By The Little Mulberry Project
These adorable little bottles of sparkling twilight treasures are a sweet way to celebrate Matariki – the Maori New Year.
Matariki is a star cluster that appears in the night skies during mid-winter and signals the end of the lunar year. The seven-star cluster is visible across the world and takes many names – Pleiades (in ancient Greek), Seven Sisters, Makali'I in Hawaii and Subaru in Japan. In Aotearoa it is Matariki and its most popular legend is that of Matariki and her six daughters travelling the sky to visit Papatuanuku (the earth mother) to help her prepare for the new year ahead – tending to new plants; reviving the forests with song; and caring for the waterways and small creatures.
These classic sensory bottles are wonderful for all ages – babies will delight in watching the stars, beads and glitter dance, whilst older children can enjoy the potion-making science of watching the viscosity of the bottle change the speed at which the little shimmering objects twirl and fall. They are also a wonderful tool to help calm and focus busy little minds.
Watching these mini galaxies calmly twist, glide & cascade captures the magic of the night sky and is a lovely little activity to celebrate the beauty of Matariki.
MATERIALS
Clear hair gel
Water
Plastic bottles
Glitter
Beads
Hot glue gun / Super Glue
CREATIVE PROCESS
Pour 1 part warm water into bottle and add glitter, stars, beads. This is fun for little fingers and nicely demonstrates how the glitter and little stars float on the top of the water with the beads sinking to the bottom,
Separately, mix 1 part hair gel to 5 parts warm water. Let cool completely and settle. You could also add a drop of blue food colouring to match the night sky.
Pour mixture into the bottle and shake! Depending on the size of the bottle and thickness of the hair gel you may need to experiment a bit to find your preferred viscosity with the stars and beads falling at different speeds. You can also place some of the mixture in double layered plastic sandwich bags for a fun squishy sensory experience.
Once you have the preferred mix, remove any air from the bottle and hot glue gun or super glue the lid on to the bottle.
Get shaking and watch the delightful little galaxies come to life!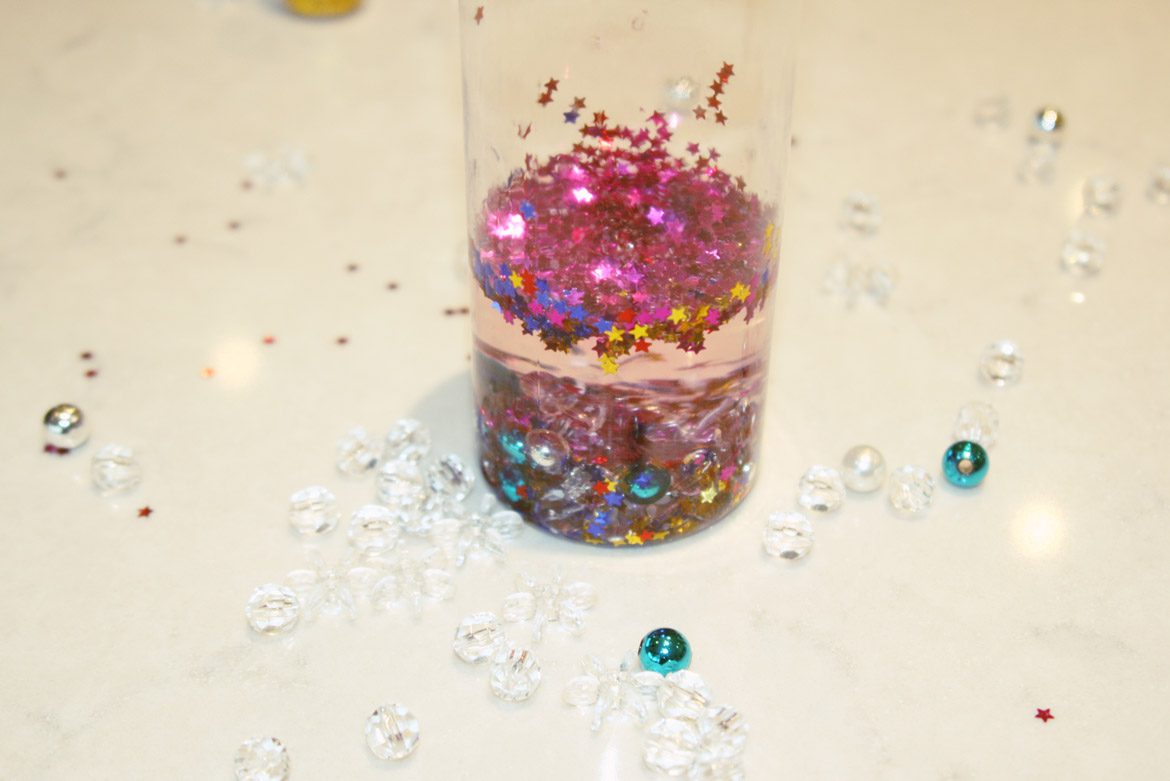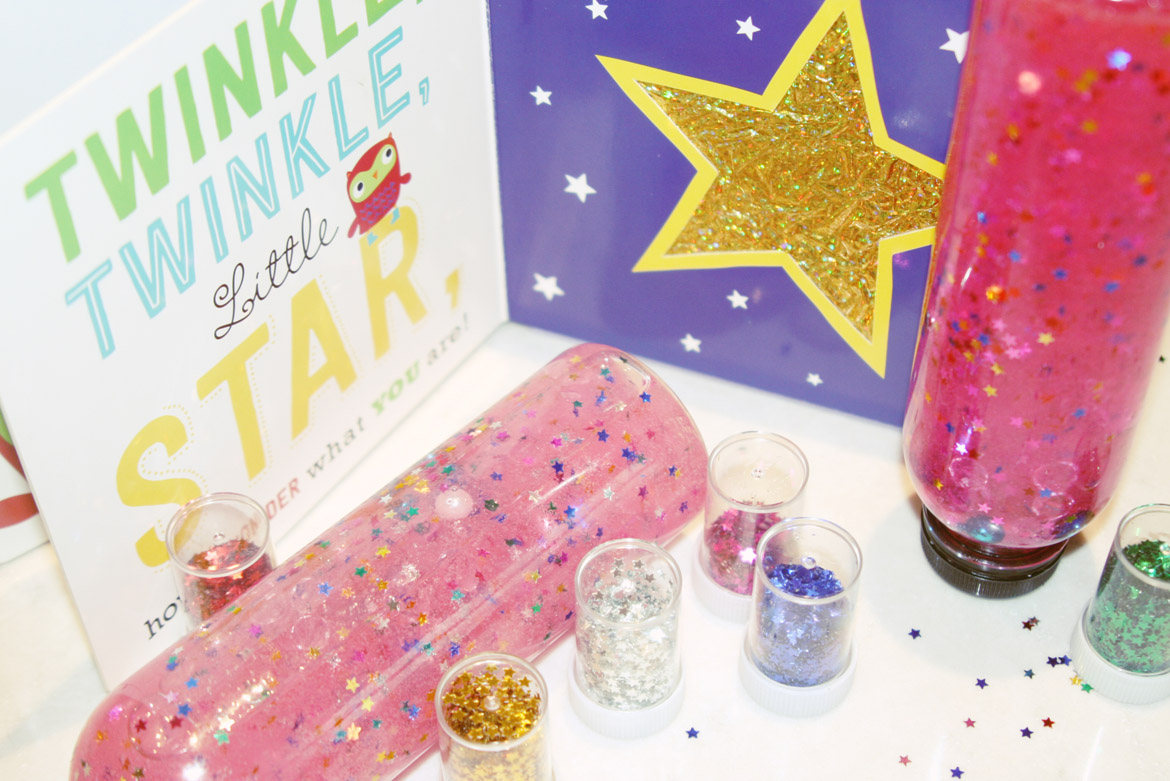 ---
The Little Mulberry Project is a virtual scrapbook created by a stay-at-home mum of two adorable girls full of their creative crafty projects, adventures and explorations. For more creative inspiration check out their Website or follow them on Instagram.