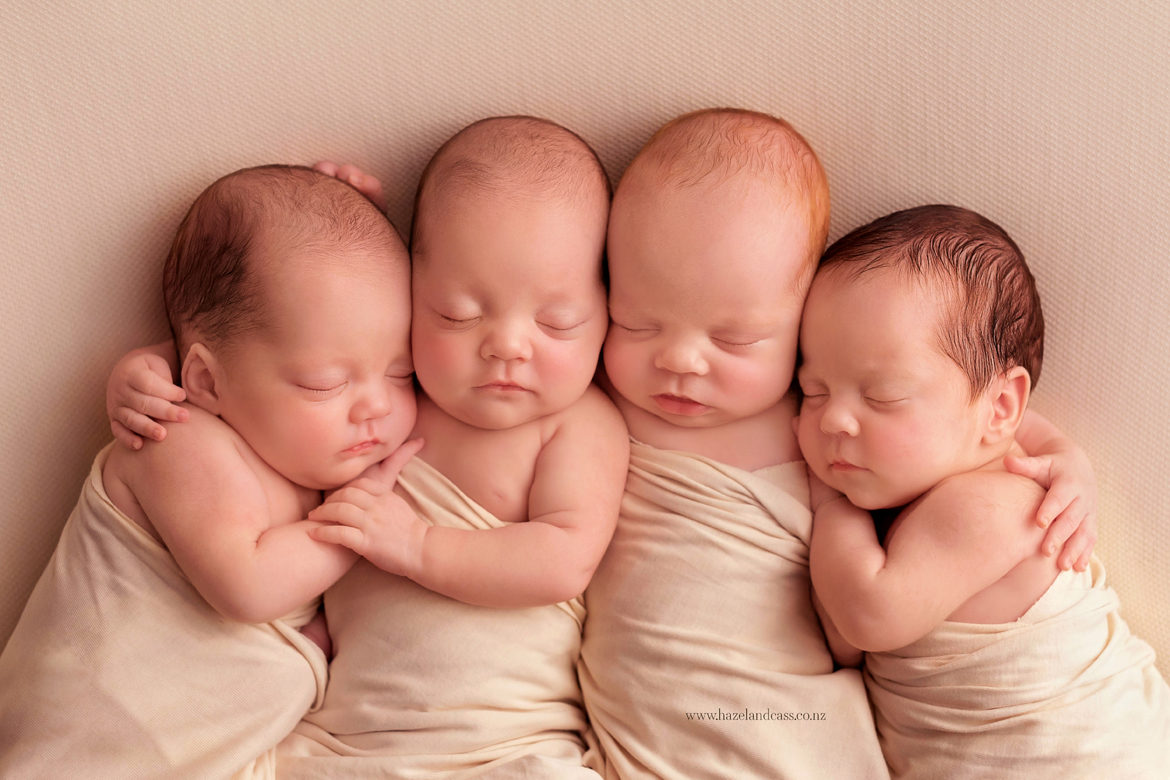 Cassandra's photography shoot, which was filmed by videographer Emma Smart, was produced in the quads' Timaru nursery, ensuring the babies were happy and comfortable in their home environment.
The fraternal and identical set of twins are believed to be New Zealand's first set of quads since 1993.
"This was a career-defining shoot. The MacDonald babies may be the only set of quads I'll ever get to meet in my career, so it really was an incredible experience. To bring my vision to life I needed four babies, four assistants, three baby shushers, 27 bunches of fresh flowers, a handmade wreath and a wooden bed made by my dad. During the 7.5 hour shoot there were 13 nappy changes, nine bottles, numerous burps and farts (I lost count), and I only managed to only get vomited on twice… totally worth it," she says.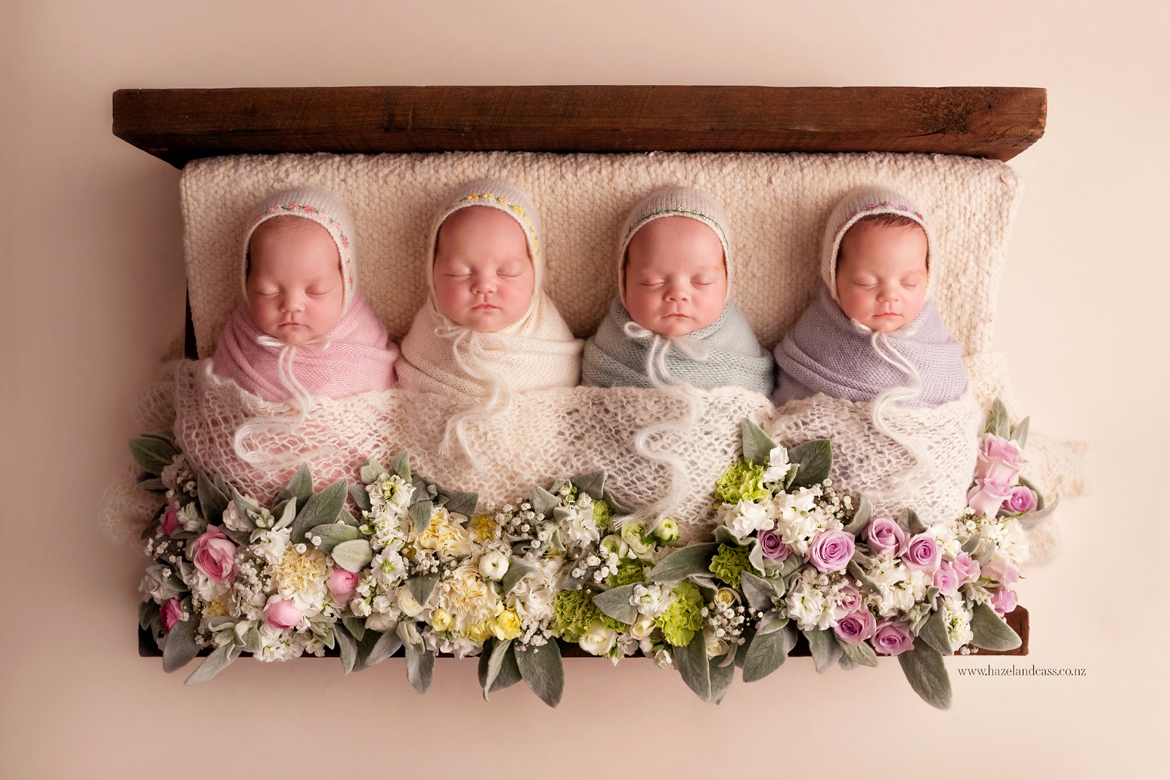 The Christchurch-based photographer is an absolute natural when it comes to working with newborns – having photographed hundreds around the country. She works with gentle hands, in a safe environment with incredible attention to detail and absolute perfection, to produce moments of complete magic.
A Givealittle page has been set up to help this family of seven – with five children under three years old: givealittle.co.nz/cause/quadruplets-plus-one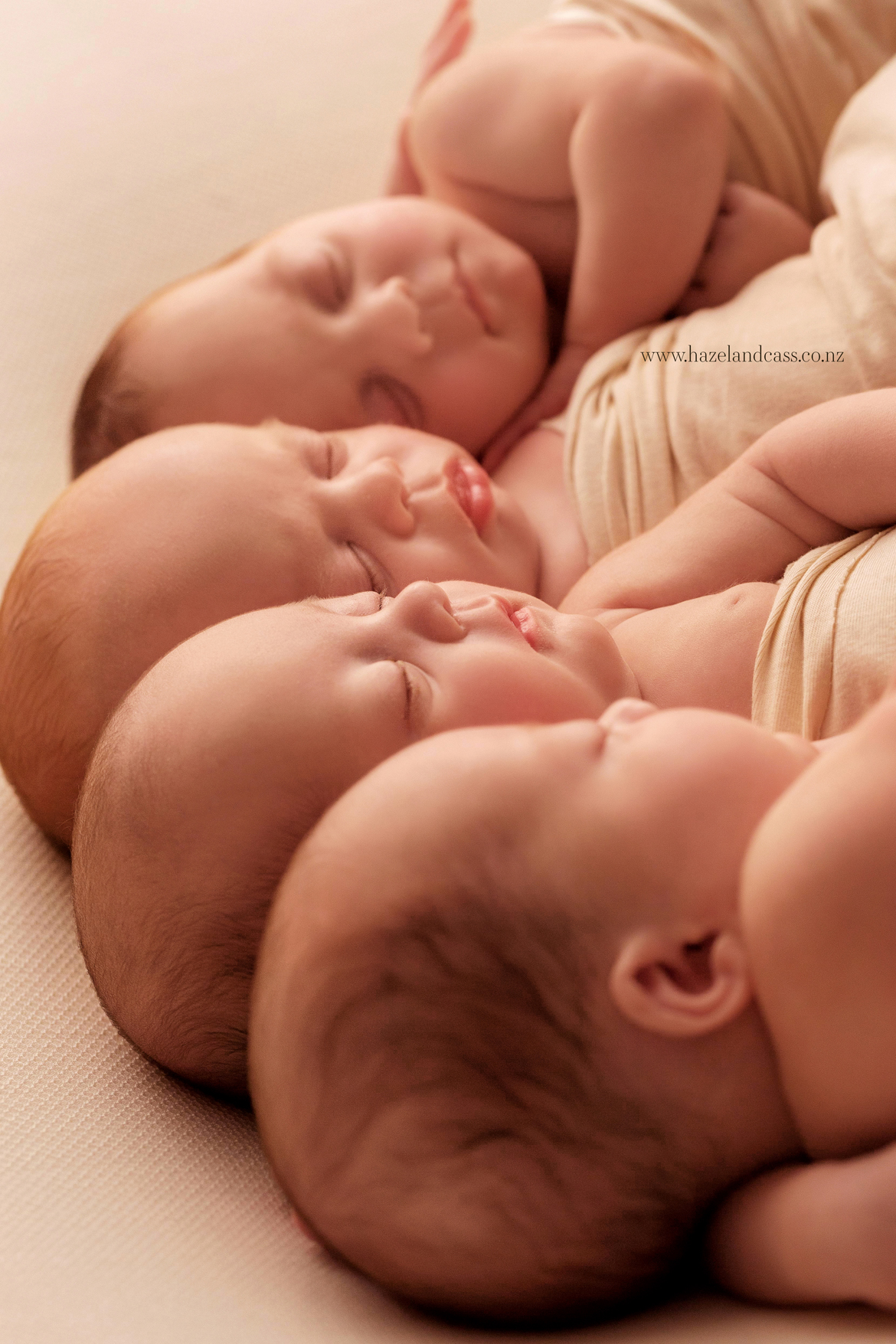 ---
Photography: Cassandra English – Hazel&Cass
Video: Emma Smart Creative
Newborn assistants: Maddison Daly, Natalie Howe, Bree Howe and Emma Smart