Are you interested in astrology? Have you thought about having your baby or child's chart read? It can give you such great insights about their personality and traits, which could help you on your parenting journey. Rhiannon Stone is an Australian-based astrologer who provides natal charts and astrology reports for the little people in your world at The Coven Collective. We spoke to Rhiannon to learn more about how she got started with her business.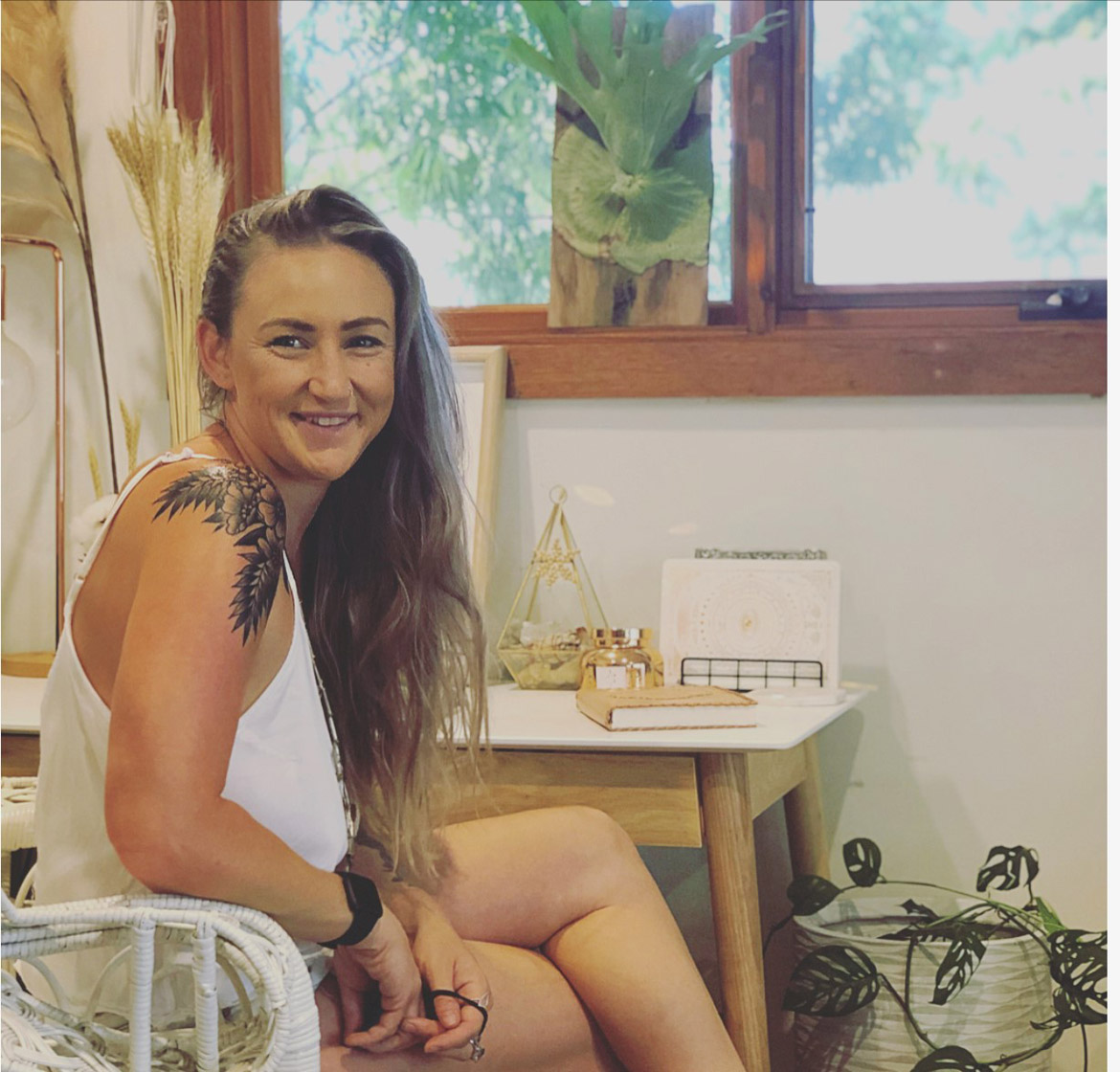 The passion: What inspired you to set up your business?
I was inspired by the sky of course! The sun, the moon and the stars. What could be more inspiring than that? Also, by the idea that parents could find a guiding light from the star's influence to help with how they parent their little ones. I had seen a lot of astrology reports and such online, yet nothing in a keepsake booklet and artwork to hang in the nursery, so I created it.
The Launch: How did you start out in the beginning?
Very slowly! Three kids under six does not leave a lot of time for anything else. A lot of late nights painting and learning design and astrology programs to help bring my vision to life. There was a lot of trial and error and it took a long to time to get to the final product, particularly with the artwork as there were quite a few steps and processes that needed to be refined. I am quite the perfectionist; my moon is in Virgo!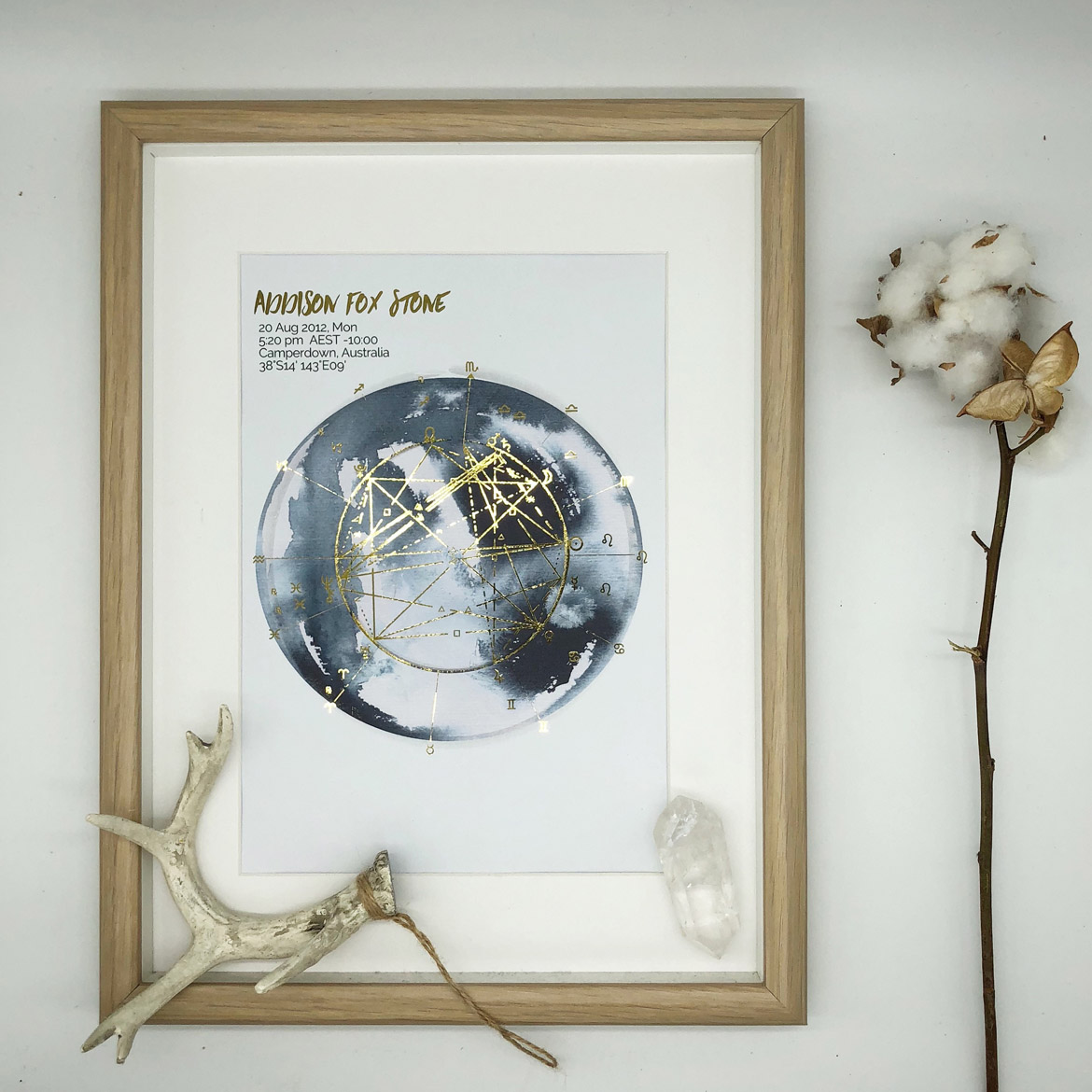 The innovation: What was the biggest breakthrough for you with your business?
Collaborating and working with different businesses and influencers on social media is really how my brand started to get some traction. I really wanted to focus on how to bring astrology to the everyday parent, not just those who seek out new age or mind, body, spirit products. The biggest highlights so far have come from people who have really resonated with the information contained within their children's books and have found new ways to adapt their parenting style based on their little one's personalities.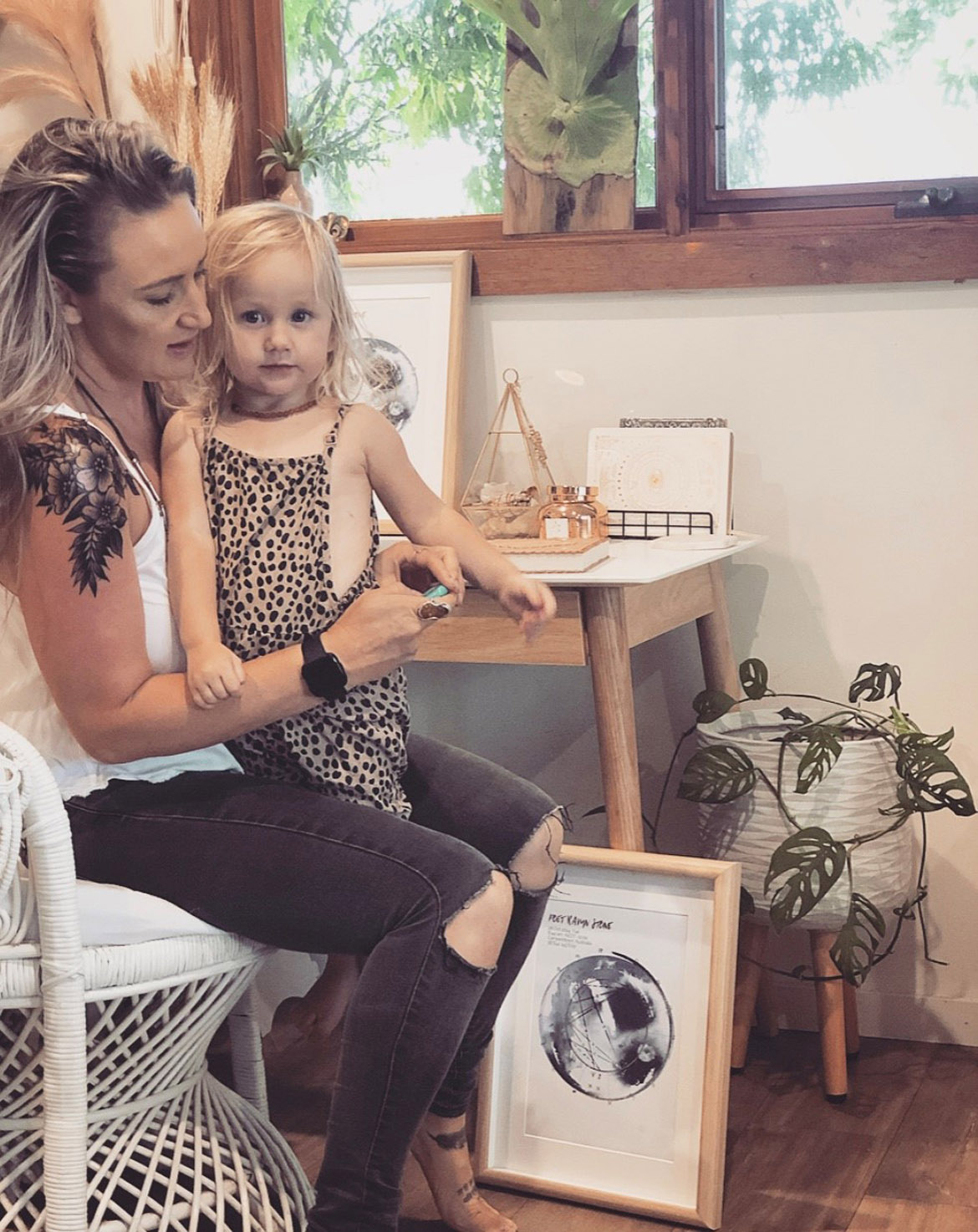 Yin and Yang: How do you balance work and family?
That is definitely the tricky part! I do involve my kids as much as possible. They are often featured in my pictures, which they love doing and love to create their own art while I do mine. There are watercolour moon paintings for days in our house and they love making gold foil cards for their friends. I do try to do most work at night though, as I'm a total night owl and I can't risk grubby fingers touching anything. I always try to keep in mind that the whole reason I have created a home business is so that I can be here with them and that means putting in a lot of time to just "be" when they are home and not always be checking in on business stuff.
See next page for more…