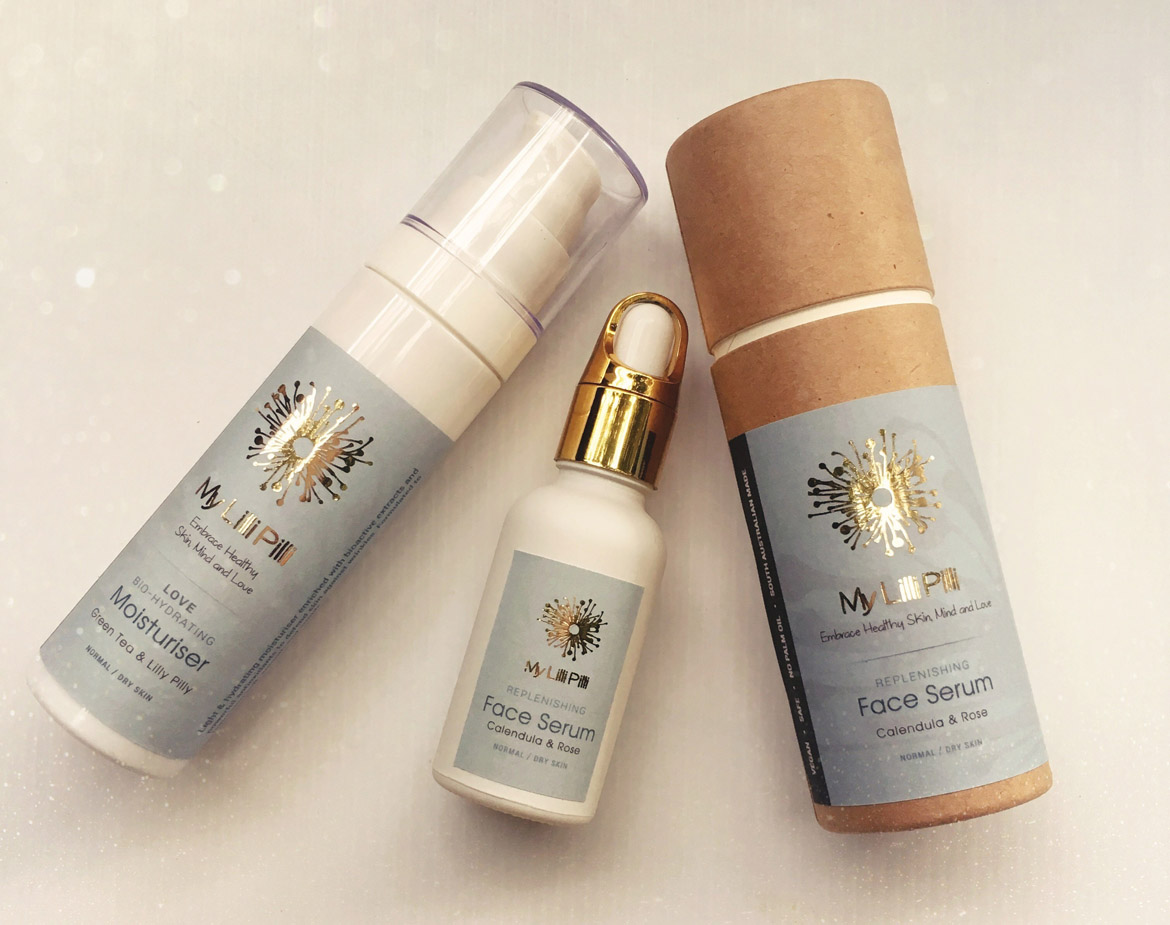 Yin and Yang: How do you balance work and family?
Balancing work and family time can be a struggle sometimes. As like many other working mums, I do also suffer a bit of mum-guilt. And in order to overcome the annoying guilt trips, I make sure that we have special family bonding time during our morning play sessions and weekends, where the kids get 100 per cent of my attention.
The Drive: What challenges have you overcome?
As a self-proclaimed MEGA GEEK MUM of three (read: biochemist without any sense of fashion, who tried to teach her 18-month-old daughter about photosynthesis…) I have really struggled (and still do) with putting myself out there – especially on social media. I have somehow (not intentionally) become the face of the My Lilli Pilli brand, and I honestly would rather hide in my lab making new beautiful skincare products. I keep thinking to myself: "Why would anyone be interested in following a normal-ish mum, who goes through exactly same struggles and joys like everyone else? Wouldn't people rather be interested and follow supermodels with perfect skin and perfect lives?" When I'm drowning in self-doubting thoughts like this, it's so nice to have mentors that keep believing in me and help me change the way I think about myself and my business!
Being able to help people with their various skin issues in a non-toxic way, makes it so worth it.
Hopes and dreams: What next?
Oh, so many dreams… so little time! I'm really looking forward to seeing where My Lilli Pilli will take me in the future – so many possibilities and opportunities. And I would love to be able to leave my corporate job behind and focus on my business full time!
Recently I have been organising wellness seminars for mums-to-be, as I love teaching and empowering pregnant and breastfeeding women to make informed choices when it comes to beauty, health and wellbeing. I have been doing this together with other professional biz-mums who also focus on pregnancy. It has been a great success, and I would like to do more of these events – even creating a relaxing prenatal retreat where the women will be pampered in every aspect.
Down the track, I also want to create a community of mums helping each other through hard times, especially the early stages of motherhood. Being a mother of twins and a five-year-old, I really struggled during the first 12 months after the twins were born – the hardest time in my life. Imagine having a supportive network of women, who know exactly what you are going through, and sometimes you just need a little encouragement or advice along the way. So many mums-to-be and new mums suffer in silence and it can have such a big negative impact on your mental state.
Lastly, I would love to do well at the World Championships in Austria later this year. I was recently selected to represent Australia in UNDERWATER RUGBY – yes, that's actually a sport! I might be 10-20 years older than the rest of the players and have three kids, but I can still be a fierce mama underwater!
If you would like to read more about common skin changes during pregnancy, check out 7 ANNOYING SKIN CHANGES IN PREGNANCY AND HOW TO DEAL WITH THEM.
---
Are you keen to start your safe, organic skincare journey with My Lilli Pilli? Visit the My Lilli Pilli website to learn more and start shopping, and join their communities on Facebook and Instagram.