By Hannah Schenker
It's getting to that time of year when we go a bit mad with spring cleaning our homes. If you're health conscious and have little people in your home, then you will be wanting to steer clear of traditional chemical cleaning products and looking for low-tox alternatives. Essential oils are getting their time in the sun now, and for good reason. They are pure, unadulterated, straightforward plant medicine each with their own unique properties – and in this case we will talk about how to use them to clean your home.
Essential oils are extracted through processes like steam distillation, resin tapping and cold pressing – leaving you with the pure essence of the plant, far more powerful than the original botanical origin. They can be used around the home to clean, wipe and freshen, leaving you with beneficial aromas that are safe for everyone to inhale. Different oils have their own specific properties, so it does pay to talk to someone who is experienced with essential oils. We talked to Bec from Bec's Wellness Essentials who helped us create a few easy DIY cleaner recipes to get you started.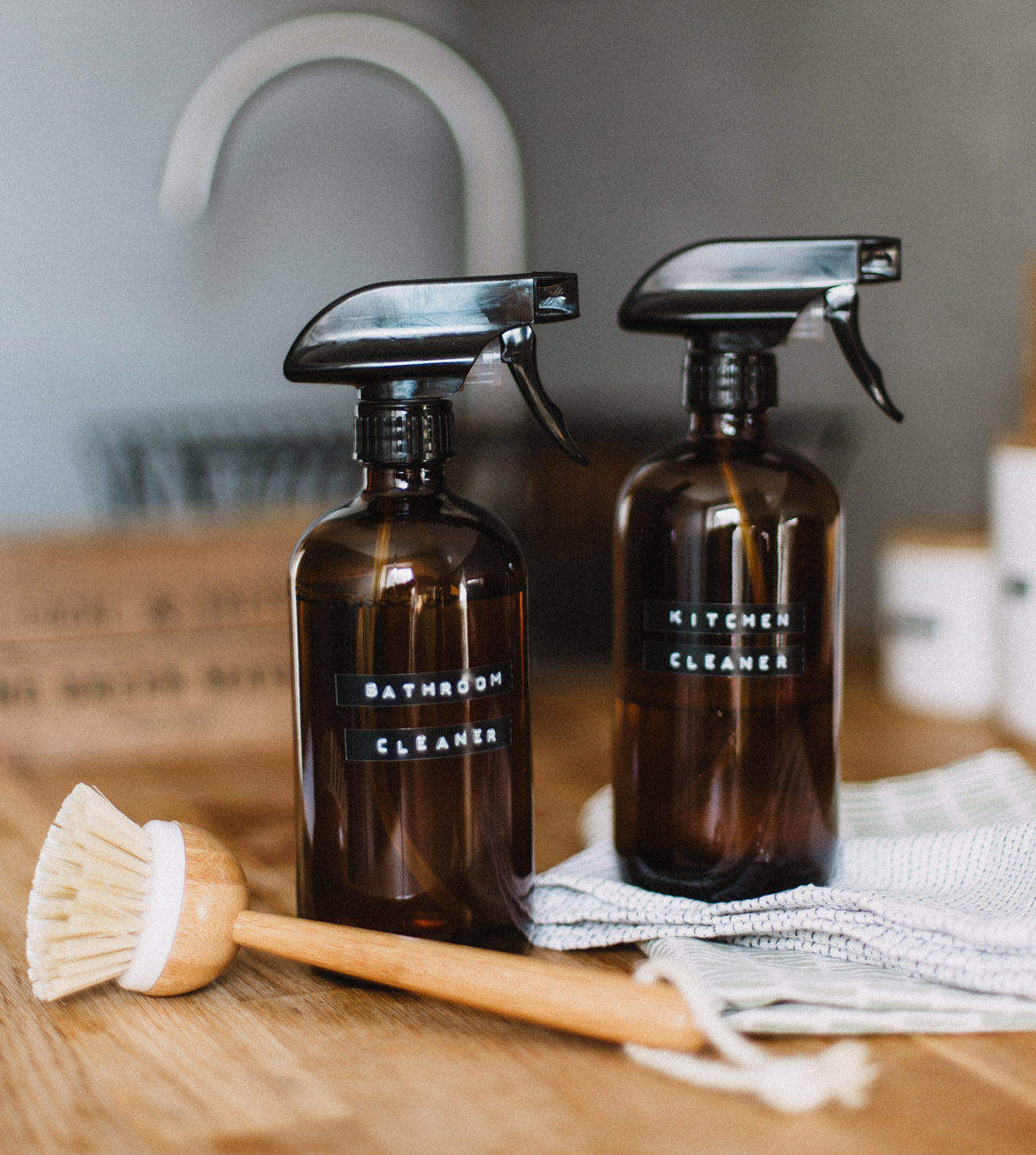 BATHROOM CLEANER
You will need:
Glass jar/airtight container
3⁄4 cup baking soda
1T doTERRA On Guard concentrate
1 tbsp water
1 tbsp vinegar
5 ‒ 10 drops doTERRA Lemon essential oil
Combine in a bowl then transfer into jar ‒ this will be enough for a couple of uses. To use, just wipe onto surfaces and give light scrub, leave for a bit then wipe off. doTERRA On Guard is a powerful proprietary blend that supports healthy immune function and contains cleansing properties. Lemon essential oil is antibacterial, antiseptic, removes grease and grime. Great for descaling the dishwasher/washing machine. It helps to remove stickers and sticky residue.
---
DISHWASHER TABLETS
1 cup baking soda
¼ cup citric acid
1 tablespoon doTERRA On Guard Cleaner Concentrate
5 drops Lemon or Lime essential oil
Method:
Put baking soda, citric acid, doTERRA On Guard Cleaner Concentrate, and Lemon/Lime essential oil in a mixing bowl. Mix together until the mixture is an even consistency.
Place in silicon molds and let sit for four hours. Remove tabs.
Store in an airtight container.
Use in dishwasher in place of store-bought dishwasher tablets.
See next page for more…