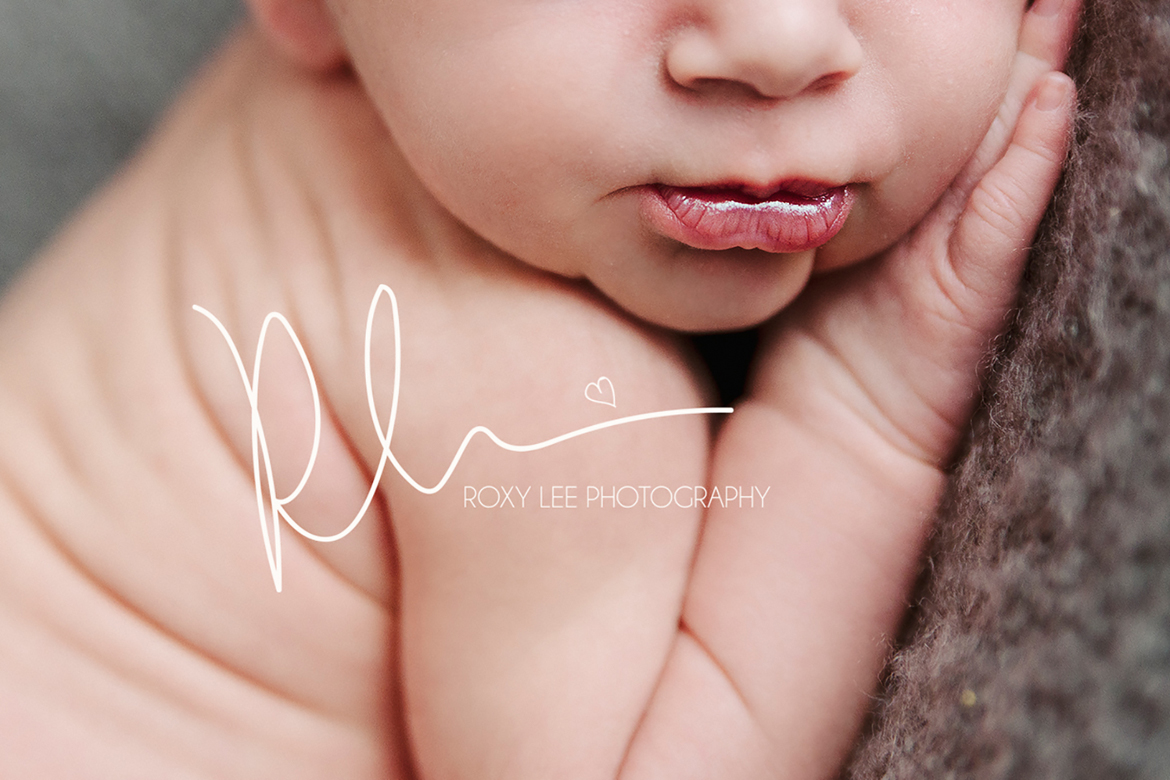 I have a workflow that I follow to ensure I am capturing all those beautiful poses and also those little details, such as eyelashes, fingers, toes and lips. If your little one is a bit unsettled then I spend plenty of time settling and soothing. I also take opportunity for awake shots, as these are a real favourite!
Your gorgeous bub will spend most of the session undressed (hence why I keep the studio warm) and a nappy-less baby does sometimes come with accidents. Don't stress, it happens! I do put a nappy on for sibling shots, family shots and wrapped shots though. We have plenty of time during the session to soothe, feed and cuddle your baby. I want everyone relaxed and happy, that is so important.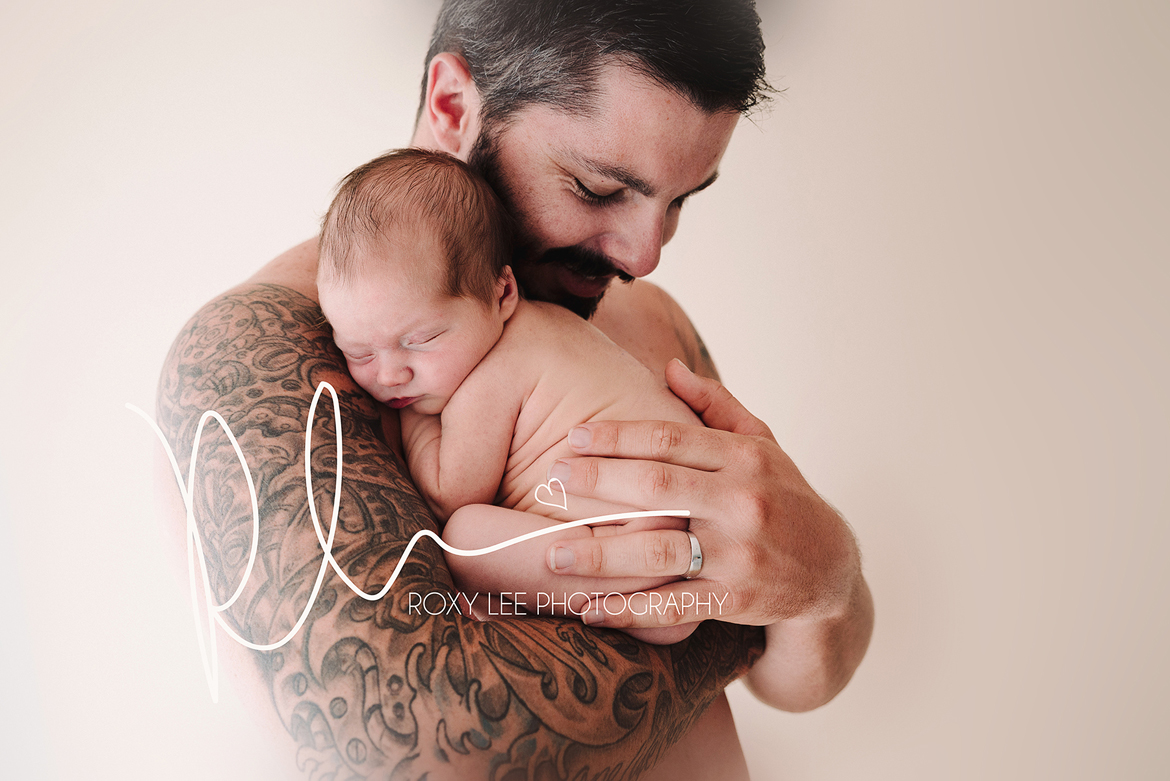 Once the session is complete, I then work on your images. This takes up to 3 weeks, as each image is created to become a work of art you would proudly display in your home for all to see.
You do, however, receive your beautiful birth announcement video in a matter of days. This allows you to share with friends and family some beautiful shots of your little one whilst they are still brand new.
Thank you for taking the time to read a little about me and my process when photographing babies.
If you have any questions please feel free to ask, my email is roxyleephotography@hotmail.com.au – or you can contact me through my website www.roxyleephotography.com.au or on Facebook or Instagram.
I look very forward to hearing from you, and possibly capturing this amazing and oh so exciting time for you.