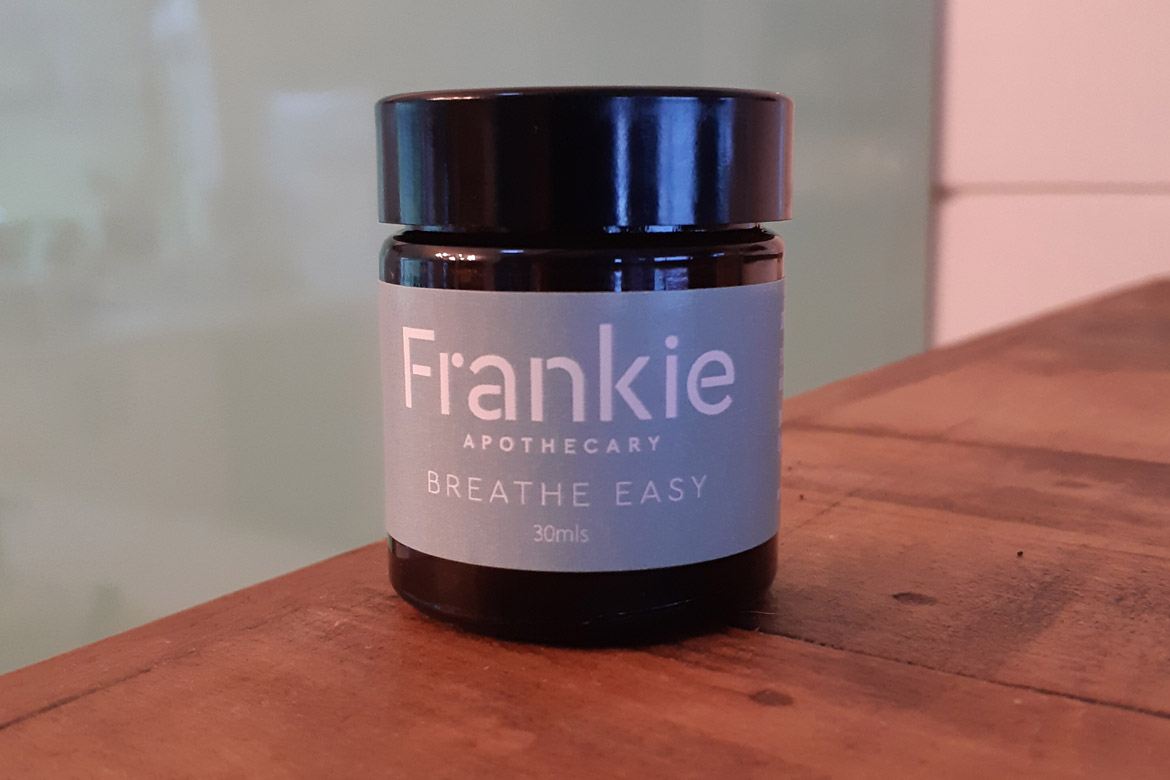 Breathe Easy combines the traditional healing remedies of New Zealand and Australian first peoples with NZ native kanuka and eucalyptus. The vapours of these indigenous leaves have been used for time immemorial for relief from asthma, colds and fever, while their antibacterial, antifungal and anti-infectious properties help prevent the spread of colds and 'flu.
Cypress, marjoram, lemon and peppermint are traditional decongestants which have been used across Europe since ancient days, with cypress being employed to soothe coughs and marjoram used to relieve the headaches that so often accompany colds and congestion, and as a sedative.
Safe for sensitive young skin
Breathe Easy contains zero menthol or camphor, and absolutely no petroleum-based mineral oils, so you can rest easy that you are not exposing your family's skin to unsafe ingredients.
This is a wonderful sleepy-time rub to help both you and your child get a peaceful night's sleep.
---
Frankie Apothecary's mission is to help all families discover the power of their native NZ Kawakawa plant and how their traditionally made skincare can help your family find relief from dry itchy skin prone to Eczema, Psoriasis and dermatitis. You can find them on their Website, on Facebook and Instagram.