A brand for the ethically-conscious parent, Earthlings produces beautiful and environmentally-responsible organic cotton clothing for babies, toddlers and kids. Here, Emma Hall talks about how the business has grown in the past 2 years and what makes it unique.
In your business profile you told us about purchasing your business, Earthlings, in 2017. 2 years on, how has your business grown? 
We now have our range in a few stores around New Zealand, Australia and Japan. 2019 has been really exciting as we attended our first trade fair and markets. We have just extended our range up to size 10 which is a first for us too. I can't wait to see what 2 more years bring.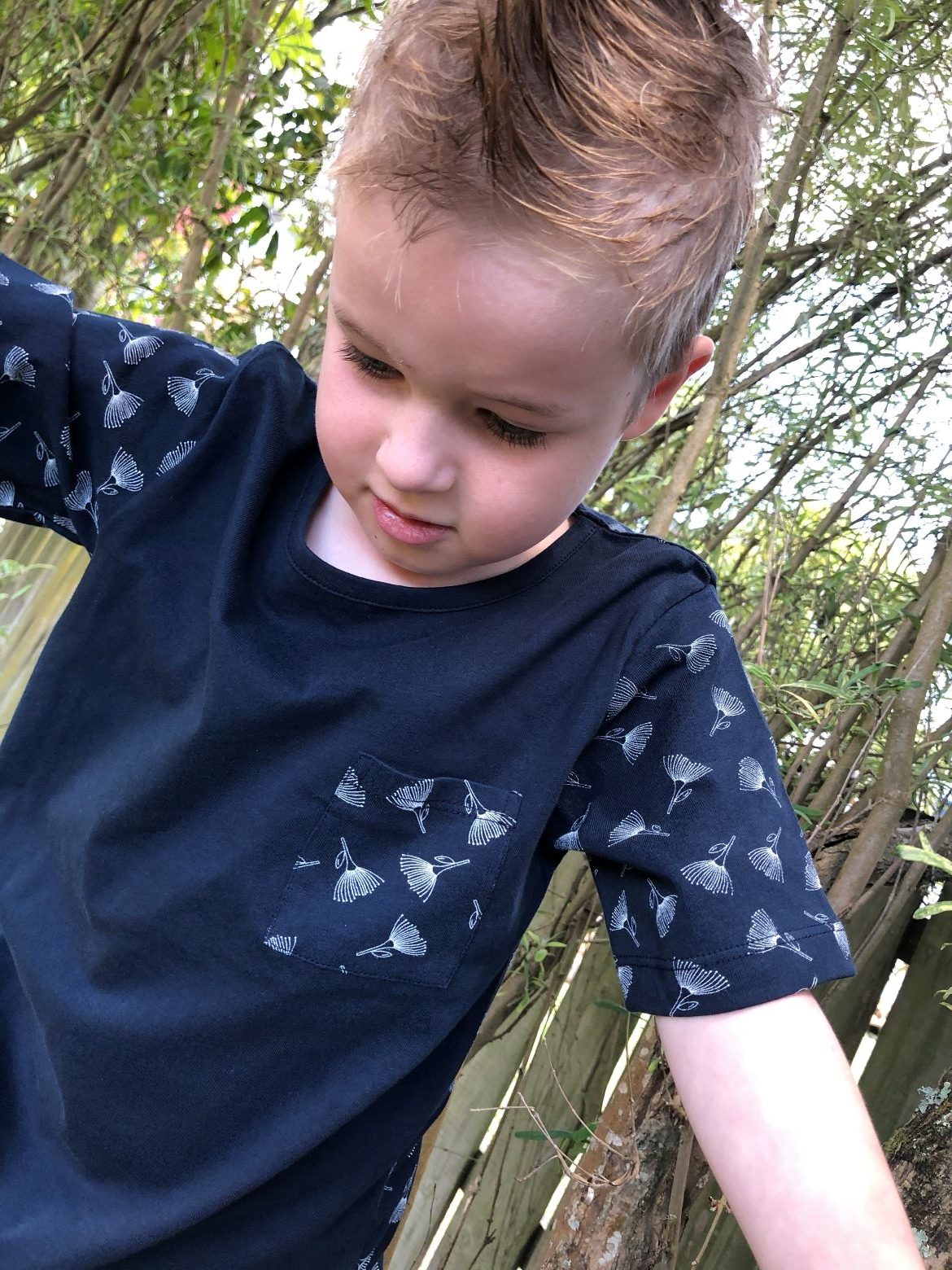 You produce a beautiful range of organic baby and kids' clothing. How do you come up with the designs and how has the brand developed since you started out?
Our latest design, the Pohutukawa, inspired me because they are in abundance here on the Hibiscus Coast where I live and are very fitting with the fantail.
If you could choose three items that are must-haves from your range, which ones would they be and why?
The singlet bodysuit is the perfect layering item for babies. Cold? Use the singlet bodysuit as the first layer closest to the skin. Hot? The singlet bodysuit can just be worn with a nappy. It's a super easy item and a great baby shower gift too. You can never have too many of these.
Our tees can be paired with a pair of shorts or a skirt and you're done.
Our organic t-shirt dresses – Grab some sandals (or not) and you are dressed and ready to go. Easy!
See next page for more…