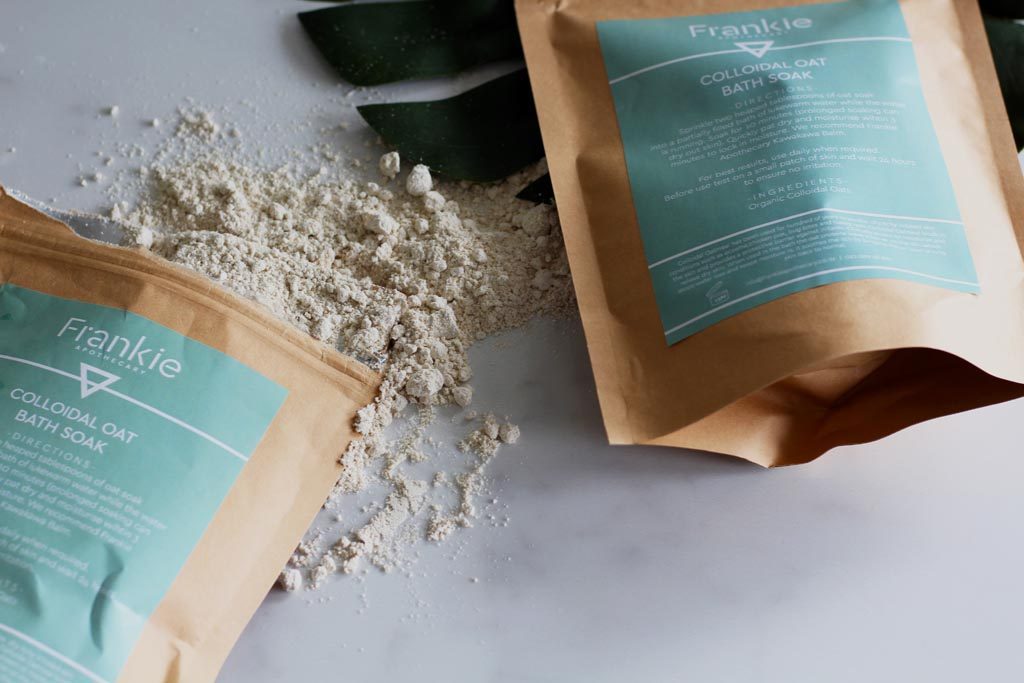 "Every single week I'm getting new emails and reviews from people all over NZ. I have a really loyal following in my one short year in business which is very reassuring to me. Eczema is a complicated issue. My products will not heal eczema as this is an inflammatory condition but it will heal the symptom, which is the dry itchy skin. I employ a Naturopath that attends markets with me who helps clients find what's triggering their eczema and putting them on a really good gut health regime. For Eva, her triggers are the winter cold and dust mites. These are things that cannot be healed by dietary changes alone and they will always reoccur, but we have had no symptoms for two years due to the regular Kawakawa balm use. I've realised that so many people have exactly the same triggers as Eva. It's so common and so difficult to determine until you've really gone on a journey of food elimination as well."
All Frankie Apothecary products are manufactured by a cosmetic manufacturing company that produces some of NZ's most well-known natural brands. Almost all the ingredients are Biogro Certified Organic, and they produce all of their own Kawakawa oil on her parent's farm in Mangawhai.
"My Dad has jumped on board and is helping me to plant more Kawakawa to keep the process sustainable and has built a room that infuses the Kawakawa using natural processes, so no electricity or gas is used. The room is heated naturally by concrete and the sun."
We asked Michele what she would advise to those trying to alleviate eczema symptoms:
See your GP first to test for any allergies.
If this doesn't help, undertake a food elimination diet – you can find steps on how to do this on my website.
Eliminate any common chemicals in the home for a month to see if these are triggers (washing powders, soaps, cleaning products).
Eliminate mould and keep your home as dust-free as possible.
Take a really good probiotic for the whole family.
These steps take time. In the meantime you will no doubt have an upset irritated child, so soaking in our Colloidal Oat powdered mix will help to stop the itch and applying the Kawakawa Balm will soothe and support the skin's healing.
---
Hannah Schenker is a freelance writer, editor and regular contributor to The Natural Parent Magazine. She lives with a touch of magic in Golden Bay, New Zealand.