Michele Wilson from Frankie Apothecary has a long-standing love affair with kawakawa. As well as harvesting wild organic kawakawa for her Kawakawa Balm, Breathe Easy Balm and Kawakawa Body Oil, Michele loves to use kawakawa for teas and tonics. Here she shares her winter tonic recipe with us.
I make this rongoā tonic for my children and I every winter, and they have not suffered with a cold since I began. Both kawakawa (Macro piper excelsum) and kūmarahou (Pomaderris kumeraho) have been used by Māori for generations to treat coughs and colds.
Harvest only as much as needed (not from trees beside the road) using karakia, intent and thanks. Below is one of Michele's favourite karakia for harvest.
Karakia for harvesting
Nāu nei ngā hua
Hei oranga mō te tangata
Tēnei au e whakaiti nei
Kia ora i tēnei rongoā
Nā e Taane e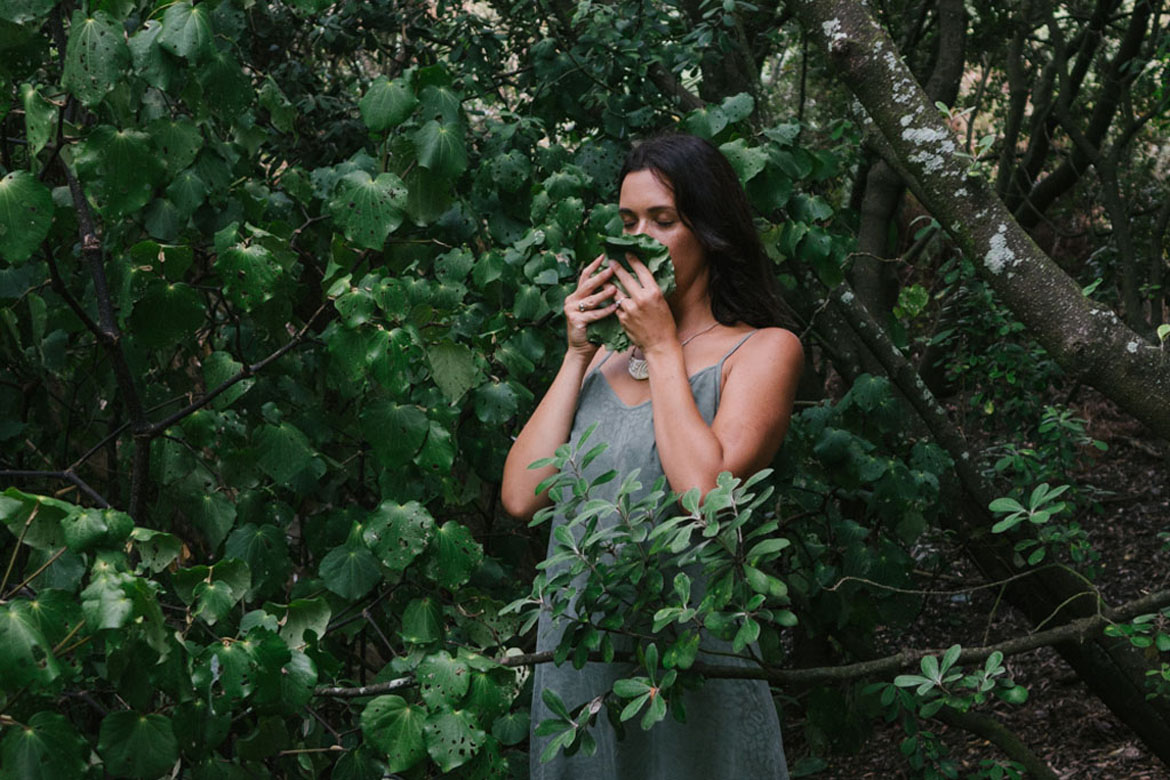 What you'll need to make your tonic
Small handful dried kawakawa leaves*
Small handful of dried kūmarahou leaves*
1/2 litre good apple cider vinegar
4-6 lemons
fresh ginger chopped small
3-4 tablespoons good manuka honey
* gathered according to rongoā principles.
See next page for this special healing tonic recipe…