Amy Masters is a Registered Nurse with a passion for holistic care and alternative medicine. By creating new lifestyle habits, she aims to transform the health and wellbeing of families and individuals that will continue for generations to come. After suffering postnatal depression, it was her holistic and spiritual practices that helped her through. She grew a desire to guide and support women through difficult times and changes in their lives. Through holistic care, yoga, sacred cacao ceremonies, energy healing sessions and psychic medium readings, she helps women through their self-discovery journey.
The passion: What inspired you to set up your business?
My whole life I have been on the search for 'something more' and have found that with my spiritual exploration and growth. My spiritual practices have always been so special to me, from journaling my dreams as a child, reading cards and astrology as a teenager to energy healing and teaching yoga in my twenties. I qualified as a Registered Nurse at 21 and always felt so honoured to care for people while at their most vulnerable and in their hour of need. As a strong women's advocate, I spent my career working in gynaecology, maternity, paediatrics and as a well child family nurse in the community.
Holistic and spiritual practices became both my passion and my lifeline when I experienced postnatal anxiety and depression after having both of my babies.
I knew my greater mission was to support and guide women who felt disorientated with life and were experiencing a loss of self-identity on the path of motherhood, as I had. To guide and support women to not only to get through difficult times but to feel an electricity of excitement in everyday life and for the future ahead is one of my most important roles in this life.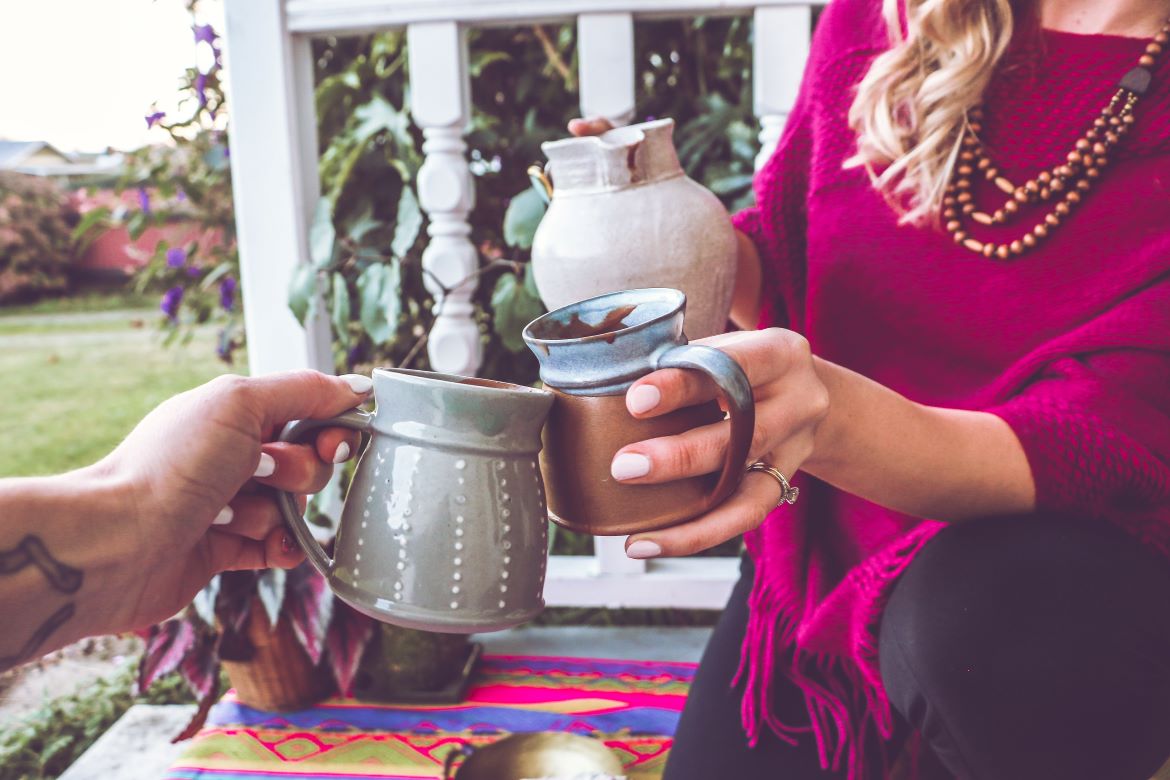 The launch: How did you start out in the beginning?
Being a master procrastinator, it wasn't until I came across the quote "And the day came when the risk to remain a tight bud was more painful than the risk it took to blossom" that I knew I had to jump in, boots n' all, and go for it! I had nothing to lose and everything to gain so I allowed myself to be led by intuition and acted on what I felt I needed to do. It took big kahunas sometimes but there is no greater gift than to honour your true self and your dreams.
I began teaching yoga classes, aromatherapy yoga workshops, then as my confidence grew, I held sacred cacao ceremonies and spiritual discovery courses for the growing community. Eighteen months after beginning, I truly opened my heart and decided to share my greatest gift: psychic medium readings. 
The innovation: What was the biggest breakthrough for you with your business?
My biggest breakthrough has been that following the 'hustle' model was a total contradiction of my personality and natural energy, so by going with my innate Pisces, feminine flow, doorways have opened up, paths have presented themselves and I have felt more space and alignment for the true direction and offerings of my business.
See next page for more…