Caroline Dafoe aka "CJ" is passionate about the wellbeing and mental health of new mums juggling the responsibilities that come with parenthood. She founded Mums4Mums Charitable Trust, matching volunteer mums with those in need of a little extra help and reassurance, and providing much-needed support and relief to new mums. They bring together committed members of the community who work collaboratively to improve maternal mental health outcomes for new mums and quality of life outcomes for babies. It is CJ's aspiration to extend this network of mentors, advocates and friends to help mothers across New Zealand.
The passion: What inspired you to set up your business?
Mums4mums Charitable Trust happened organically as a grassroots community initiative. While I was a National Coordinator for another charity, I received a phone call from the Clinical Lead Social Worker at Tauranga Hospital about a mum with two-month-old twin boys who were born prematurely. She was asking for help as the husband had to return to work. Since both were on a work visa, they had no other supports. It didn't fall under the kaupapa of the organisation I was with either, and since all the other agencies had said "no" to the social worker, I didn't want to say no without at least offering support from one mum to another. When I offered my personal support, the social worker from the Tauranga Hospital was overjoyed.
I called and set up a time to meet the family and after that realised it was going to take more than just me to help them. Twins are a lot of work and mum needed someone daily to assist her. So I rang up a good friend of mine and she reached out to some more ladies and soon there were five, who we now refer to as our "Fab Five", who supported mum with the babies for about five hours a day, five days a week for about five months, until babies were old enough and healthy enough to go to daycare and then mum was able to return to work.
When I offered to help the mum, I thought this was going to be a one-time thing. I had no idea this was going to grow to be what it is today.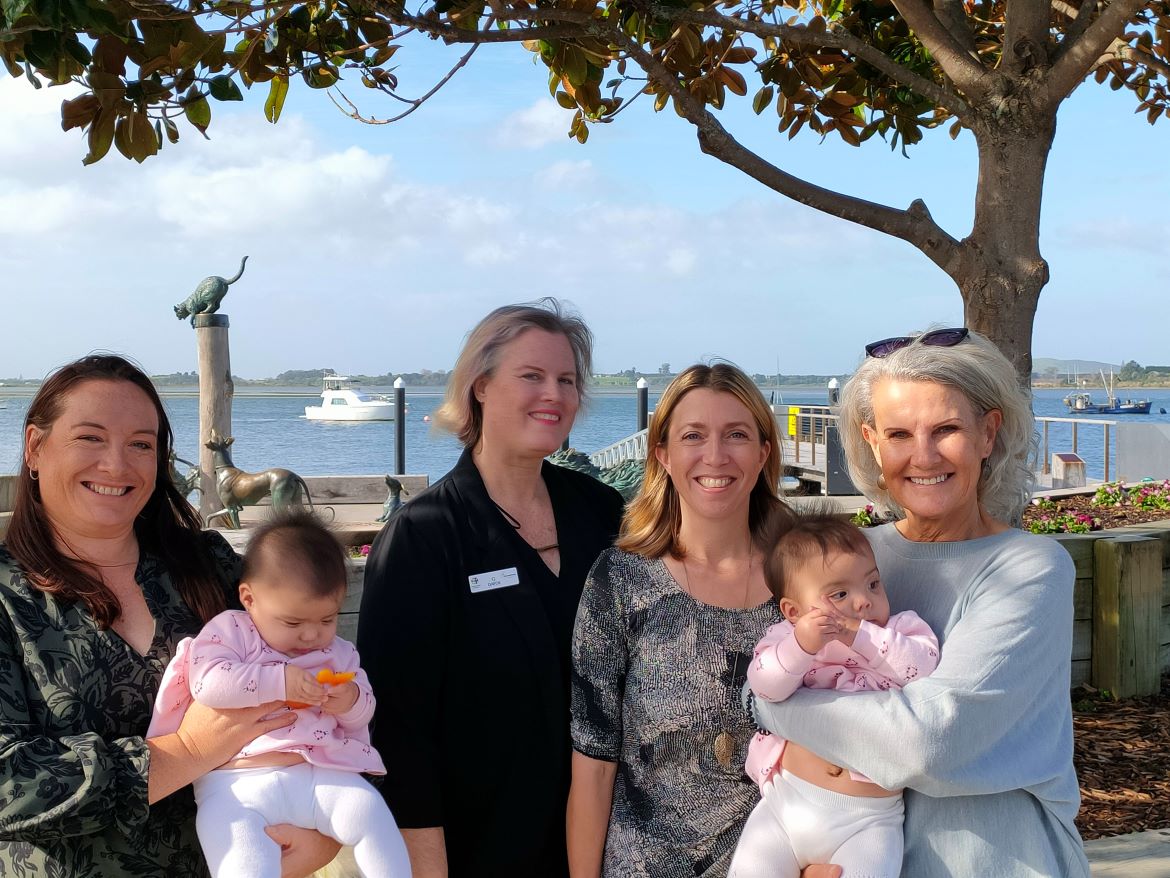 The launch: How did you start out in the beginning?
It was during this time that the hospital called again to support another mum also with twins and then another mum with a baby. It was at this time I asked for a meeting so I could better understand and plan for what was needed. The clinical lead social worker along with two other social worker colleagues from Te Whatu Ora joined me at the coffee shop across from the Tauranga Hospital and after thanking me for the great support we had provided to the first mum, began to tell me about the maternal mental health crisis we have in New Zealand. I was shocked. This wasn't even on my radar as a 2nd year nursing student at the time. So, I said OK, I can do this.
I was an HR Generalist and SME Consultant previously in Canada, so I had the experience to get this up and running but I wasn't interested in starting a charity right away. However, I would find a charity to take us under their wing for the first year and asked for her to get the greenlight from her manager.
We left with our list of what needed to be done and reconnected a couple of days later. I had arranged for Multicultural Tauranga to assist us and they set up our initial police vetting account and provided space to work and have meetings, and the social worker got the green light from her manager and helped with drafting our referral form. After that, I put an ad on Facebook looking for more volunteers and I was hoping for about 20-25 women to respond. Instead, in under 24 hours, 124 women messaged me to ask if they could either volunteer, request support or inquire if our services were available in their community. I had a hard time keeping up with all the messages and had to herd people over to a quickly made Facebook group so I could answer all the questions. I am sure I missed responding to some people but the response was too big for me to manage.
The innovation: What was the biggest breakthrough for you with your business?
I wish I could share an amazing innovation, but with my HR and Counsellor background, it was about talking and connecting with mums. I started to make appointments with mums and going to their homes to meet them and find out their situation. At the same time, I was submitting forms for police vetting and onboarding and orientating the volunteers. It quickly became very full on as the referrals were coming at a steady pace.
I got into a really good groove with what I was doing, fine tuning the process and documenting everything so that when the time came to hire staff to assist, I had a pretty good system in place to start with – and then with the new staff coming onboard, fine tuning it some more.
Today, we have a duplicable framework that we can take to any community and get things up and running very quickly. Mums4Mums brings the framework and the community provides the support needed to their fellow community members. Sometimes, people will start out as volunteers until the funding is secured to cover the key wages and operating costs. The next important element is community and from the community we look for local people to lead the program in their area, as they have the local knowledge and connections. As a minimum, we typically need one Area Coordinator and two Regional Coordinators (maybe more depending on size of community) supported by our head office team. What is unique about what we do is we don't expect mum to come to us, as that is a big barrier for mums seeking support…we instead go to her home and support her and baby there.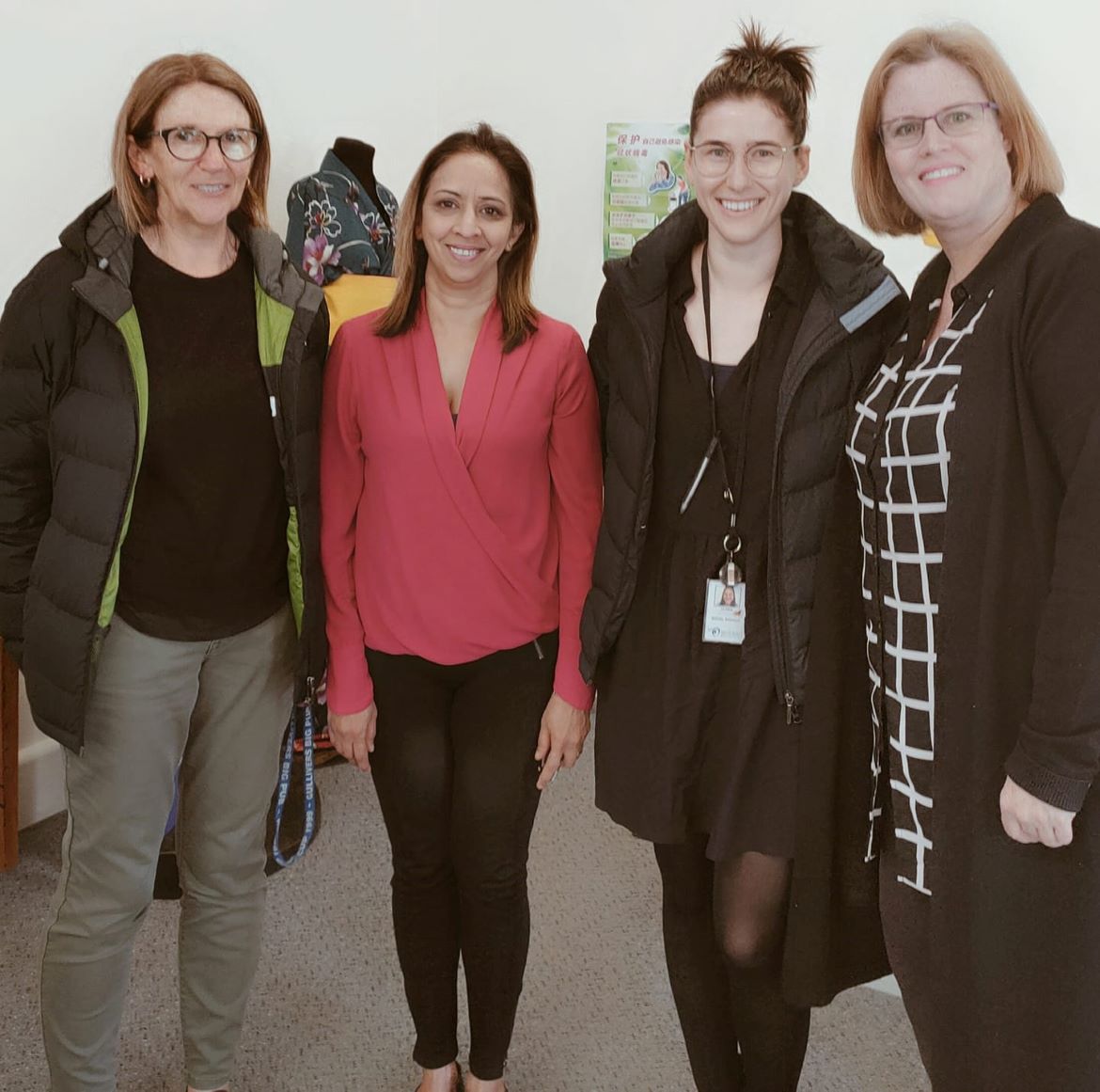 Yin and Yang: How do you balance work and family?
That is a big challenge still. Even though we now have a great Board of Trustees and staff, I still carry a big workload and that can only come into better alignment with funding, so we can develop our staffing requirements.
I work on average 10+ hours a day, weaving that with other commitments as well as home schooling my 11-year-old son. I will get up at 5:30 am and get a bunch of work done before he wakes up and then we are into our morning routine. Then it's Maths and English online or off to his science classes at Steam-Ed, or piano or swimming classes, Scouts or a youth group. I do carve out a mid-day "Nana Nap" to recharge my batteries, as I will often be working as I watch a favourite show and then off to bed around 10 or 11 pm. If I have a meeting during his study time, 90% of the time, he will come with me to the office and he can do his Maths and English classes online there when I am in a meeting with colleagues. So, we have a really good routine. We have even done Maths or English on his iPad as we travel in the car to other locations, so we make effective use of our time together.
See next page for more…