By Shelley Paddon
Whether you're pregnant or in the early newborn days, it is such a special time. It can also be tiring and stressful as you nurture your growing baby and plan for birth and those first few weeks.
Bundles for Bumps is here to take some of that stress and uncertainty away. We are a New Zealand online store specialising in pre-packed hospital bags, pregnancy care boxes (Bump Bundles), gift bundles – including our build your own bundle option and all things pregnancy, breastfeeding, post partum care and baby.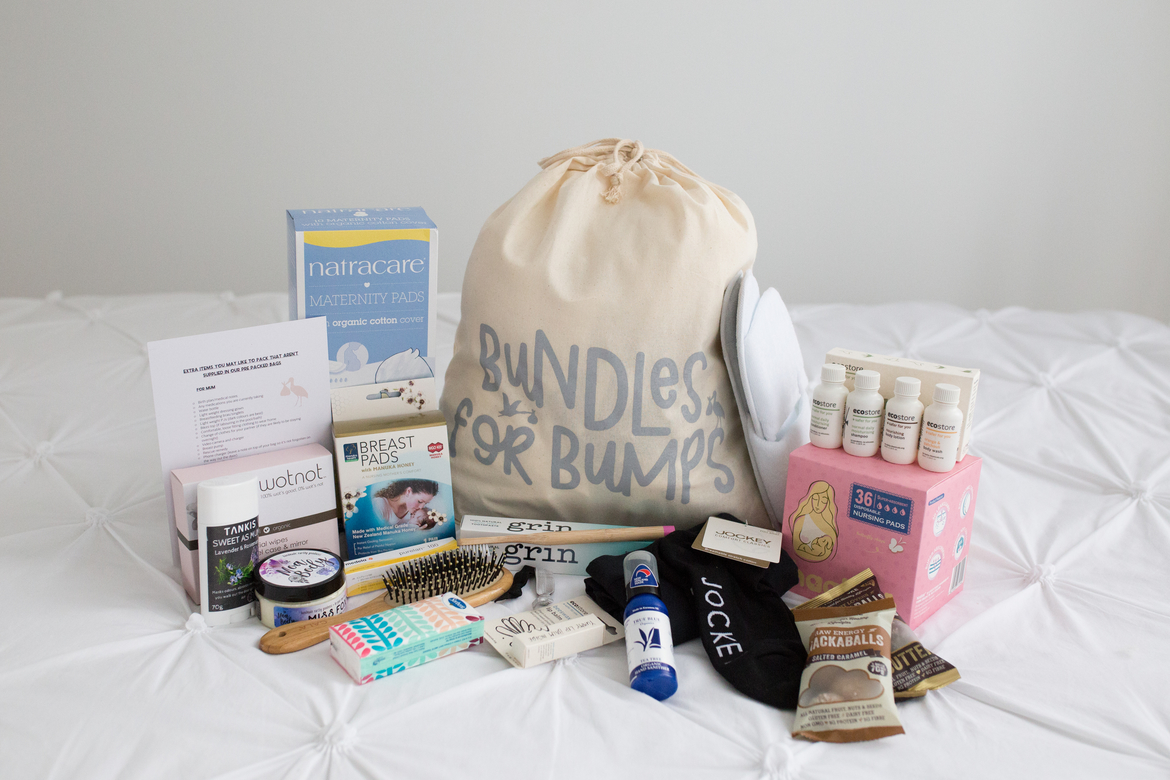 We're here to support expectant and new mums and their precious babes. We've done all the work for you and have all the essentials you need sourced and gathered in one place. We understand how time consuming it can be to search for high-quality, natural, NZ-made goods for your bump to bundle journey and we are proud to be able to bring you such an amazing range of beautiful products from some truly fabulous small, local businesses.
Here's how Bundles for Bumps was born….
During each of my three pregnancies I struggled to prepare for the big day. I didn't know what I needed for my hospital stay and I had no idea where to start looking. I asked friends and family; checked parenting and baby websites. I wrote lists and drove around town tracking items down (not that much fun at 36 weeks pregnant with two small people in tow). I just wanted someone to take it off my hands, to do it for me so I didn't have to worry and when the time came I'd be ready to go. (All three of my girls arrived early and I never had my bag fully packed once).
And so the idea for Bundles for Bumps was born, not long after the birth of my third daughter. I knew I wanted to support expectant and new mums, to help reduce the uncertainty and stress of getting ready for a new baby. All the essentials sourced and gathered in one place, with none of the hassle. Pre-packed in a hospital bag and sent straight to your door. Giving pregnant mamas the peace of mind that when their babe decided it was time, they'd be ready to go.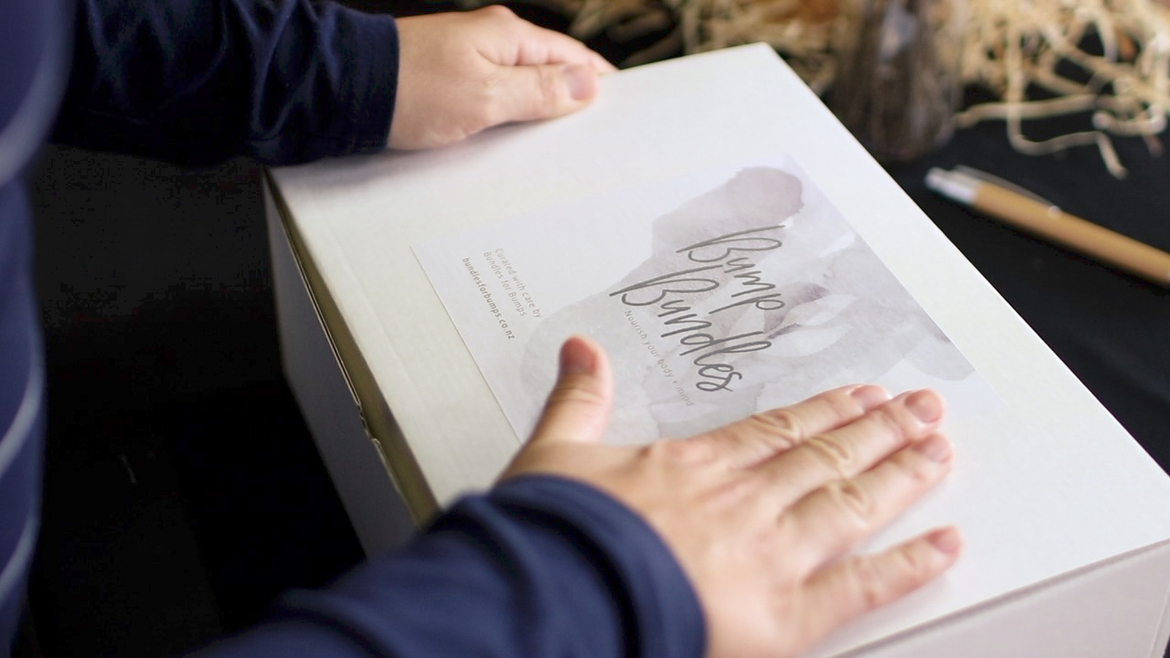 I spent hours and hours researching and selecting the best, high quality, naturally made products New Zealand has to offer. This aligns with my passion for supporting small and local, and supporting other mums in business to follow their dreams. Over time the Bundles for Bumps range has grown to nurture the whole bump to bundle journey. Alongside our range of pre-packed hospital bags you will find our carefully curated Bump Bundles – beautiful pregnancy care boxes filled with practical, beneficial products for each stage of pregnancy. Running a small business while being at home with my three girls has been no easy feat but I have enjoyed the journey so far and can't wait to see where Bundles for Bumps goes.
See next page for more…