Inspired by the philosophies of Reggio Emilia, Scandinavian educational practices, the work of Magda Gerber and her RIE philosophy, as well as being informed by current and ongoing research, Sarah de Lean provides in-home early childhood education with a difference. With years of education and experience as a nanny and educator, Melbourne-based De Lean focuses much of her attention on developing relationships and attachments with children in their early years and creating authentic partnerships with parents and families. A core part of her philosophy starts with this: "I believe that a child's sense of belonging is the foundation for love of learning, development, relationships, communication and a positive sense of self." We spoke to Sarah de Lean to learn more about what she does and how she got started.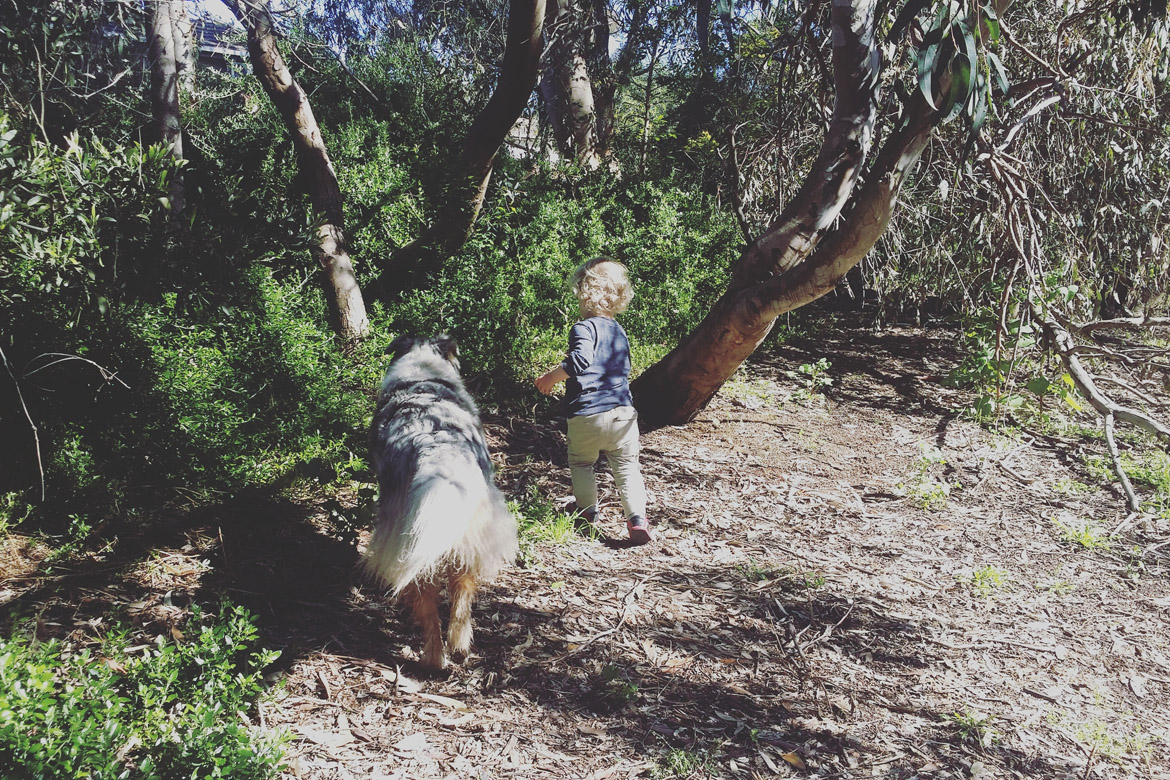 The passion: What inspired you to set up your business?
The first three years of a child's life is the foundation for their future – it lays the path for how they experience relationships, sense of self, sense of belonging and learning. During this time 80% of a child's brain develops and therefore it is so important that children are provided with as much love and positive experiences as possible.
It was through my degree in Early Childhood Education that I realised it was children in these early years of life that I was most passionate in working with. Knowing that these years were so important, I valued that through love, trust, attachment and partnership, I was able to provide a high quality service for the children and families.
The Launch: How did you start out in the beginning?
I started working in-home with children and families while I was studying Early Childhood Education. Originally it began as a job which responded quite well with my studies. As time went on and I completed my studies, I realised that not only did I not want to work in a traditional educational setting (mostly because I think we need to re-think schooling), but I also valued the position I was able to offer in-home. Although I have been working with families for nearly nine years, I officially launched my educare service in 2016.
The innovation: What was the biggest breakthrough for you with your business?
To be honest, I think the biggest breakthrough came from realising I was developing a very special niche service, that had organically grown through my own personal values and life experiences. In fact, it was one of my families who helped me to realise one of my biggest ah-ha moments – and that is when they made it known that my relationship with their child was enough – there was no need for cleaning the house or folding washing. That they employed me simply to build a loving relationship with their child. And even though this concept was the backbone of my business – it wasn't until a family put it into words that I really realised that it really was enough. That the relationship alone was important and the sole purpose I was there.
I don't view myself as a nanny, a teacher or educator – in fact I am not entirely sure I have found the terminology for what I am as yet. However Magda Gerber's theory on a child's early years resonates greatly with me – and is why I have adopted the word educarer.
See next page for more…