By Hannah Schenker
These days many of us are less interested in gendered clothing (you know – the pink for girls and blue for boys thing), and more interested in finding quality baby and kids threads that last, that are made from organic materials, that can be passed from sibling to sibling, in classic neutral styles and colours. If that sounds like you, then listen up! We have found the ideal baby clothing for you from earthlings.
earthlings is a New Zealand owned and run business, and home to 100% GOTS certified organic and ethically made clothing for babies, toddlers and kids. Their designs are modern classics in neutral colours that will suit all kids, the perfect building blocks for your cute wee babe's wardrobe. They have a slight Aotearoa feel with their cute pīwakawaka [fantail] print, making them perfect gifts for sending overseas. The fabrics used are completely chemical-free and they are committed to fair trade, so you can feel good about your kids rocking these sweet clothes. 
OUR TOP EARTHLINGS PICKS:
SWADDLE BLANKETS
Swaddle blankets are one of the most handy items you will buy for your baby. They can be used as a swaddle, to wrap your baby up nice and snug. But they also come in handy as sun shade over the pram, as a burp cloth, as a quick blanket for on the grass to put baby on, or even as a changing table cover. These swaddles are 100 x 100 cm in size, made from lovely soft organic cotton, and available in either grey, natural or navy, with that gorgeous pīwakawaka print. Shop the range HERE.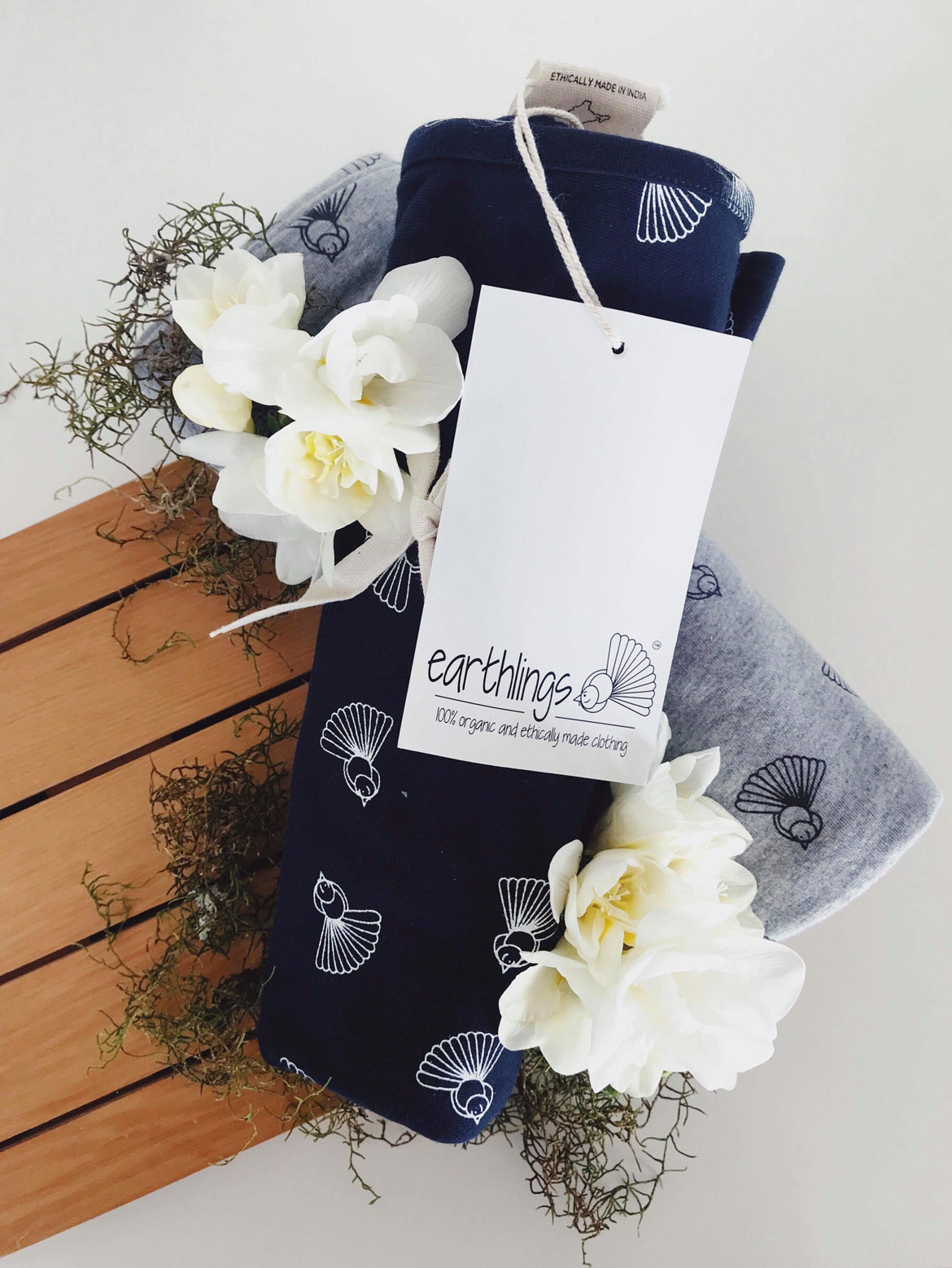 BODYSUITS
When it comes to baby clothes, bodysuits really are the business. With their handy snap fastening in the crotch for quick removal and nappy changes, to their useful slip-off shoulders, they are an essential baby clothing item. They're comfy, easy to wash, and you don't have to worry about tops coming untucked. earthlings' unisex designs come in their signature neutral colours of grey, natural and navy – a perfect building block that can be snazzed up with other colourful items. You can choose either plain block colour or with their signature pīwakawaka print. The 100% GOTS certified organic cotton means that these bodysuits are lovely and soft against sensitive new skin, but also breathable – great for babies who cannot regulate their own temperature so well.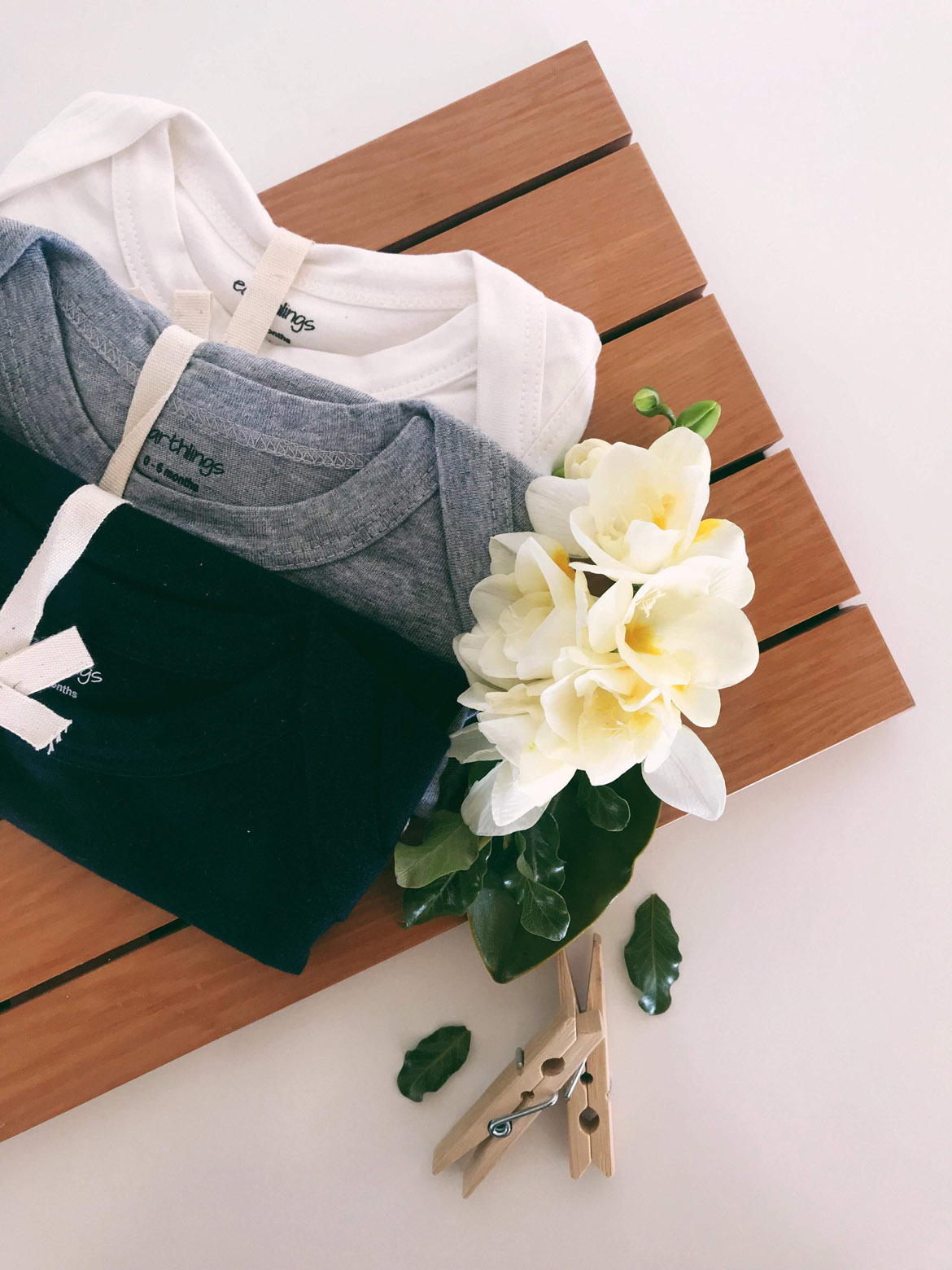 See next page for more Bodysuits…