With a new outlook on life after becoming pregnant with her first son, Chloe Thorpe stepped away from her teaching career, using her design and manufacturing skills to create her own product design business. Shufflewoods is a small, home-grown design business specialising in unique and affordable wooden-based products. They started out creating natural wooden gifts and décor for the home, especially for nurseries and bedrooms, and now create gifts for all occasions and events. All of their products can be customised or personalised to suit specific needs and requirements. Here Chloe talks to The Natural Parent Magazine about the inspiration behind her business, the challenges she has overcome along the way, and her hopes and dreams for the future.
The passion: What inspired you to set up your business?
I have a background in Engineering and, at the time of falling pregnant with my first son, was teaching Engineering and Design Technology in a local secondary school. I had worked hard over several years to establish my career and hadn't considered doing anything other; however, knowing I was now bringing a little one into the world quickly changed my outlook. Although I loved teaching, the job was very stressful, paperwork heavy and required inputting lots of extra hours. I knew it wasn't going to give me the time and opportunity to be the mother I wanted to be, so using my design and manufacturing skills, I began a small product design business.
Shufflewoods began with the idea of creating natural wooden gifts and décor for the home, especially nurseries and bedrooms. Research has shown that reducing man-made materials and introducing natural alternatives, such as wood, lowers stress and anxiety levels in the home. I highly value sustainability and take an eco-friendly approach to designing and developing the products and packaging while upholding this ethos.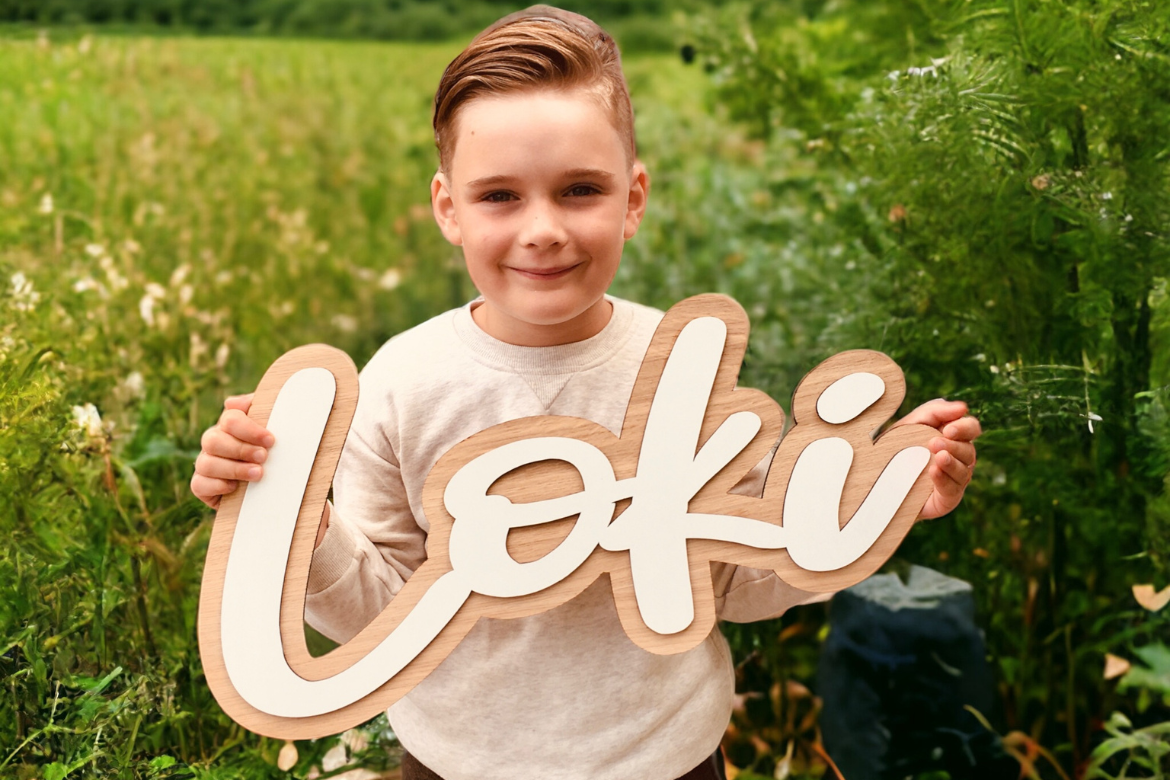 The launch: How did you start out in the beginning?
To begin with, I launched a range of small wooden flat-pack figurines and greeting cards which were sold online and in a few local independent gift shops. I was still teaching part-time while slowly growing the business. Eventually, I took a leap of faith to leave the job security, dropping to a lower income and directing all my efforts into growing the business.
Since then, I have built up a large product range, developed a website and sold on different online platforms. I have stock in local independent shops, farmers markets and craft fairs, and sell to wholesale suppliers.
The innovation: What was the biggest breakthrough for you with your business?
Every bit of positive feedback I've had from customers has made the journey worthwhile and I still do a little dance every time I get an order. My biggest breakthrough was growing the business to the point that I could pursue it full time, allowing me to be there for my children as much as possible.
Yin and Yang: How do you balance work and family?
Starting a small independent business while raising young children is hard work! I have struggled with both roles and still spend days questioning my decisions both as a mother and a business owner. I'd like to think I am giving both my all and will continue to evolve naturally as they grow.
It is difficult to maintain the momentum when I am worrying about the growth and sustainability of the business, but I am fortunate to have both a supportive partner and family members who believe in me and my business. My partner and I share the same family ethos, trying to build our work around the children rather than our children around our work. Although at times this can be extremely difficult both mentally and financially, I am extremely thankful for his continued love and support, especially when throwing new thoughts and ideas at him on a weekly, sometimes daily basis!
See next page for more…