Making a will may seem like a daunting experience, but it doesn't have to be. Having seen firsthand the financial and emotional distress faced by grieving families when a loved one passes away without making a will, Elisabeth Woodward made it her mission to make wills more accessible and less complicated. WillPro is a team of Australian lawyers and paralegals that are committed to making quality and legally valid wills more affordable for all Australians with their simple, online process, meaning you don't even need to leave the house! Elisabeth talks to the Natural Parent Magazine about the importance of starting these important conversations now and her desire to make the process as easy and accessible as possible.
The passion: What inspired you to set up your business?
While working as a paralegal in Wills & Estates, I witnessed firsthand the emotional and financial challenges that grieving families face when a loved one has passed away without leaving a will. It made me realise how doing our will is less about us, and more for the loved ones that we leave behind.
During my time as a paralegal, I also noticed that hardly any will clients of ours were under the age of 40! Considering that any person over the age of 18 years needs to have a will in place – this was a pretty big gap. But as a young person myself, I understood why. The idea of booking in an appointment, physically going to a law firm, spending hundreds of dollars and having to come back at a later date to sign it all is less than appealing. 

I thought that there had to be an easier and more affordable way for people to do this simple, yet incredibly important task of making a will. 
The launch: How did you start out in the beginning?
While I started working on the concept of WillPro back in late 2019, it was not until I lost my job due to Covid-19 in March 2020 that I was able to focus on getting it off the ground. Launching a business was entirely new territory for me, as was the prospect of website building and just about anything to do with social media marketing. I learnt as I went – with a lot of trial and error – and my passion for writing and graphic design made the creative side of things incredibly rewarding. We're still very much a small startup, but I am amazed by the connections I've been able to make since starting out in the industry – both interstate and international!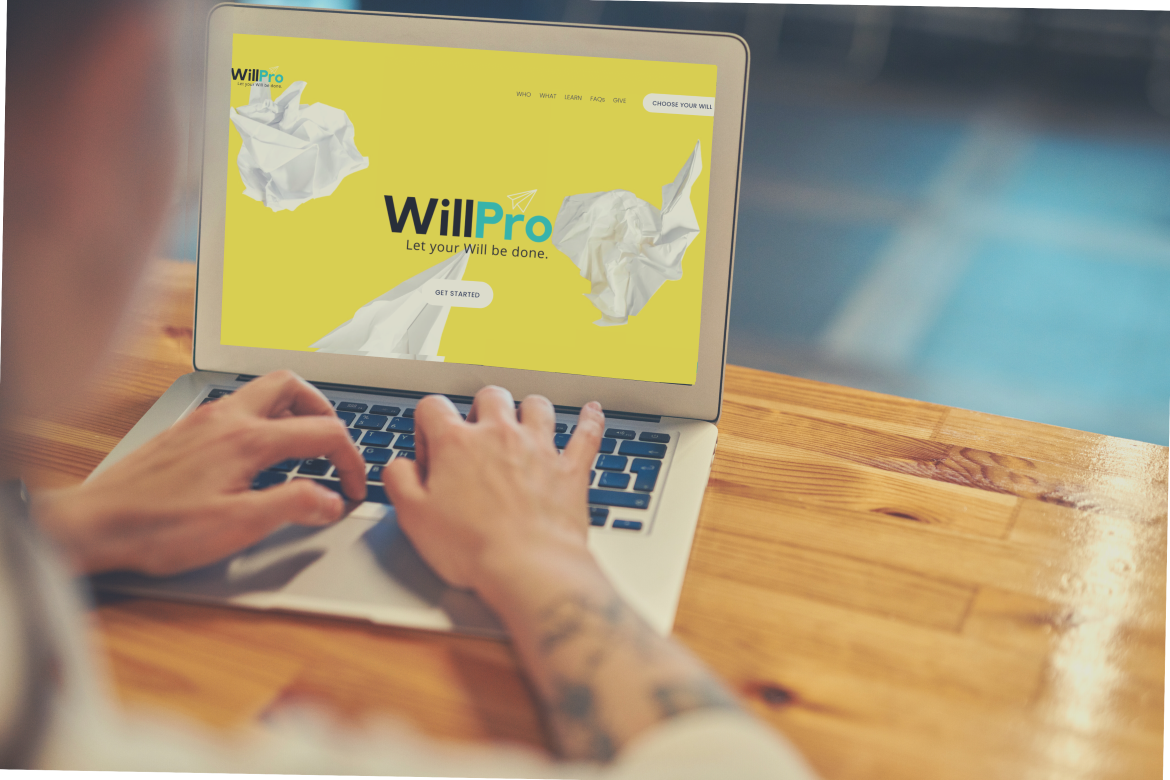 The innovation: What was the biggest breakthrough for you with your business?
I had been quite comfortable staying in the background when it came to social media and advertising. So when I decided to share my 'small business win' in a podcast group I'm part of on Facebook ('She's on the Money' podcast), I was way out of my comfort zone.
I remember being blown away by the number of responses and messages from women saying that they too needed to get their wills sorted but, like all of us, had kept putting it off. Not only was this a very exciting boost in terms of business, but it validated the need for our service in a huge way – and I'm really grateful for that.
Yin and Yang: How do you balance work and family?
As I was growing up, my dad worked for himself and my grandparents ran small businesses their whole lives, so I guess I got used to seeing the daily balancing act in action! I constantly practise being mindful of the present moment and being fully engaged wherever I am. So whether it's phone calls in the car (or in the drive-thru) or Zoom meetings while playing fetch under the table with my dogs, I just try and take each moment as it comes and see the funny side of things.
See next page for more…