Sally and Jorinde share a vision of a world where kindness, compassion and peace are the norm, and parents receive the care and support they need. They imagine communities where everyone and everything is welcome: from exuberant joy to sadness, despair, anger, pain or depression. They dream of a world where we are reconnected with our inherent human capacity for compassion. It is this shared love for compassionate communication that led them to create Peace Talks, to bring about deep transformation in people, families and communities. They work alongside families, helping them to apply the principles of nonviolent communication. Here, Jorinde talks to The Natural Parent Magazine about the inspiration behind Peace Talks, the challenges they have overcome along the way, and their hopes and dreams for the future.
The passion: What inspired you to set up your business?
Peace Talks was born out of our shared love for Compassionate Communication (Dr Marshall Rosenberg's Nonviolent Communication, NVC) and our desire to share it as widely as possible as a way to bring about deep transformation in people, families and communities. We have a vision of a peaceful, playful world where parents are supported by caring communities, and have the resources and skills to build close, loving relationships with their children. We love to work alongside families to help them to apply the principles of NVC in their daily lives and to create strong, resilient relationships and build sustainable communities of support.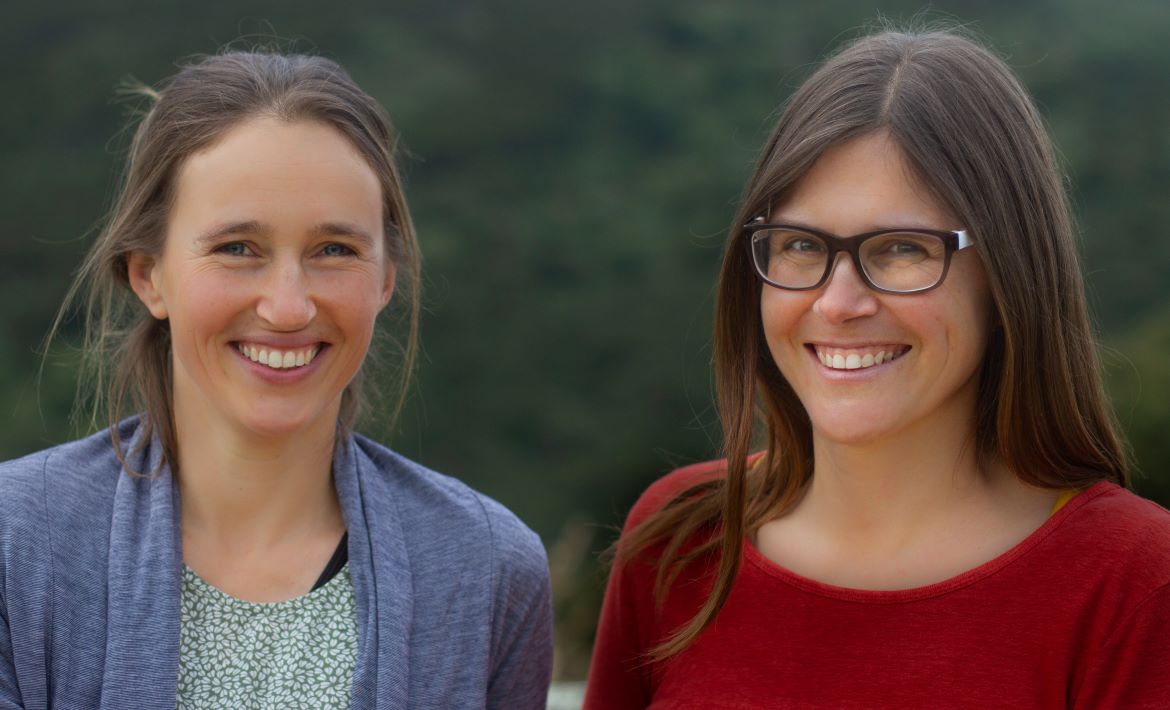 The launch: How did you start out in the beginning?
We are both passionate homeschooling mothers and met when Sally was travelling New Zealand for a year in a caravan with her family (kids then aged 7, 10 and 12) and ended up parked on my land. After meeting, we quickly discovered we had so many overlapping passions and dreams.
After many years of learning and assisting with NVC trainers from around the world, and supporting local NVC practice groups, I was keen to start sharing NVC in Dunedin and building an NVC community, particularly to support parents with their parenting journeys. Sally has a background in Clinical Neuropsychology (PhD), and had been writing, researching and teaching about parenting and relationships the past decade. We both had a dream of sharing Compassionate Communication with parents, families and communities and to surround parents with supportive, caring communities. We wanted to contribute to a world where kindness, compassion and peace are the norm, and where deep human connection can come to fruition because honesty can be spoken and heard.
In 2022, we started teaching courses together through Peace Talks. We offer workshops/courses, mediation and private sessions/coaching both online (via Zoom) and in person in Dunedin and throughout the South Island.
The innovation: What was the biggest breakthrough for you with your business?
Even though we love teaching in person, it has been a breakthrough to discover how well the online/Zoom format works in creating genuine closeness, a safe sharing environment and close, supportive communities even for groups that have never met in person. Traditionally, NVC has been taught in person because it relies on developing deep and nuanced interpersonal skills. As the world shifted to Zoom over the past few years, we reluctantly (at first) shifted our courses to this format and were delighted to discover that it was very easy to teach, and connect deeply, through this medium.
We are now able to teach, offer mediation and collaborate on classes in New Zealand and around the world (including the Netherlands, USA and Israel), and create a sense of intimacy, closeness, and safe vulnerability that participants really value.
Another breakthrough for us relates to how we integrate our NVC practice into the very fabric of our work together. For us, NVC is not just about a way of communicating, it is about a whole way of living and being conscious with each other and ourselves. We have therefore taken this into the heart of how we work together. Rather than separating the "business" side from the "content" (what we teach), every part of our operation is infused with NVC consciousness: how we charge, how we make decisions, how we organise our finances, how we share work and time, and how we collaborate with each other and other members of our community. This is a complete way of life for us. We are so excited to be on this journey where we implement NVC in our work together, allowing us to grow, integrate and deeply appreciate our collaborative way of being together.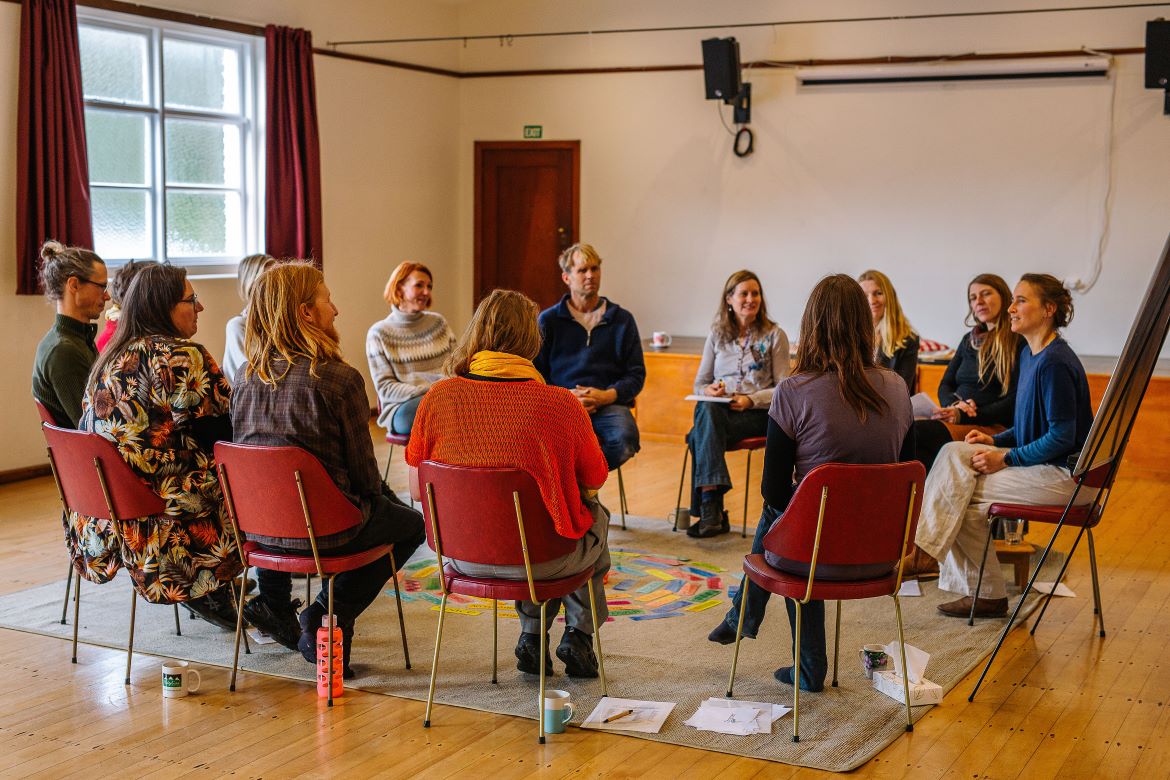 Yin and Yang: How do you balance work and family?
We both work part time and flexible hours. We are fortunate to be able to work online for many of our trainings, which means that we can work from home. We are also both fortunate to be homeschooling our children, which means we are able to spend plenty of time with our families and children and have time to attend to our work.
The balance of our lives is also hugely supported by us living the NVC practice that we teach! Compassionate Communication provides an incredibly supportive framework to manage all of the challenging ups and downs that life can bring up. We use the skills and tools we teach to support us to manage conflict, stay connected to ourselves, and to identify what is most important to us and those we care about so that we can make decisions that support our lives together.
See next page for more…