Family-owned New Zealand company Only Organic was the first certified organic baby food brand in New Zealand and Australia. Founded in the early 90s, they are now onto their 3rd generation of family members contributing to their passionate, long serving workforce – some having been employed there for over 20 years!
The business operates out of their own certified organic baby food factory in West Auckland, New Zealand.
The team at Only Organic sources the highest quality baby grade and certified organic ingredients.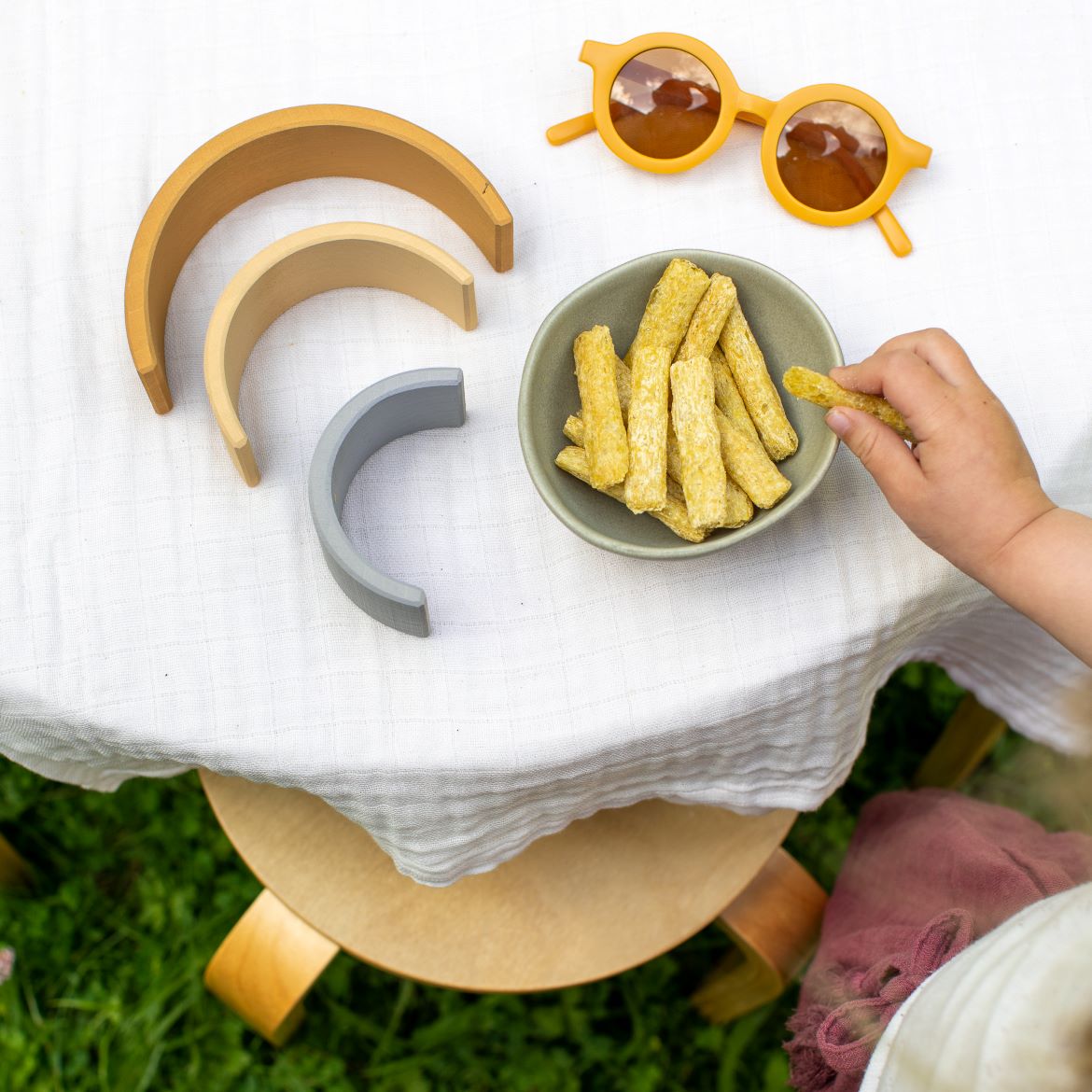 Every one of their well-thought-out recipes is developed in-house and approved by qualified nutritionists, and without the use of artificial colours or flavours. New Zealand meat, dairy and fresh produce is used where possible.
A trusted New Zealand brand that is always looking to introduce new tasty and nutritious products to the range to make life easier for parents. This Summer, the team is excited to announce the launch of 4 new on-the-go snacks into stores in February 2021.
The new Berry & Banana Quinoa Hearts (suitable for 10 months+) are delicious, gently oven-baked quinoa and corn-based snacks with a dash of berry and banana. These cute little heart shapes make snack time fun and they are the perfect size for little hands to grab onto. Containing no added sugar, these delicious nutritionist-approved snacks come with added prebiotics and are certified organic, with no artificial flavours or colours.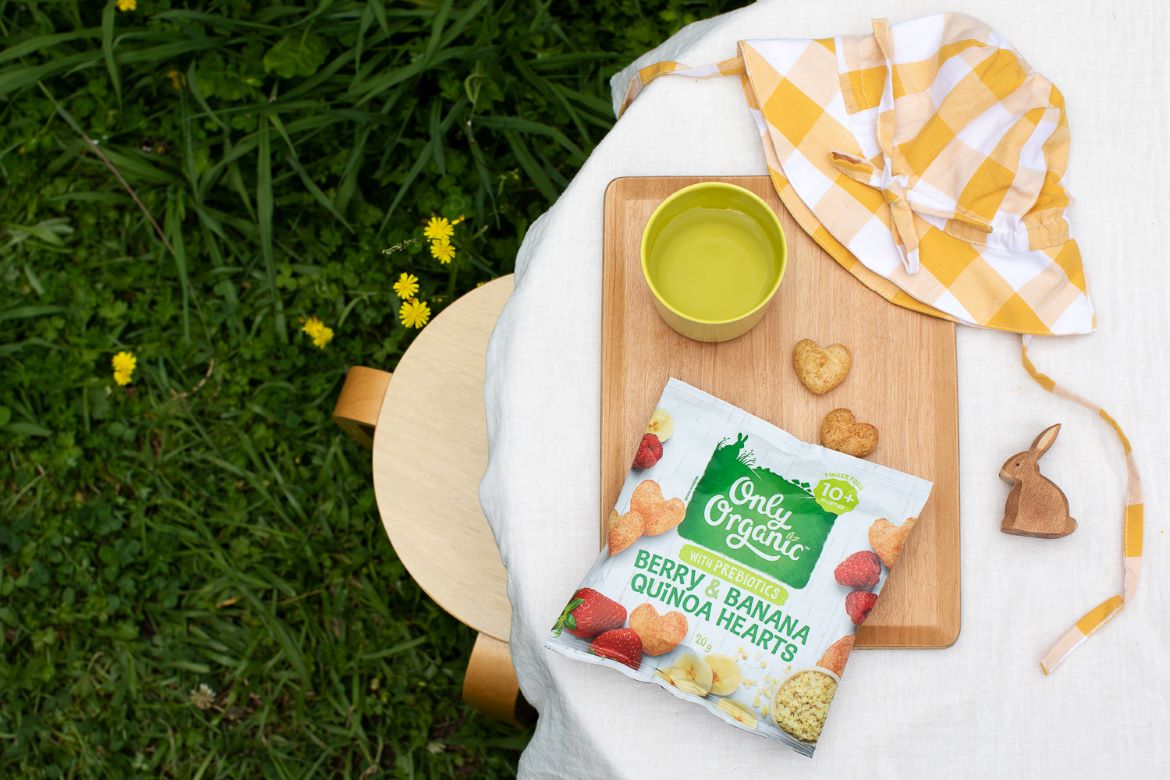 The Only Organic Cheese & Quinoa Green pea sticks (suitable for 10 months+) are a tasty finger food that are easy to hold and just the right size and shape for little ones to practise hand to mouth coordination. With a green-pea base, they are gently oven baked with corn and quinoa for softness, and a dash of naturally salty cheddar cheese powder. A source of protein for this specific age group, these are made with no added salt, artificial colours or flavours. Nutritionist approved and certified organic, these little sticks are a great way to introduce your children to green-coloured foods too!
See next page for more…