After working alongside families for more than 30 years as an Educator, Mediator and Coach, Lisa Swinburn has seen the transformational impact on family wellbeing when parents learn the art of mindfulness and conscious, self-aware parenting. Emotionally resilient and healthy children are raised when caregivers are invested in their own personal growth. If you're struggling with relationship challenges, behavioural issues, or you're just feeling overwhelmed by the realities of parenthood – Lisa can help. Her experience, insight and understanding will support you to navigate through difficult times.
The passion: What inspired you to set up your business?
There was a shift in my life last year that nudged me towards a meaningful career that offered freedom and the chance to make a difference. As a mum who has had her own share of 'parenting mountains' to climb, I found myself drawn to guiding parents, teens and individuals towards a happier and more fulfilling life. I wanted to weave together my three decades of experience as a teacher, a peace advocate and a parent to offer a unique blend of support. My deep belief is that in today's fast-paced world, what people truly crave is authentic connection and a sense of purpose. I'm in my element when I'm nurturing these through my new business as a parent coach and mediator.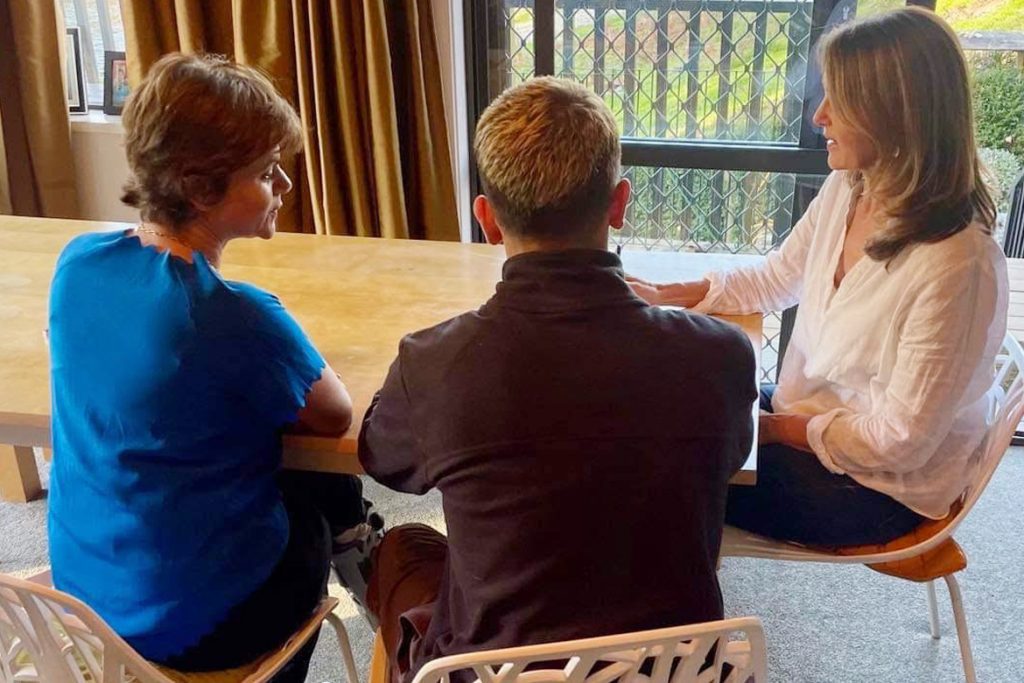 The launch: How did you start out in the beginning?
My career began as an English teacher and around the same time I became a parent, I decided that I wanted to be there for my children so I embarked on a new direction. This journey sparked a fascination in me about the dynamics of relationships and the workings of the human mind. I dived into positive psychology, mindfulness, neuroscience, attachment theory and various conflict styles, retraining and growing into roles with various charities such as The Peace Foundation, Greenlight Foundation and the Brainwave Trust.
I had the fortune of being deeply involved in community service, working with parents and teenagers in different settings. But the most profound insights came from my personal journey of being a mother, which added a layer of real-life experiences to my professional background.
I saw an opportunity to create something meaningful and impactful. So, I started crafting my vision for my business. It all began with offering small workshops and one-on-one sessions, drawing upon my experiences and learnings.
The innovation: What was the biggest breakthrough for you with your business?
My breakthrough moment was realising that it was possible to create a career and a business out of something I was passionate about, something that gave my life purpose. I had to step out of my comfort zone, put on the hat of an entrepreneur and dare to dream big. I believe that taking this leap of faith is what sets me apart, and what enables me to offer parents a truly authentic and heartfelt support system.
Yin and Yang: How do you balance work and family?
Balance for me is a holistic affair – it's about maintaining the equilibrium of body, mind and spirit. Now that my children have flown the nest, I have more time to focus on work and on myself. I love the freedom to travel for my work on workshops, retreats and to meet a diverse range of people. But equally, I cherish the moments of solitude, of hiking in the mountains and new adventures. It's this balance, this yin and yang of work and personal time, that keeps me energised and grounded.
See next page for more…