Emily Holdaway of Raising Ziggy chose to use one of these beautiful cord ties at the recent birth of her son Jagger, using a piece of Jasper as the cutting stone and a beautiful knife forged by her husband AJ: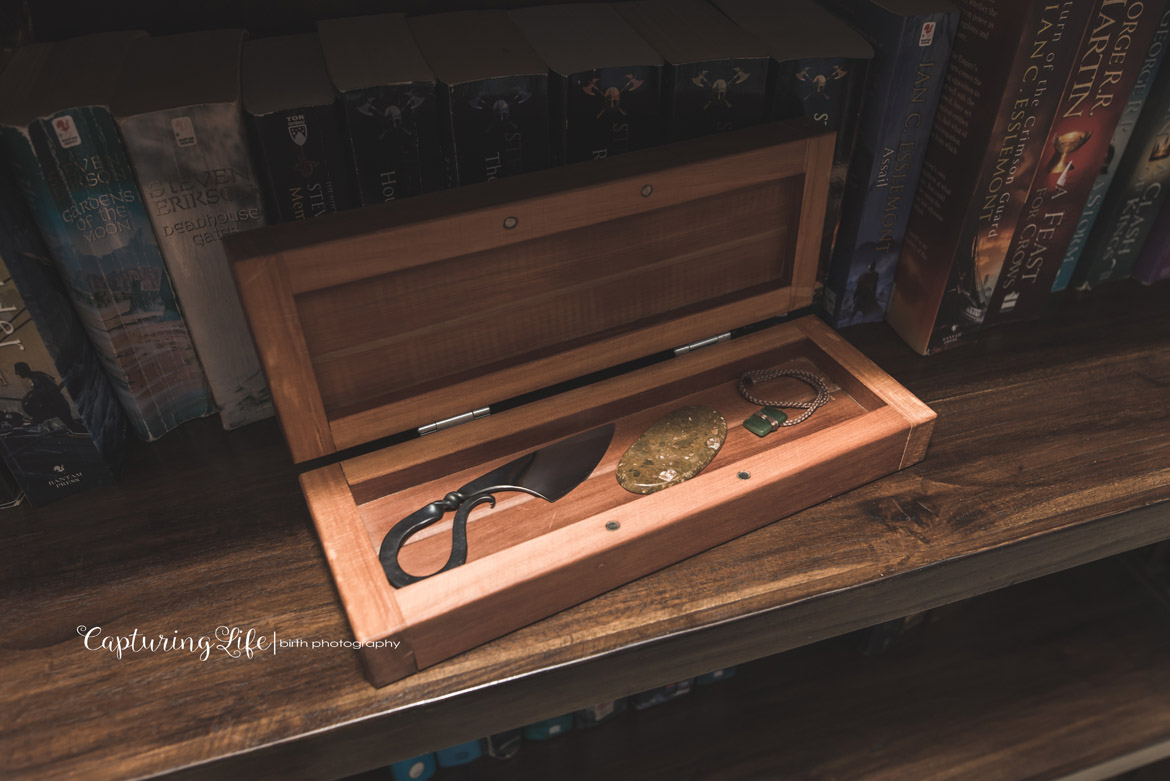 Emily said in a Facebook post,"There was nothing difficult about using the cotton tie instead of the plastic clamp. It was easy to tie on, easy to keep out of his nappy, and didn't get in the way. We haven't bathed him yet, so getting the cotton wet wasn't an issue."
She went on to say that they will keep the piece of pounamu for when Jagger is older, perhaps using it as a clasp on a necklace. What a beautiful way to honour such a special moment in his life.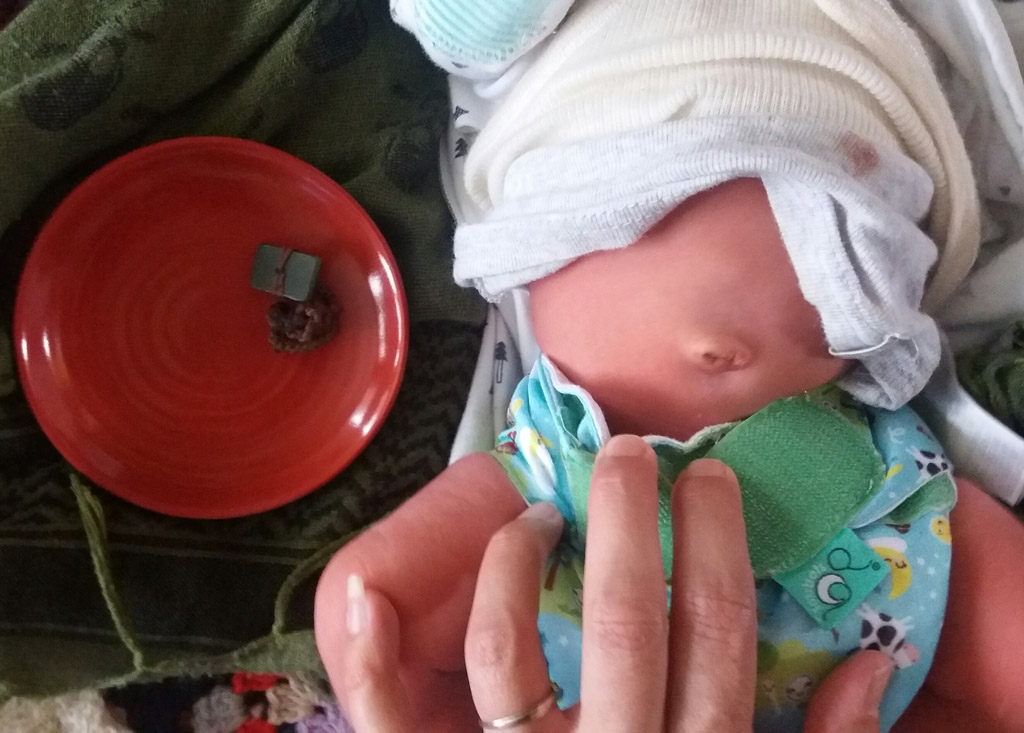 The stones for these cord ties are ethically gathered in New Zealand, and they are processed in a way that nothing goes to waste. They are individually handcrafted at home by a husband and wife (with two children of their own) in Northland, as they have turned their passion into a beautiful and successful little business.
You could even create a set for the whole family – connecting you all at the precious moment that you welcome this new life into the world.
Get in touch with Aotearoa Gemstones to talk with them about customising a very special little tie for your very special little baby.
---
Read more about Delayed Cord Clamping:
https://www.ncbi.nlm.nih.gov/pmc/articles/PMC4229810/
https://www.ncbi.nlm.nih.gov/pubmed/23843134
https://www.ncbi.nlm.nih.gov/pubmed/22843002