'Mother-Baby Dyad' is written by Amanda Stinton and available at www.ourfourthtrimester.com 
About the Book 
"I have never come across a book quite like this. It is deeply touching, of immense charm and exuberance, and often had me in tears.  That a mother and baby are one is often forgotten in the modern world, and tragedy is the result.  Don't be deceived by the simplicity, this book alters your understanding of life itself."
– Steve Biddulph  
Motherhood is often described as transformative; rarely is it explained why. This book is one of those rare exceptions. It journeys with you through your intensely transformative fourth trimester and the stages of birth, growing and finding your way home guided by the lights. This is a journey you share with your baby as they experience their own transformation through the same stages. It is the story of your mother-baby dyad.  
Write in this book wherever prompted. It would not be your story without your words. 
Read the words in this book aloud to your baby. It will help you affirm what is written and your voice is like music to their sweet little ears. 
Delight in the imagery together. Each picture has been illustrated in a high contrast style to capture the attention of your baby as their eyesight develops.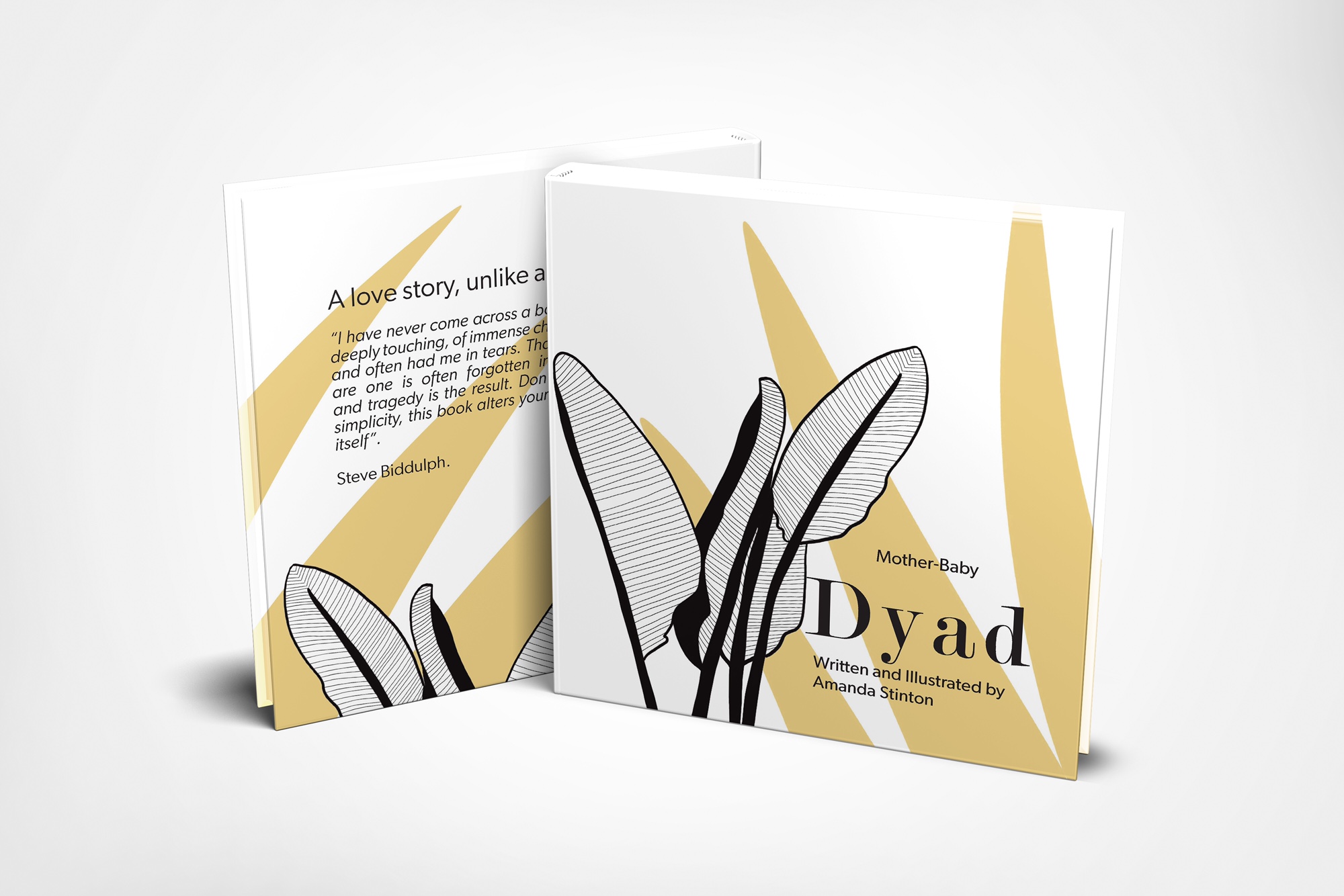 About the Author/Illustrator 
Amanda Stinton MSW.GradDiped.B.Soc.Sc
Amanda has worked for almost two decades contributing to improved mental and emotional wellness for individuals and communities in counselling, education and consulting roles. In 2017, shortly after the birth of her son, Amanda founded her own private perinatal social work practice, work which has compelled her to write and illustrate this, her first book. Amanda lives with her husband Mark, son Max and their overly affectionate cat named Sunny who has even made a cameo in the book. 
Amanda has had a love of art ever since her days of sketching unwitting family members as a child. For some time, her studio was used for creating abstract art inspired by her tropical home, but since the arrival of Max, she has found digital illustration much more achievable. No paint pots lying around for little pro hart wannabes and no prep time which is handy when time alone is more valuable than ever.  
Amanda writes, illustrates and provides consultations from her tropical-style elevated home in Darwin. A home that withstood the force of Cyclone Tracey as the landscape around it was flattened six decades ago. Today it stands as firmly as ever, surrounded by lush tropical gardens that are home to many of the tropical rhizome plants that feature on each and every page of this book. Mothers come to the downstairs area of this tropical sanctuary to work with Amanda when their babies are earth and womb side. In opening up the pages of Amanda's book, mother-baby dyads from across Australia and over the ditch can now be transported to their own private tropical sanctuary too. Together they will share and delight in turning the pages that help to lay the foundations for a lifetime of connectedness, strong enough to weather any storm.
See next page for more…