Founder of MĀHA Creative, Monique Barry, is a business woman and māma who is passionate about personal growth, healing and doing things that are fulfilling and meaningful. She aims to make life less stressful, less complicated and more fun. Understanding the unique challenges collectively faced by women, MĀHA provides professional coaching, strategy and design solutions that empower women in business to succeed and reach their full potential.
The passion: What inspired you to set up your business?
I had been a stay-at-home mum for a year and was starting to think about what a return to work would like look for me and my son. At the time, I had spent 10 years building a very successful career in management and finance and it was really hard to let go of my attachment to the security and safety of a traditional job.
But I also knew that I was experiencing an overwhelming aversion to going back to working 9 to 5 for someone else. So once I made the decision to start my business (even though I had no idea what), I kind of allowed myself to freefall from one thing into the next, studying and then connecting with people and then doing freebies etc., trying to see what was flowing and really just hoping for the best.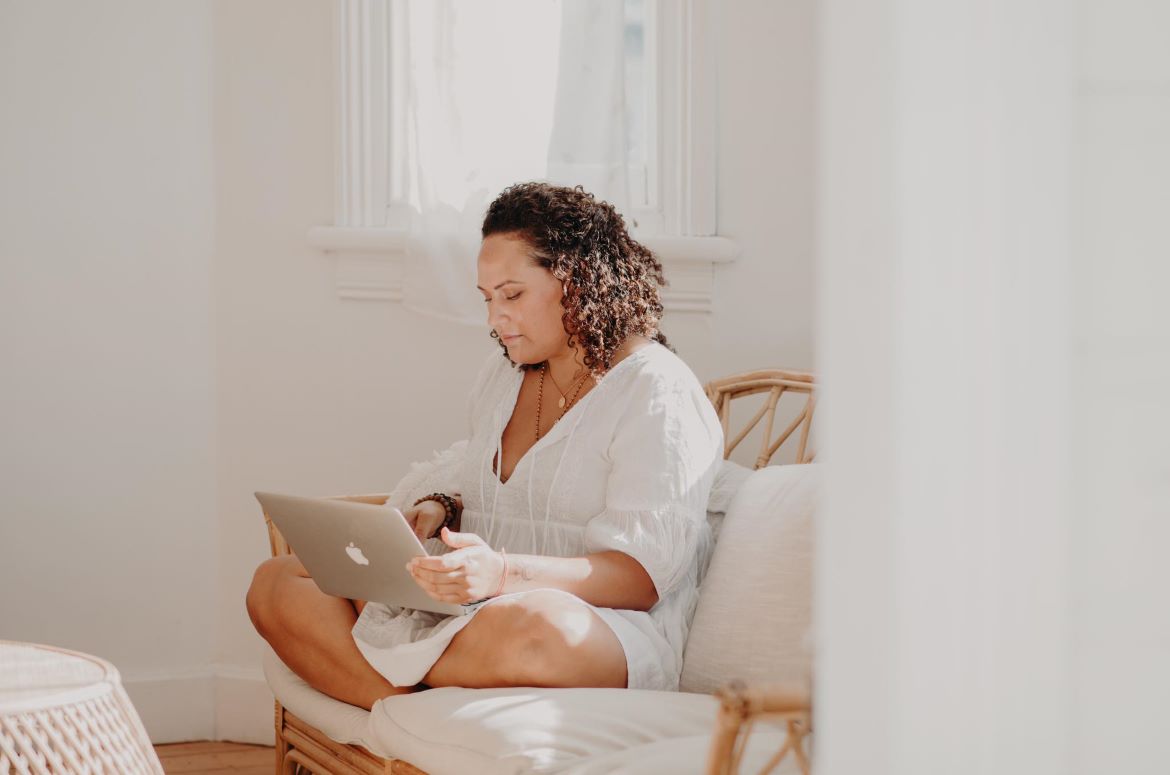 The launch: How did you start out in the beginning?
Even though I had tonnes of high-level business experience, I felt like I was going into entrepreneurship completely blind. I mean business ownership is a whole another ball game. You have to do everything from scratch, wear a million hats at once and do it without any guidance at all. It's like you have all these moving parts and you're trying to figure out how they all fit together. So, I began with A LOT of trial and error, researching and studying things I wasn't sure about. It was a lengthy process which sometimes ended up costing me time, energy and money I didn't have, but ultimately has given me the insight that has formed the foundation of my existing business offerings. 
If I was to give the 'me back then' one piece of advice, I would tell myself to invest immediately in professional help and focus on what skills and strengths I had readily available to me that I could monetise straight away. 
The innovation: What was the biggest breakthrough for you with your business?
For me, the whole journey has been about lots of micro-steps: consistently showing up, really caring about my clients' experience and allowing my business to evolve or pivot as needed.
I think some notable turning points for me were taking imperfect action, balancing working ON my business with working IN my business and hiring a business coach, because that really pushed me outside of my comfort zone and held me accountable to my goals.
Yin and Yang: How do you balance work and family?
I have a philosophy of sufficiency. Most is not always the best. I don't need to do more or earn more in order to feel successful…I do just enough so I can make a difference, reach my goals AND do the things in life that bring me joy: having days off to hang with my son, my self-care, travel etc.
See next page for more…