Passionate about all things organic and natural, Amy Walsh discovered how difficult it was to find organic baby clothing that was kind to babies' skin and the earth, as well as beautifully designed. She launched Button Clothing, producing beautiful pieces for babies and children, using organic fabrics and non-toxic processes.
The passion: What inspired you to set up your business? 
I was raised by a family who are passionate about all things natural and organic; it was a way of life growing up. When I was pregnant with my daughter, I had an overwhelming sense of responsibility to bring her into the world in the most natural way possible and to stay that way as long as we could. Whilst I had planned everything under the sun, from what food we would raise her on to what kind of environment she would live in, I came to a quick realisation that there was a real lack of ethically-made, organic clothing companies that practised what they preached. I wasn't a fan of purchasing organic baby clothing items to find that when they arrived, they were wrapped in plastic and mass produced – it just didn't make sense to me. This is what initially sparked the idea of Button Clothing.  
The launch: how did you start out in the beginning? 
The beginning was a very arduous process. To ensure we remained true to our mission, we decided that we wanted to have touch points in every part of the process from fabric sourcing, colour making and dying (using natural dyes), design, pattern making, production and quality control. Having family in Indonesia, it only made sense to start from scratch over there as the quality is much better, and with a few helping hands (thanks to my amazing mum) to get everything started. Once we received our first batch of pieces, it kicked off from there.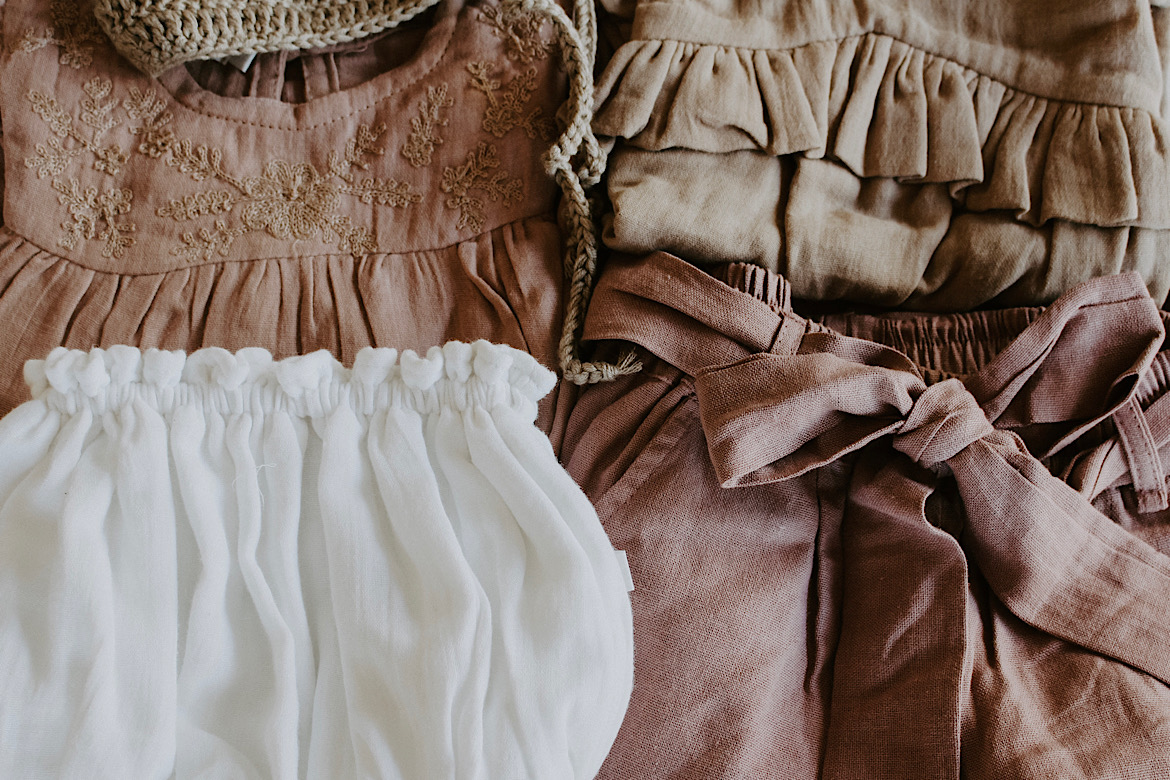 The innovation: What was the biggest breakthrough for your business? 
The biggest breakthrough for us was knowing that by doing what we are doing, we are supporting families in the process! We pay higher than average wages to our seamstresses and are in turn supporting a wider network of people through their immediate and extended families. The second was the response from our customers to our clothing. We never thought that we would receive the loyalty and following that we have.  
See next page for more…