Knead for Play is a small family-focused business based in Taranaki, where PLAY is at the heart of everything we're about. We produce beautiful handmade playdough, with deliciously divine scents that smell good enough to eat! Our playdough is crafted with 100% food grade ingredients, so is perfect for little hands new to the world of playdough.  
 
Knead for Play was born in late 2021, after a passing comment from a friend about the playdough coming out of my kitchen inspired some deeper thinking towards what parents are looking for in regard to safe, fun, and unique toy options. With a background of 10 years in Early Childhood Education myself, I was making batches of playdough at home for my young son, exploring scent as well as texture and colour. It occurred to me after a playdate with a friend and her toddler that what I was producing might be something other parents would be interested in and fall in love with. After some big decisions, learning curves, and a whole lot of faith, we launched in September 2021, and have had a busy year building our clientele and getting our playdough out to all parts of Aotearoa.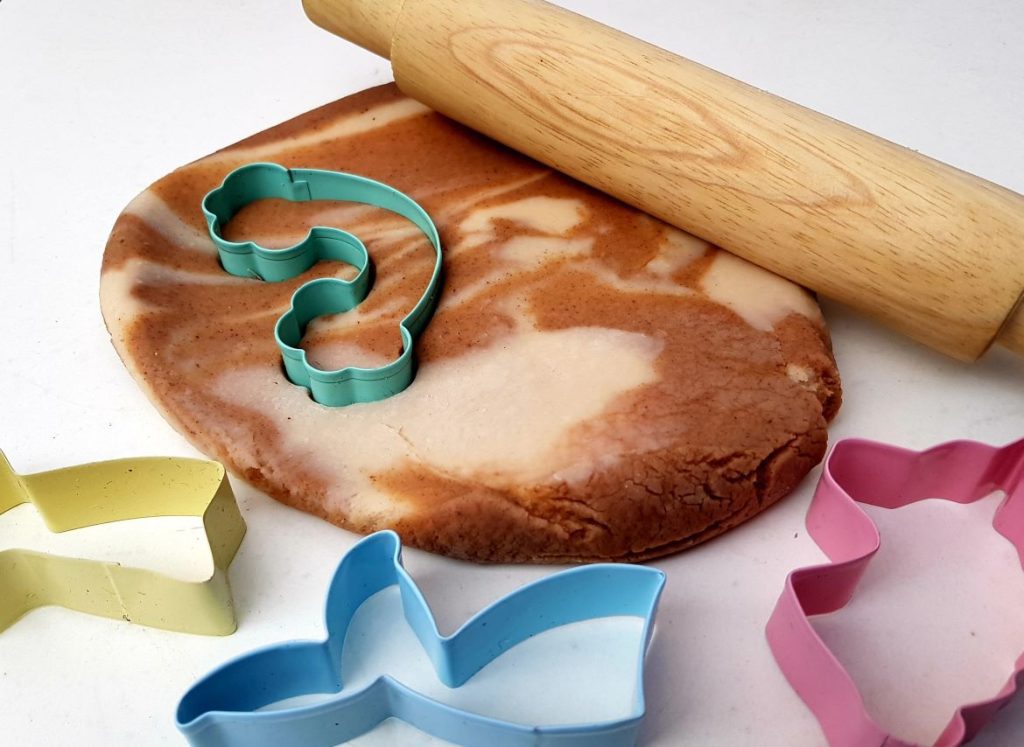 We're a small family-run business, with myself (Hannah) at the helm, and my fiancé Martin as our number one kneader, gazebo putter-upperer, and my all-round number one supporter. We're parents to our 3-year-old son, who loves promoting Knead for Play any chance he's given. We're based in New Plymouth and can be found every month at the large seaside market here in town. The market is a big part of what we do, as our product is best experienced in person, and we love putting a face to our product and online presence. From how it looks and feels, to the divine scents we offer, it truly is a unique experience.  
 
So why playdough? We love everything playdough promotes, supports and represents. Playdough is an open-ended play option which is accessible to all! It supports muscle development in the hands, and the imagination can run wild. Our playdough feels and smells amazing, and it brings calm and joy to everyone who has a play.  
See next page for more…