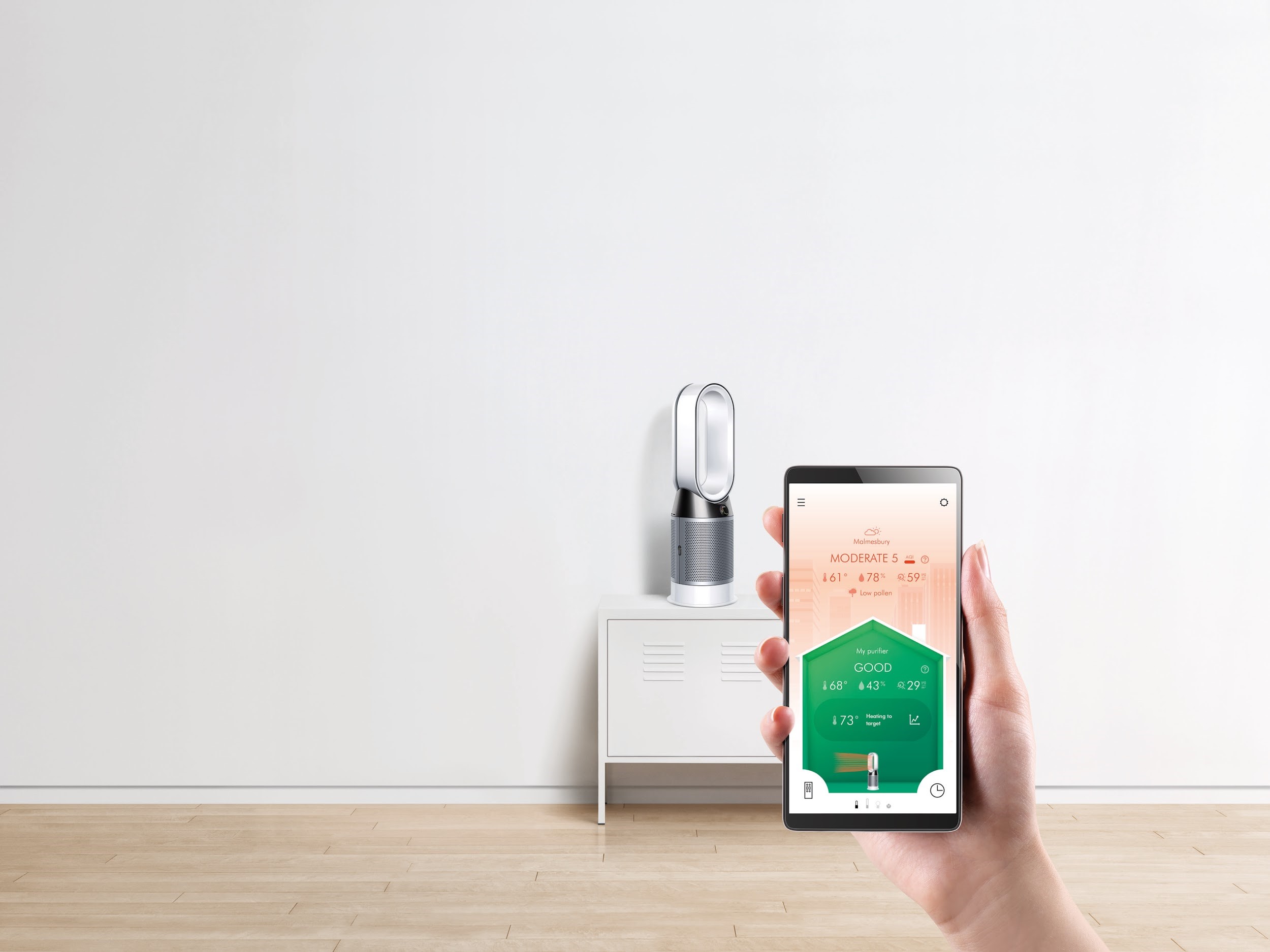 3. The indoor environment matters too
It's important to understand the air in your home too, especially if your child has allergies. Breathing in airborne pollutants such as volatile organic compounds (VOCs) from furniture, cleaning products or air fresheners, can lead to sleep-disordered breathing and ultimately a bad night's sleep. Try and avoid VOCs as much as possible by going with furniture made of solid wood and buying chemical-free mattresses and bedding. Another option is investing in an air purifier with HEPA filter (such as the Dyson Pure Hot + Cool fan heater) which can capture these types of particles from the air and project clean purified area around your home. The purifying fans offer whole-room heating and powerful fan cooling, for year-round use.
4. Keep the temperature consistent
The optimal room temperature for sleep is between 18 – 22 degrees. As babies regulate their body temperature through their heads, it's important to put them to sleep on their backs, with their face and head uncovered. The Dyson Pure Hot + Cool fan heater has precise room heating, which uses an intelligent thermostat to monitor the environment, projecting warm or cool airflow to reach and maintain your chosen room temperature.
---
Jane has devoted her career to sleep, health and wellness and spent the last 10 years studying the science of sleep. She now runs a sleep clinic 'How to Sleep Well', find out more info HERE.