Like other new parents, Sumera Bashir struggled with the impact lack of sleep was having on her entire family, leaving her feeling tired and overwhelmed. She discovered European flax linen and its natural properties, proven to aid sleep through its super softness, ability to regulate body temperature, hypoallergenic properties and antibacterial qualities – making it kinder on sensitive, delicate baby skin. She launched Kiki & Cashew to provide families with soft, luxurious, 100% flax bed linen designed to help your baby, and therefore the whole family, enjoy a better night's sleep. With swaddles, blankets, pillow cases and fitted cot sheets, they have everything your baby needs to drift off to dreamland. Here Sumera talks to The Natural Parent Magazine about the inspiration behind her business, the challenges she has overcome along the way, and her hopes and dreams for the future.
The passion: What inspired you to set up your business?
Like many parents, I struggled to get my baby to sleep through the night. The impact of lack of sleep on our whole family was huge. We had moved to a new part of north London and our friends and families weren't nearby, so we didn't have a well-established support system in place. I felt pretty overwhelmed and thought there must be so many other new parents that feel the same way. When I looked into it, I found that new parents get on average 4hrs 44 minutes of sleep and over 88% say that lack of sleep is a cause of stress.
I discovered European flax linen which has so many natural properties that are proven to aid sleep such as the feeling of wellbeing that comes from its super softness, its ability to regulate body temperature, being hypoallergenic and kind on delicate baby skin, how its natural anti-bacterial quality keeps bedding fresher and it can take away perspiration to leave babies feeling more comfortable.
Similar to many other mums, I had to wait until my son, Omar, was a little older and in primary school before I could dedicate space and time to bringing Kiki & Cashew to life. The name is actually inspired by him: Kiki because we thought we were having a girl and Kiki was a name option and Cashew because that's what he reminded me of when I saw that tiny foetus at an early scan.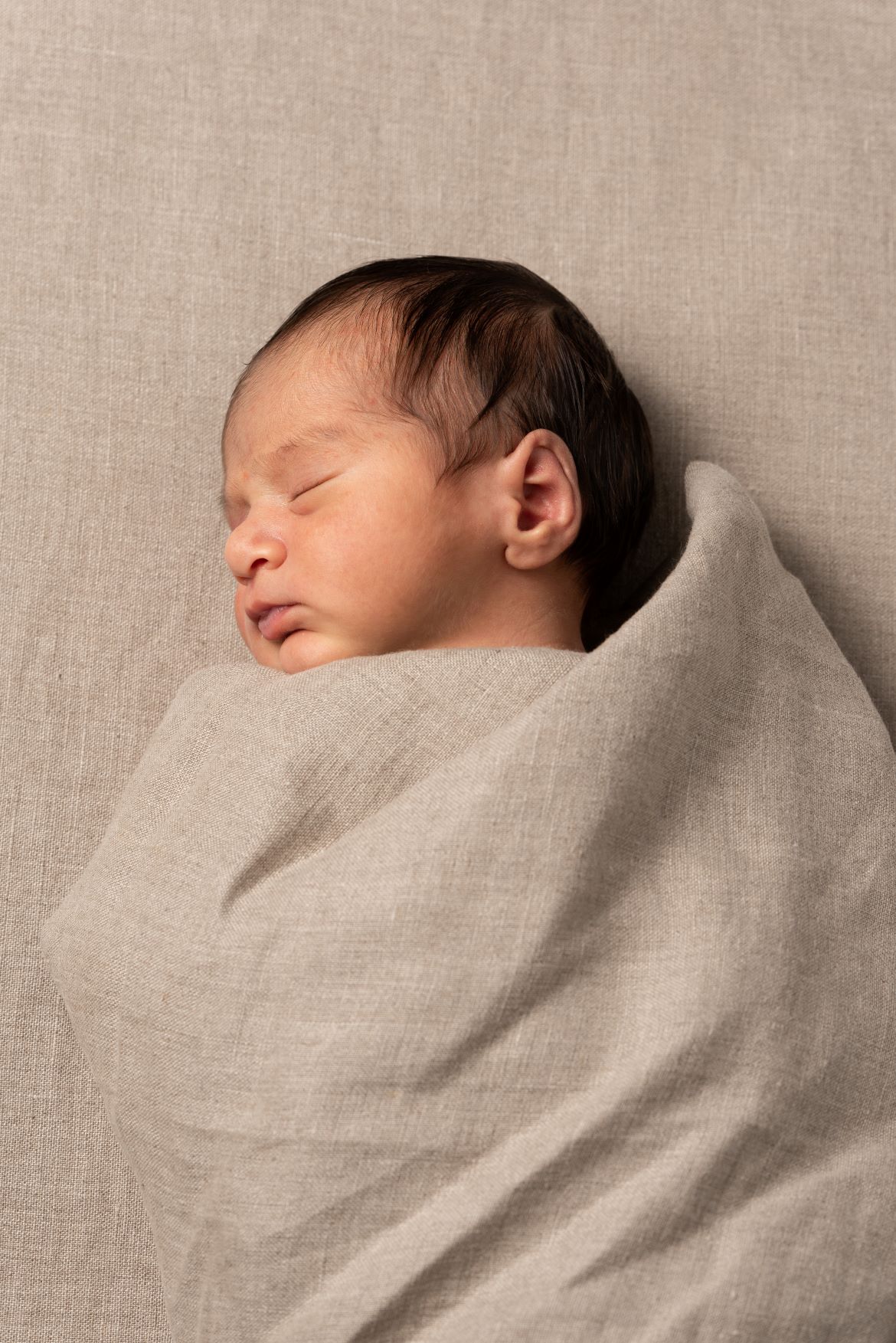 The launch: How did you start out in the beginning?
I'm still at the early stages of my business, having only launched a couple of months ago. It's certainly been a steep learning curve! It's taken over a year's worth of research and development to source the right fabrics and ensure that each piece is designed consciously. It is important to me that from the very outset Kiki & Cashew offers up a planet-friendly and sustainable alternative to parents in a market where traditionally the choices are limited. For example, our flax linen doesn't require anything more than rainwater to grow, compared to the 10,000 litres required to grow 1KG of cotton.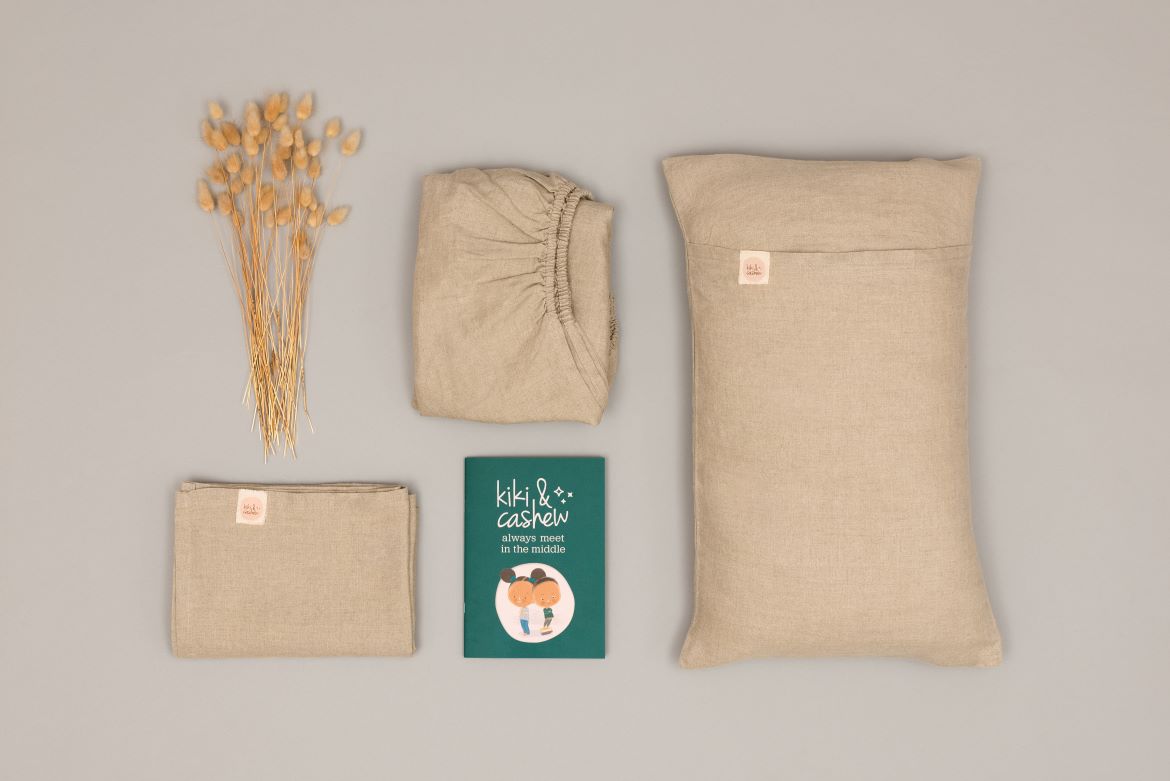 The innovation: What was the biggest breakthrough for you with your business?
I think the biggest breakthrough so far is that I have been able to bring my vision to life. I'm immensely proud of my inaugural collection. It brings me great joy to know that my products could be helping stressed out new parents sleep better because their baby is sleeping better. It was also a big moment when Kiki & Cashew was selected by British Vogue to showcase in this year's Christmas gift guide.
See next page for more…