Cassandra English delivers another dose of heart-melting newborn bliss.
New Zealand's leading newborn photographer has once again captured sibling magic – believed to be the first set of quadruplets in 25 years.
Cassandra English, of Hazel&Cass, made waves both nationally and internationally when her photography session of a set of redhead triplets went viral in August last year – with one video alone gaining 10 million views.
And, now, Cassandra is back to melt our hearts again, to give us a moment of zen and a little break from the hustle and bustle of life, while we enjoy watching a bundle of babies in their first photoshoot.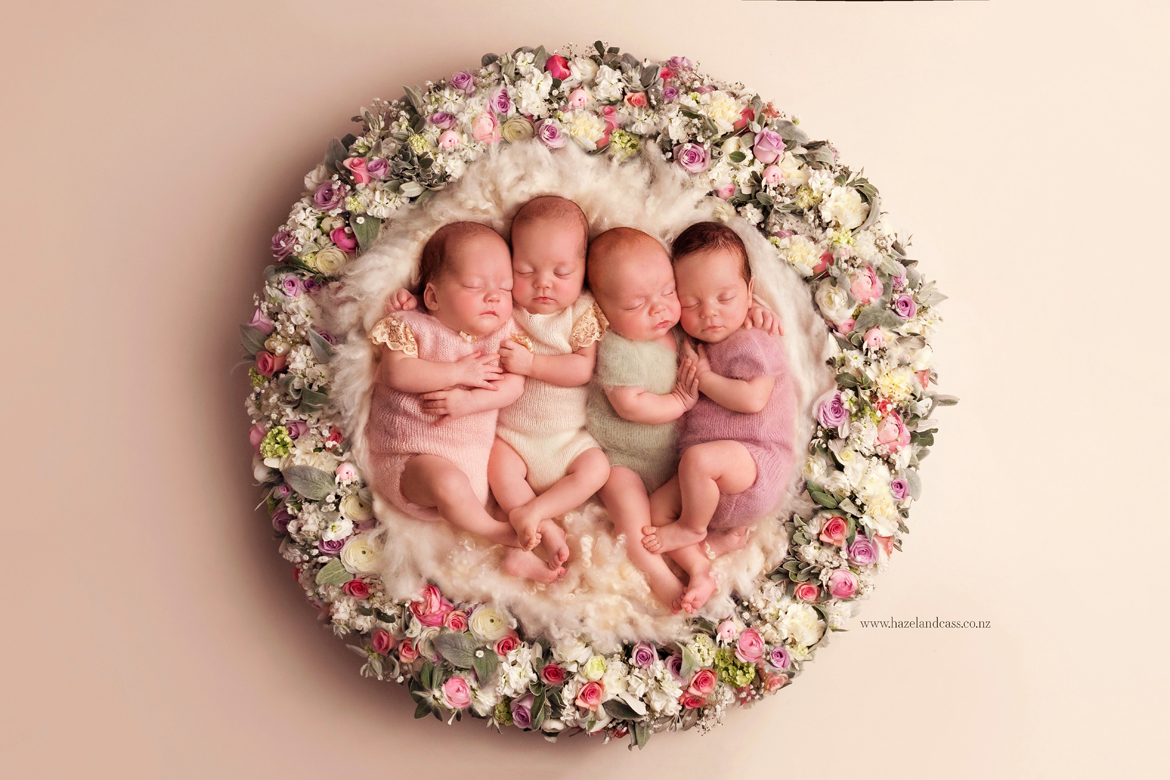 This time, Cassandra and her team have captured a sibling bond like no other, with 12-week-old Timaru quads – Quinn, Indie, Hudson and Molly, on what would have been their full-term due date.
"I've been dreaming up this session since I found out about Kendall carrying these four tiny miracles. The redhead triplets were a challenge, but four babies… challenge accepted! I'm still pinching myself, I feel completely honoured to have been entrusted to capture the new life of New Zealand's newest loves," Cassandra says.
The three girls and one boy were born at Christchurch Women's Hospital on the 15th August, at 28 weeks and four days, to parents Kendall and Joshua MacDonald, and big brother – three-year-old Brooklyn.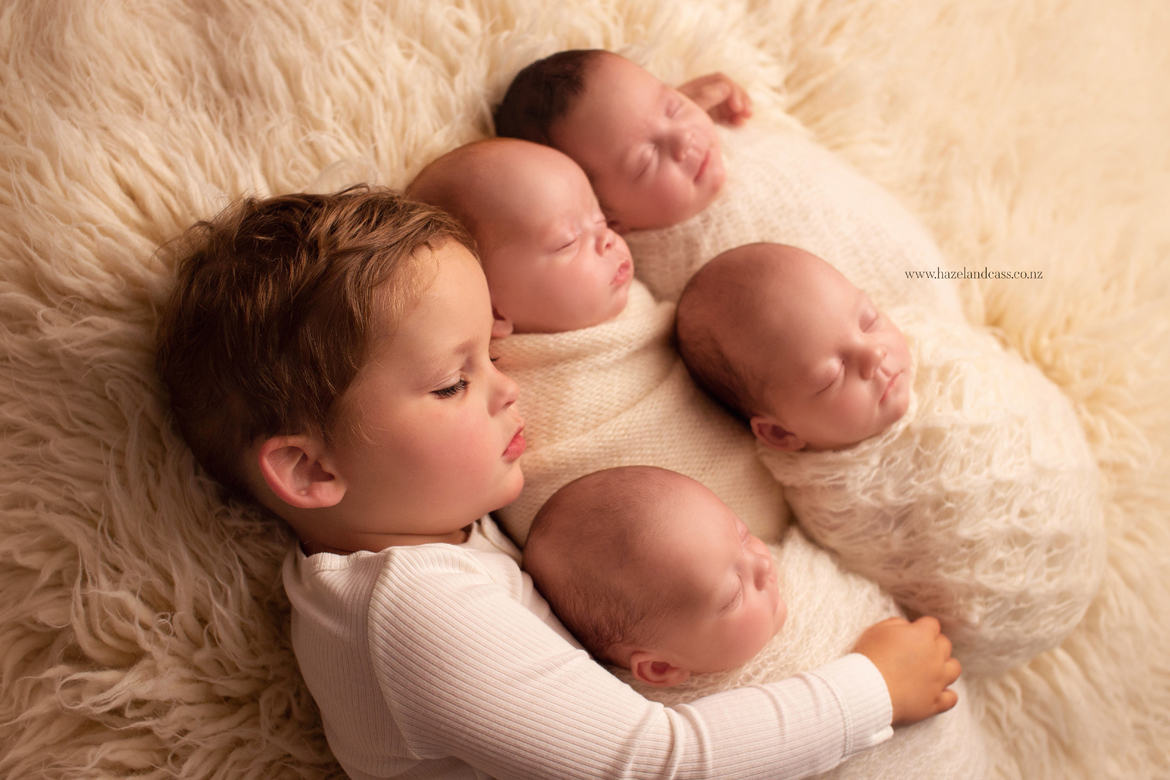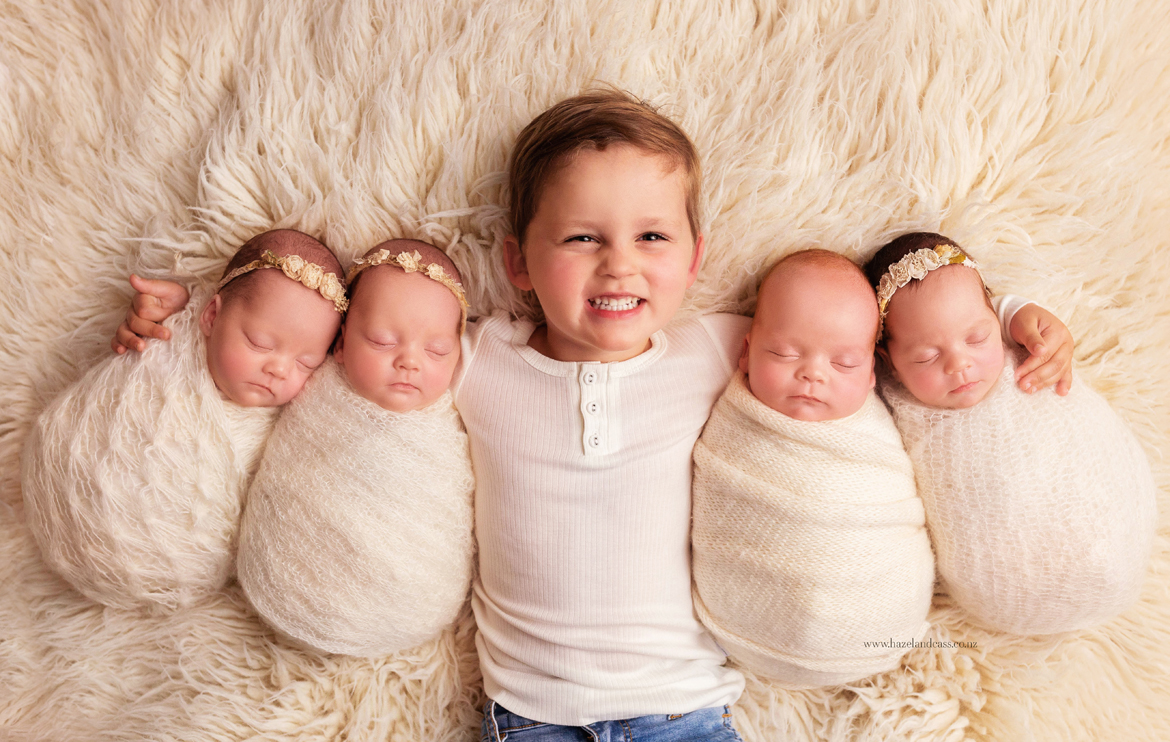 See next page for more…