Inspired by their love of art and clay, Megan and Matthew work alongside a small team of talented artisans to create handcrafted ceramic water purifiers and artistic collectables locally in Valla Beach, NSW. On a mission to nourish their community with access to pure drinking water, while celebrating the ancient craft of ceramic artistry, village life is at the centre of what they do and they believe the connections between individuals and a thriving community can be the source of happiness, health and security. Here Megan talks to The Natural Parent Magazine about the passion behind Village Pottery Company, how they balance work and family life, and their hopes and dreams for the future.
The passion: What inspired you to set up your business?
With our children growing up, we were looking for a change for the next phase of our lives. Matthew's boss from Southern Cross Pottery announced that he would be retiring from ceramics manufacturing. He planned to continue importing the filters and taps, and offered to support us to start our own ceramic water purifier business. Weighing up the risks and opportunities, we knew that we would regret passing this up even though we felt sick with fear of failure. It was exciting and we knew that it would fill our need for change, challenge, creativity and growing something new.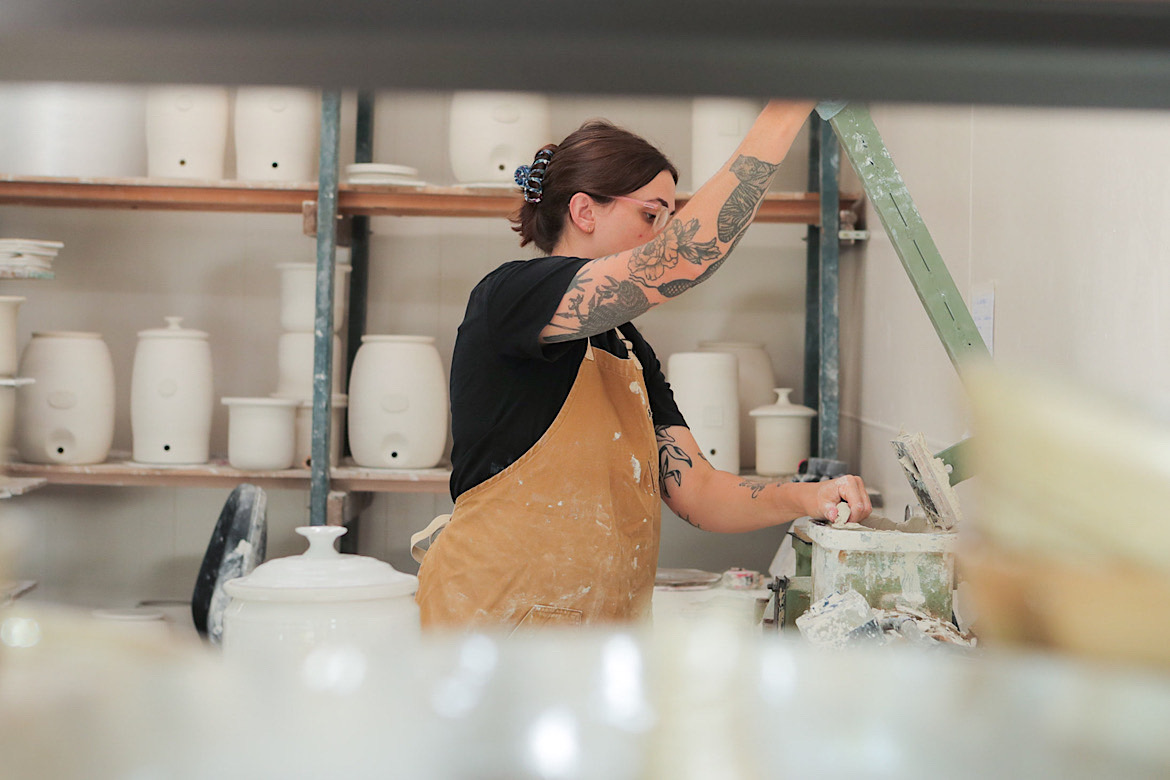 The launch: How did you start out in the beginning?
Like the start of any business, there is a mind-boggling amount of planning. For us, we had a schedule: as Southern Cross Pottery stopped one part of their production, we would take the pieces of equipment and install it in our new location. It was not an option to use the same location as Southern Cross Pottery, as their property was also residential and they were planning on selling it. It took a month to step by step prepare our site at Valla for the arrival and installation of the equipment from Southern Cross Pottery. The kilns were the last things to arrive by truck and crane. This process involved having gas fitters and other trades people working onsite in a way that was coordinated and scheduled. Within our first few months, it was mostly Matt and I working alone. Lou joined us part-time once Southern Cross Pottery stopped taking purifier orders, and they directed their website traffic and phone enquires to us.
The innovation: What was the biggest breakthrough for you with your business?
It's hard to say, there have been so many milestones within our first year and so many challenges. I would say that it would be Autumn this year, all over, we felt that in our business we weren't swimming against the tide anymore. Work is still busy and hard at times; however, the processes are smoother, we know how to handle most problems that arise. We had reached a point where we had built a strong skilled team and consistent successful firings.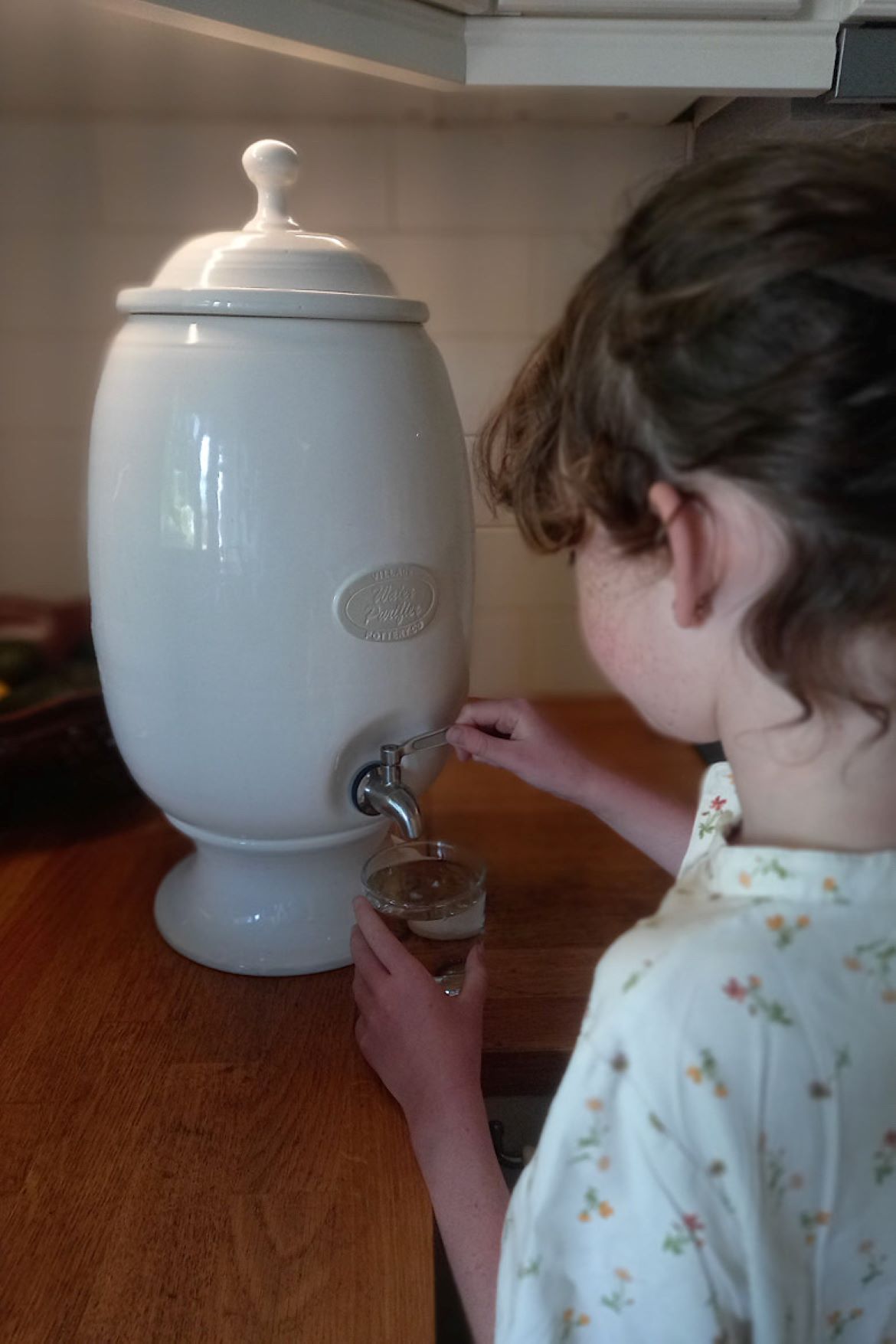 Yin and Yang: How do you balance work and family?
If the hours are long and crazy (which we know can happen with self-employment, especially in the first year), we bring our family to work. Our dog and chickens are at our workshop, and our friends and family come to visit us there. It's now our second year of business and we're in the position to set personal boundaries (within reason) – one of those being working no more than 8 hours a day. We pre-book annual family holidays and weekends away. It's important for us to stay healthy and connected with our family. Our 2 eldest children moved out of home last year, our youngest is 14 and transitioning into distance education, and much of my work is done from our home office with flexible hours so that I can support our daughter.
See next page for more…