Pizza and Parcels Should be Delivered But Babies Should Be Born!
In her bestselling book Happy Birthing Days: a midwife's secret to a joyful, safe and happy birth, Jutta Wohlrab, an international midwife with more than 35 years experience shares her 3-step method that has helped hundreds of women and couples to have more choice and a better birthing experience on their big day.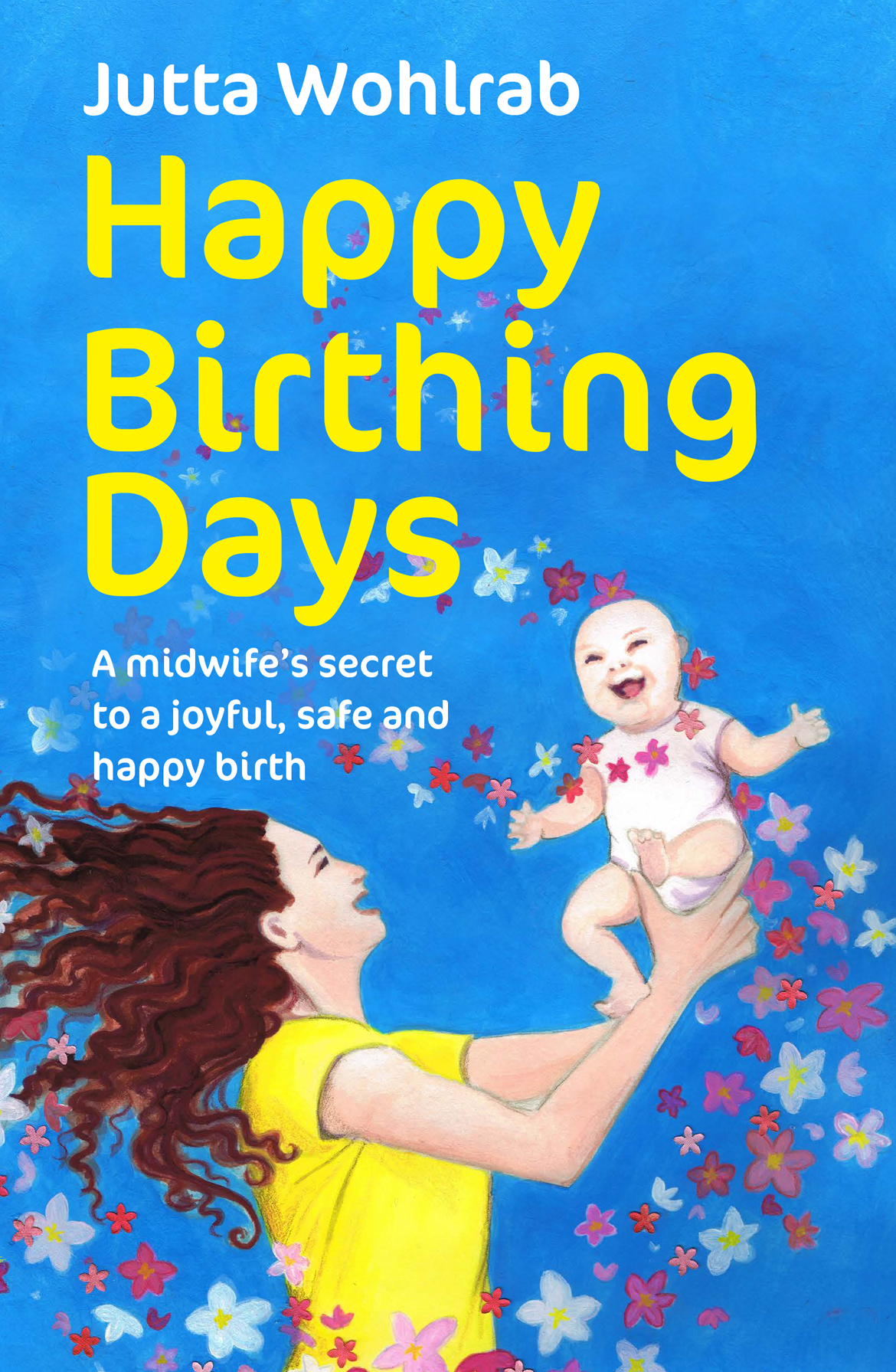 Combining positive birth stories with practical tips for body and mind, this book provides a guide that enables all pregnant women to prepare themselves in a positive way.
Jutta shares the best of her knowledge and experience from over 35 years of midwifery, and combines this with her deep knowledge of Neuro-Linguistic Programming (NLP) , Hypnosis and Yoga to give you:
More confidence in your body and skills.
Birth Breathing for deep relaxation and a better birth.
Offer effective hands-on tips and tricks for birth partners.
Create more choice for you, your partner and your baby.
Enable you to release unwanted fears and doubts.
Birth is a global matter and everyone deserves the best beginning in life. Let this book be your guide.
Testimonials include:
"This book is rich in tips that you find absolutely nowhere else. It's practical, easy to read and makes you look forward to giving birth rather being petrified of it – what an encouraging read, thanks Jutta!"
"After reading this book we learned so much on how to handle before and during the D-day. We feel much safer, excited and empowered for the arrival of our child. The book informed us very well about the necessary knowledge we need to know during the pregnancy and about our possibilities. We have a much more secure feeling for what will come next. Our foremost recommend for anybody about to give birth."
---
Jutta Wohlrab is an enthusiastic and inspiring midwife, trainer and international speaker with over 30 years' experience. She is based in Berlin and Australia and enjoys travelling and connecting with people all over the world. Her vision is that women all over the world can have joyful, safe and happy births.
For more information please visit https://juttawohlrab.com