It feels like one minute we're counting our baby's first smiles. Then the next, we're watching in awe as they take their first steps or speak their first words. Sadly, growing up is inevitable, so it helps to be prepared for all your baby's life stages with a nursery that's perfect for your little one, whatever their age.
We can get carried away with decorating a nursery in the lead-up to our baby's exciting arrival. But you'll get massive savings in the long run if you choose practical pieces that stand the test of time.
Plus, in the early years of childhood, there's little time for nursery makeovers every few years. Reduce the need for a costly overhaul with our tips to create a nursery that grows with your baby.
Trusted Australian brand, Amart Furniture knows what a significant investment a nursery can be. Its newest nursery furniture is designed to be adaptable, functional for years to come, and adorable all at the same time.
A Convertible Cot Is A Game-Changer
Sleep, when you have a baby, is on every parent's mind. To give your little ones the sweetest dreams, invest in a gorgeous cot that's also versatile.
There are many pluses to deciding on a baby cot over a bassinet. While a bassinet is only suitable for the first couple of months of a newborn's life, a top-quality cot can be adjusted to your growing baby. It delivers safe and comforting sleep for newborns and can be transformed into a bed for toddlers up to 3-4 years of age.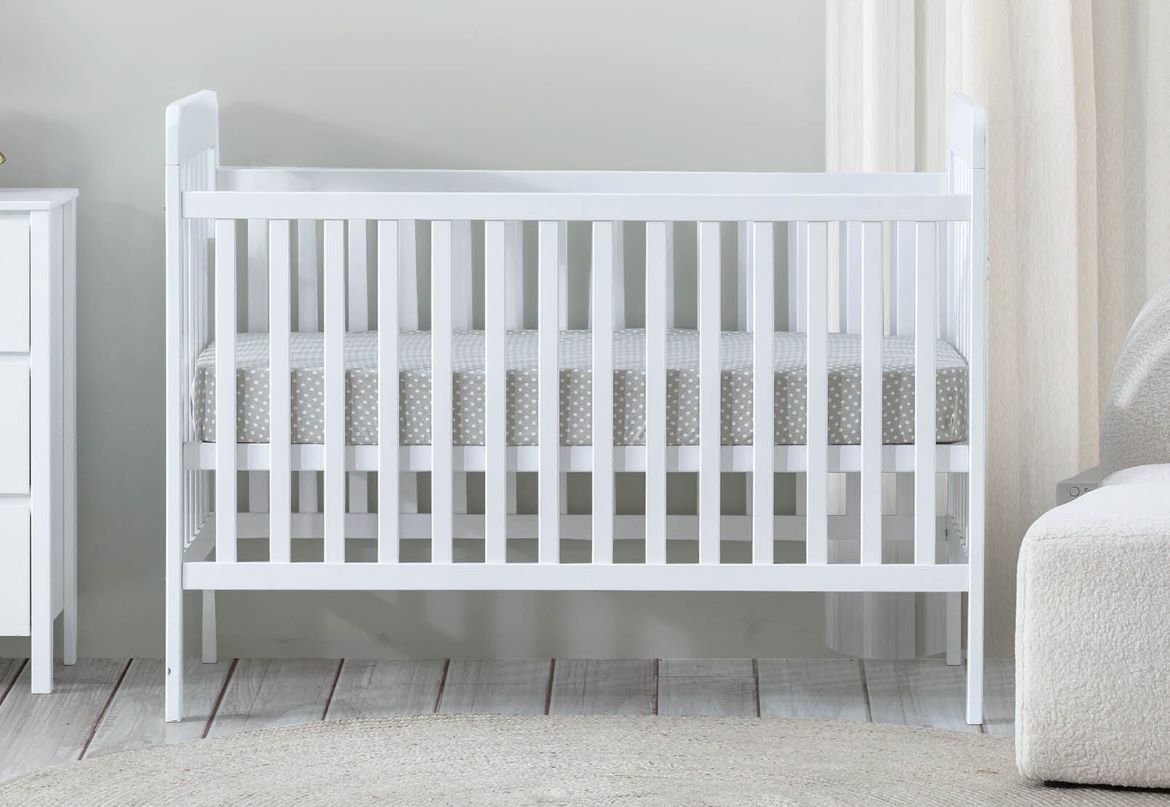 Amart's baby cots are crafted in fresh Scandi-inspired styles and will grow as your little one grows too. Their baby cots and mattresses comply with the Australian Safety Standards for maximum peace of mind.
See next page for more…