Too cute for words: a photography session of a set of newborn Christchurch triplets has been seen and adored by over four million people worldwide this past weekend. What makes these triplets even more special is their soft fuzz of red hair.
Christchurch photographer Cassandra English from Hazel&Cass took the photos when the redhead triplets were just 31 days old, and shared them with photographer colleagues and in New Zealand parents' groups and the feedback was instant.
This kind of session is a rare occurrence in New Zealand's newborn photography community, so once Cassandra knew these triplets were booked into her studio she wanted to document it. She organised videographer Emma Smart to take a video of Cassandra and her team working to show the magic behind this session.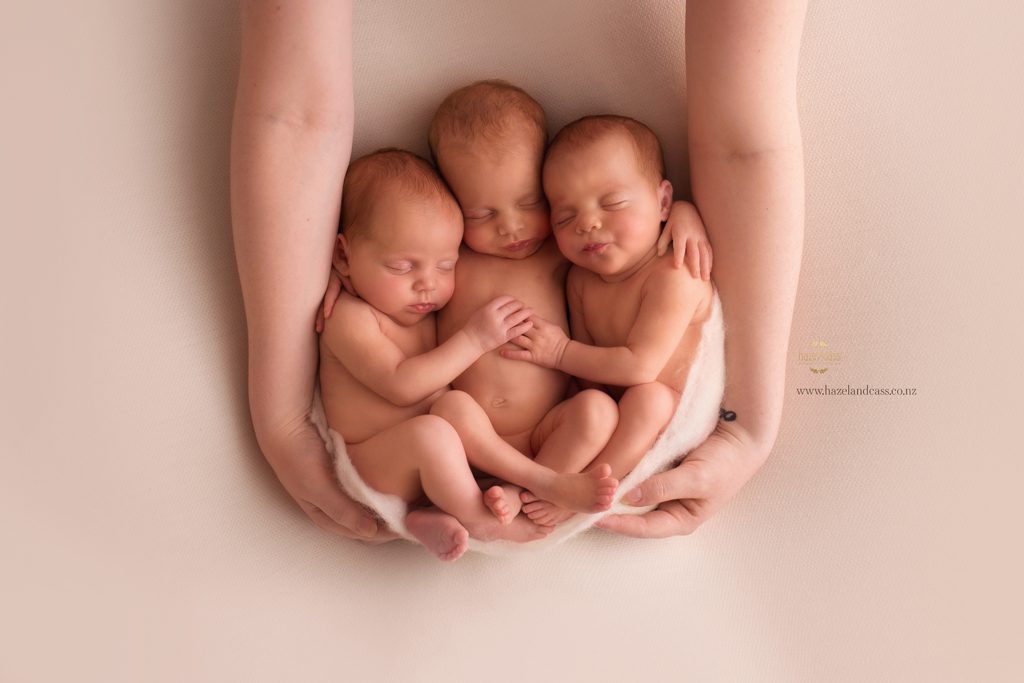 "I have never had a session get this much attention, but I am not surprised. The triplets were three stunning little redheads after all," Cassandra says.
Macy, Toby and Sadie, the first set of triplets born in Canterbury this year, were absolutely perfect throughout the shoot, and even their tiny wee smiles were captured in a moment of magic.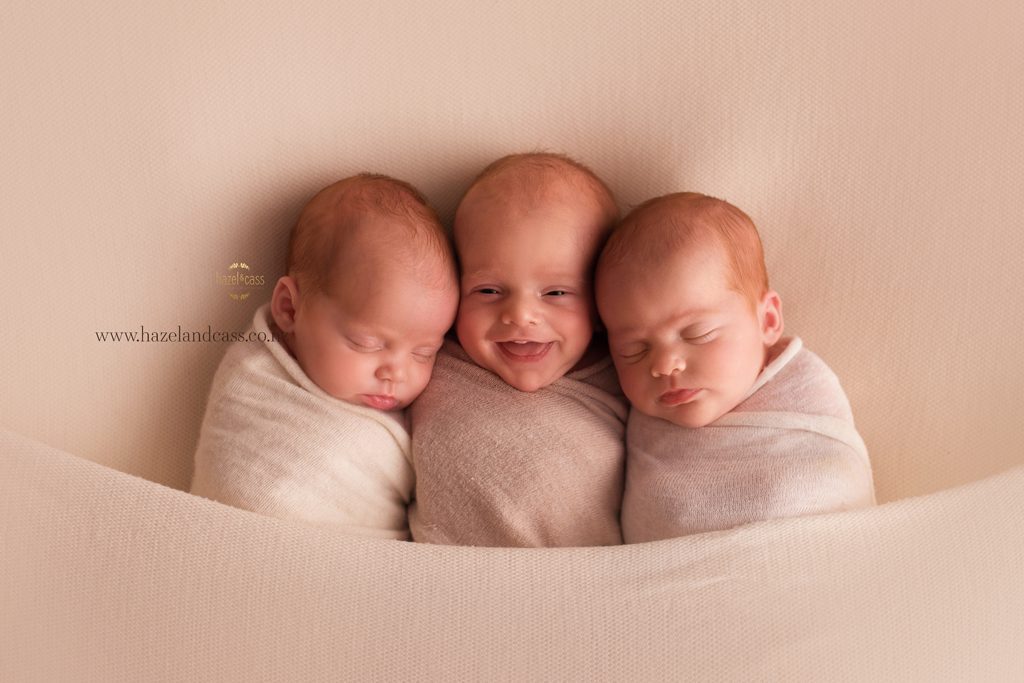 Newborn photography is not just about taking photos. It's about building the trust with the babies and having a gentle, very hands-on approach (which you can see in the video clip below).
Macy, Toby & Sadie from Hazel&Cass Photograhy on Vimeo.
See next page for more beautiful photos!