Rae Tissott is on a mission to make a positive change to the world through the creation of natural, handmade, sustainable, plastic-free products, with the hope of leaving behind a cleaner planet for future generations. After using Kawakawa leaves to treat swelling on her knee, she was amazed by the overnight results and set out to use it whenever she could. Feeling the need to create something from this natural, sustainable and renewable source, she started making soap and Kawakawa Kottage Krafts was born. Rae continues to add to her beautiful range, offering chemical-free skincare products that are gentle, effective and affordable. Here, she talks to The Natural Parent Magazine about the inspiration behind her business, the challenges she has faced along the way, and her hopes and dreams for the future.
The passion: What inspired you to set up your business?  
6 years ago, I returned to New Zealand after living in Australia for 40 years. My husband and I had been travelling in Nepal and Cambodia on cramped buses and several airflights later to NZ, I had severe swelling on one knee. I visited doctors and emergency rooms, but no one would acknowledge the swelling. My son came to me one day with a bunch of leaves and instructed me to score the back of them, crunch them up and apply them to my leg with a bandage overnight: this was KawaKawa.
OMG, the next morning the swelling had gone, and I could run and jump. I continued to seek out KawaKawa wherever I could find it and used it for many other things. Shortly after this, we looked at a new property to buy on the coast in Mokau. The ¼ acre property was absolutely covered in KawaKawa and along with other awesome attributes, e.g., a studio, Tui and the sound of the wild west coast ocean crashing nearby, I knew we had to buy this property. Not long after moving in, I felt the need to make something with this beautiful, sustainable and renewable resource. My daughter-in-law had been making soap and I thought I might try and make some KawaKawa soap, and the rest is history – soap-making is very addictive.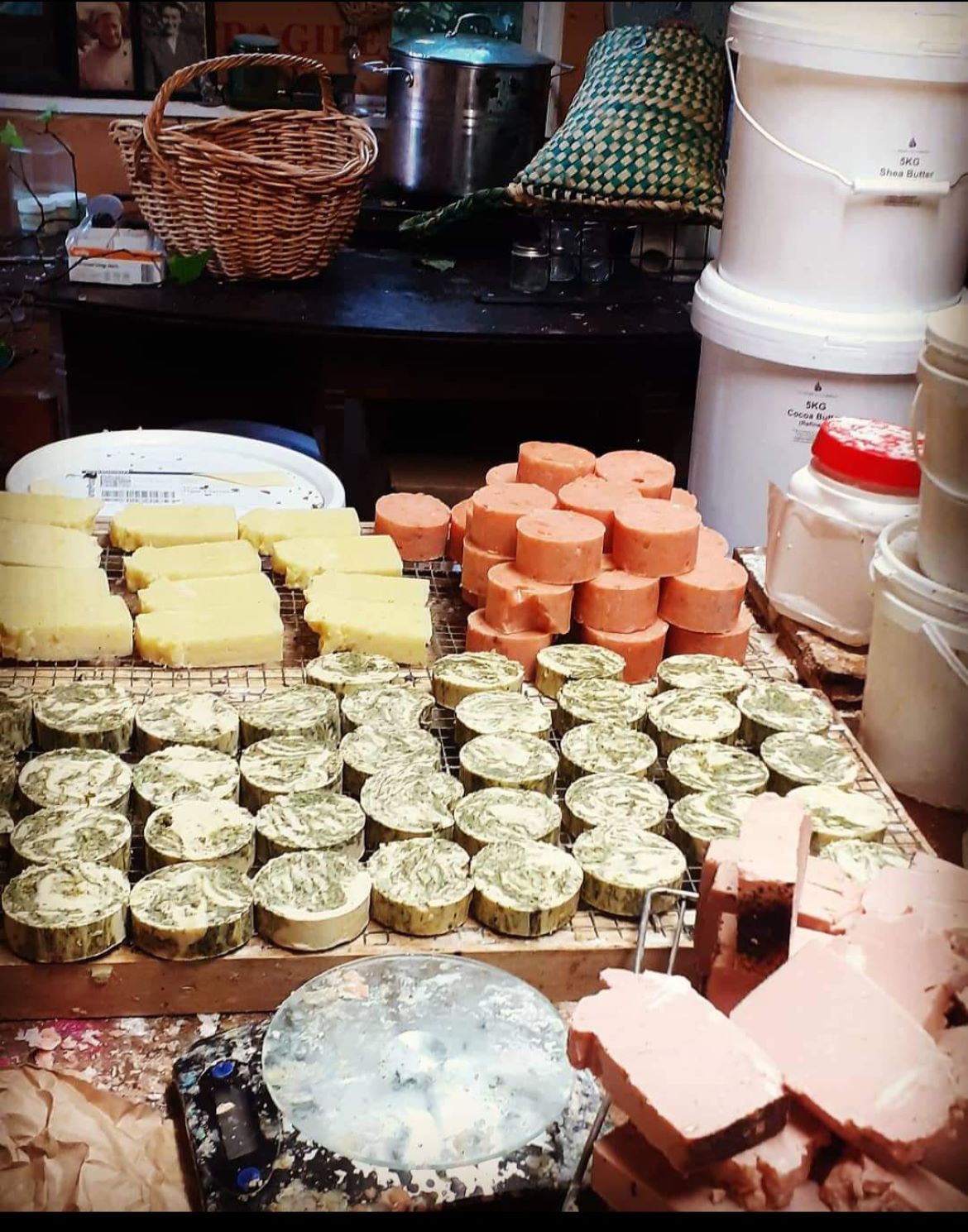 The launch: How did you start out in the beginning?
The soap-making continued, and everyone was being given soap and told to try this, try this. I realised the need for soap, shampoo and other skin care products to be made without using plastic. I moved onto making shampoo bars and handed them out to friends and family. I think I drove people mad, lol. Well, this is when Mokau Blue entered the scene, my first shampoo bar. One of my awesome friends, Jan, who was working at the museum, asked me if she could sell it for me. She said that visitors often wanted to buy something small from Mokau to take with them. Jan used Mokau Blue and loved it and she sold it to every silver-headed woman or man that walked in the door of that Museum.  
The innovation: What was the biggest breakthrough for you with your business?
It was apparent that my shampoo bars and soap were very saleable, so I increased my range slowly and attended my first market. I did not feel I fitted the scene; I did not enjoy it one bit and thought this is not for me. It turned out that it was not the right market to present my product. I was lucky enough to be steered towards an IT lady who was prepared to set up a Facebook page and a webpage for selling my products. I am so grateful to Lauren and her family, as Lauren still does this for me at no charge whilst raising her twin boys, working, and studying. Lauren and Richard believed in me, so I would have to say Lauren was my breakthrough. Through my Facebook page and website, I was able to reach so many more people and I found the right markets to reach my target audience.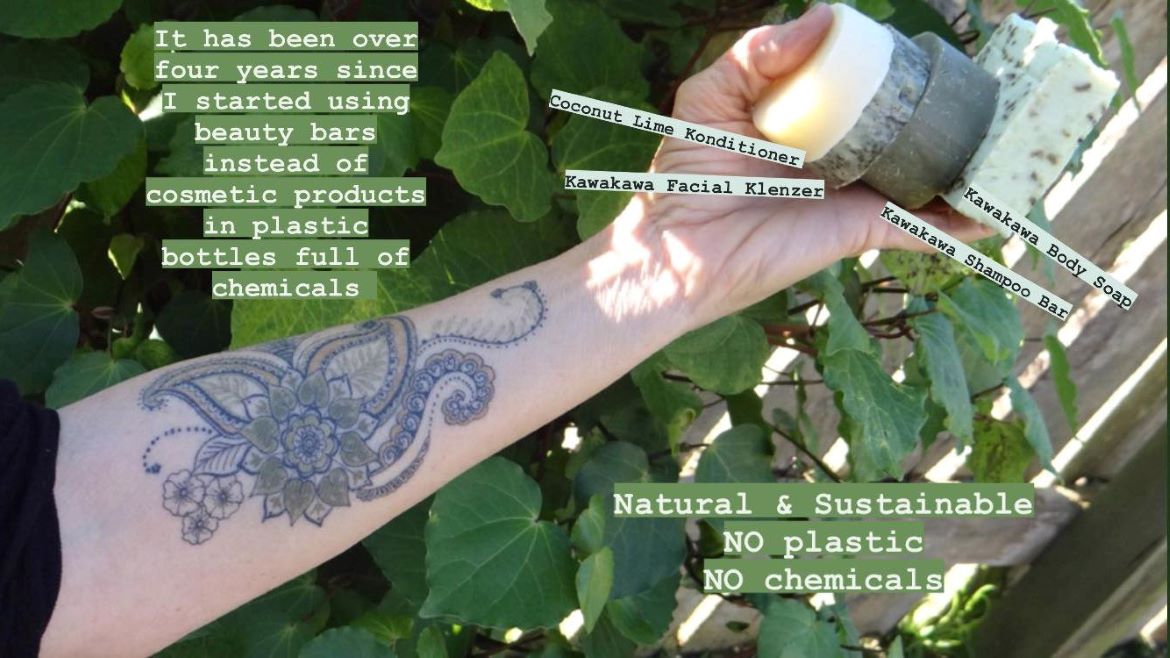 Yin and Yang: How do you balance work and family?
Ok, I am nearly 64 years old, so this is a time in my life that I am fortunate to not have to work for anyone else for most of my income. But having said that whilst growing my little business over the first 2 years, I worked more than full time as well. That was absolute hard work, but I was driven by the passion to get rid of plastic, and every shampoo bar I sold was a bonus on my journey to reaching this goal. Just my husband and I and our doggo were at home, but I was looking after my granddaughter every Monday so no production then lol. Yeah, at times I have been extremely busy, sometimes stressed – not too much though – but my love of what I do keeps me going. More recently, I have found balance and am also incredibly lucky to have my husband help me when he is available – he is such an asset. I attend Yoga twice a week and currently find myself very balanced and happy.  
See next page for more…