Chanelle McGibbon and her husband wanted to create a lifestyle for their family where they could both be more present in their children's day-to-day lives and work for themselves close to home. Having always been conscious of the world around them, they wanted to offer ethical choices to others to inspire and encourage a more sustainable lifestyle. At Awaken Holistic Lifestyle Store, they create and source products that are made with respect to Planet Earth, allowing you to shop consciously. They offer a range of items for you and your home, which have been specifically sourced to support your family mentally, physically and spiritually to create a balanced, harmonious life.
The passion: What inspired you to set up your business?
Our family has always lived in a more natural, earth conscious way and believe humanity needs to live more mindfully to maintain a sustainable Earth for our children and future generations. Our lives have become so fast paced and many traditional options or methods have been passed over in favour of cheaper or faster alternatives, at the expense of our people and our planet.
We wanted to create a space offering an intimate and sensory experience, where you can slow down a little and take a moment from your day to pick up the pieces and experience the products we offer, and to learn about the journey and story behind each item.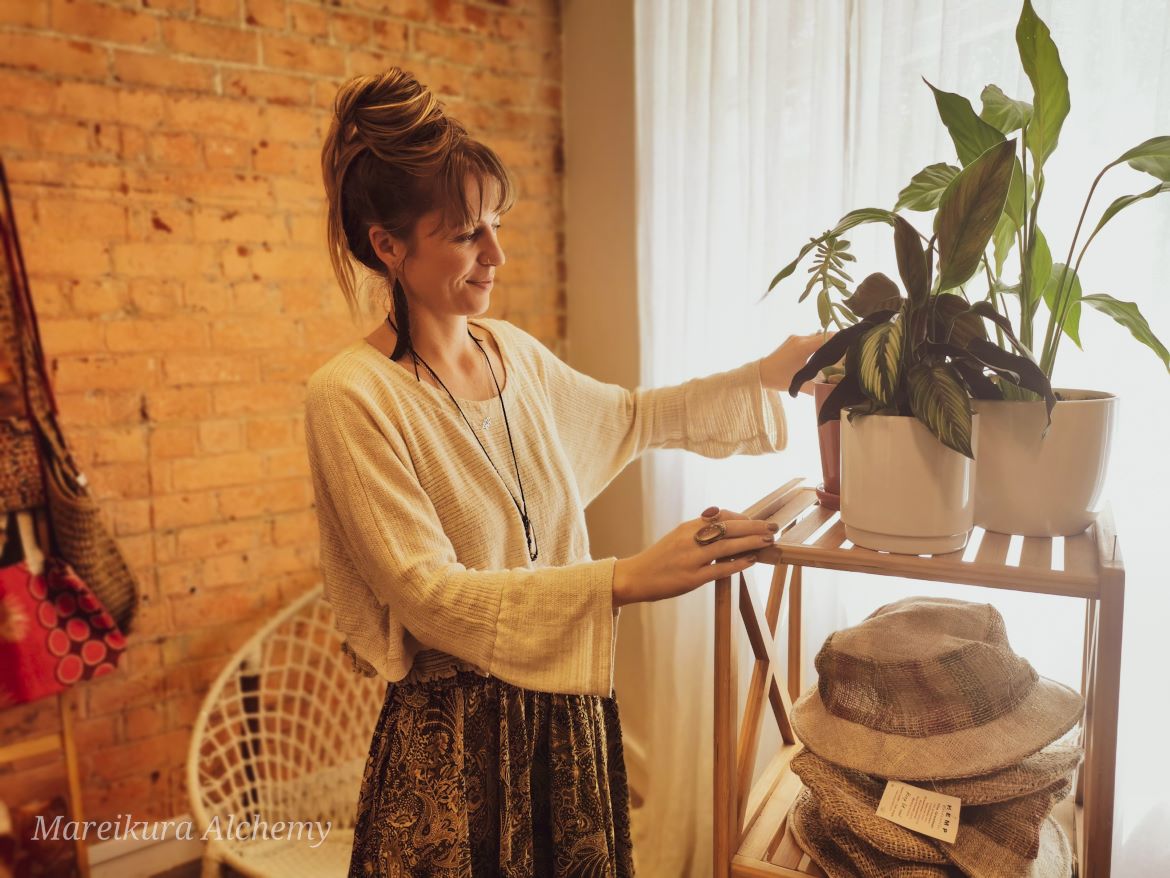 The launch: How did you start out in the beginning?
When our eldest two children were young, my husband was working and commuting long hours and we wanted to live a slower life in the present moment. Driving through town one day we spotted this little shop up for lease, and we thought…why not? The opening of Awaken Store was almost one year later than planned with building restrictions and delays, so it was important to keep myself motivated and emotions elevated throughout the wait. We opened at the end of October 2018 just in time for the festive season! 
The innovation: What was the biggest breakthrough for you with your business?
The current world events have made customers more mindful of who they're supporting when they shop, where and how their products are made. This awareness is a positive for us; it aligns completely with our values to ensure our items are sustainable and ethically made.
Personally, I have also loved connecting with like-minded others and creating new friendships, and I'm grateful for that part of the journey too.
See next page for more…