By Hannah Schenker
Sometimes you see some photos and you just get all warm and fuzzy looking at them. This stunning breastfeeding session by Trina Cary on Kawana Beach (on the Sunshine Coast of Australia) is chock full of beautiful mamas, baring all celebrating their own journeys through motherhood and breastfeeding.
Trina Cary is both a photographer and a doula so breastfeeding is very close to her own heart and honestly, she just freaking loves women! Though she doesn't have children of her own yet that's definitely something she would love to happen. She gathered together these 14 brave women, some friends and some strangers, and then the magic began to happen.
"Every time I get a group together I am floored by their ability to befriend and accept one another so freely," Trina says. "I just LOVE being a part of it. I literally could not stop smiling when one of them asked me if she could take her clothes off. Of course that was my plan all along but for them to instigate it made me SOOOO happy. #freethenipple baby!!!"
Encouraging one another, slowly they all became undressed and joined the group.
"One by one, two by two, they all peeled their clothes off and ran together, embracing and loving each other. I couldn't wipe the smile from my face. I just love it when strangers come together and support each other's journeys and bodies. The whole evening was oozing with empowerment, support and love."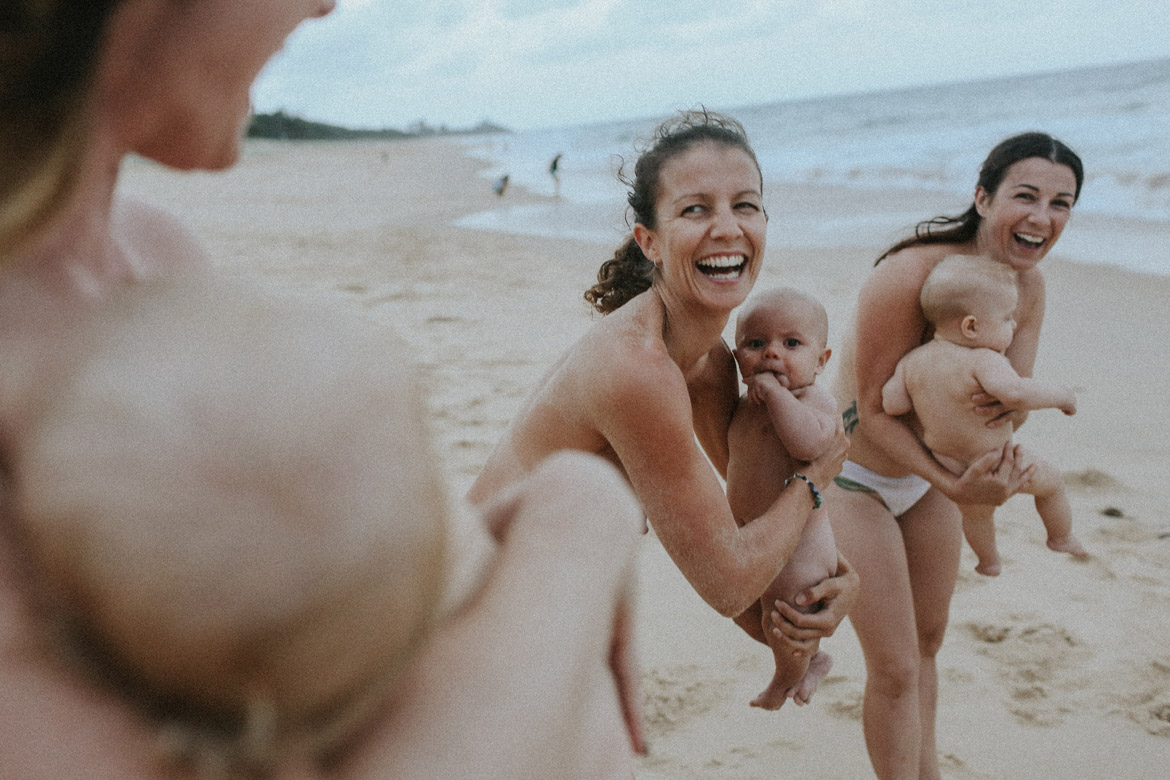 Funnily enough, the moon actually didn't cooperate and hid behind the clouds but there is no mistaking its subtle glow in these beautiful photographs. To look at them you would think these are all earth mamas who find motherhood the most natural and easy thing in the world. But these are real-life women who have had their own real-life struggles to get to where they are today.
"My breastfeeding journey was so incredibly hard at the start," says Chiara Cramer. Her son has a lip and cheek tie as well as food intolerances (meaning she had to cut foods from her own diet) and breastfeeding was so painful to begin with. "I would dread having to feed him, knowing that he wasn't able to get what he needed, efficiently, and the pain that it caused me. I sought a lot of help from other mums, a wonderful lactation consultant and our chiropractor. We've been feeding successfully for a whole year now, and I don't see us stopping anytime soon!"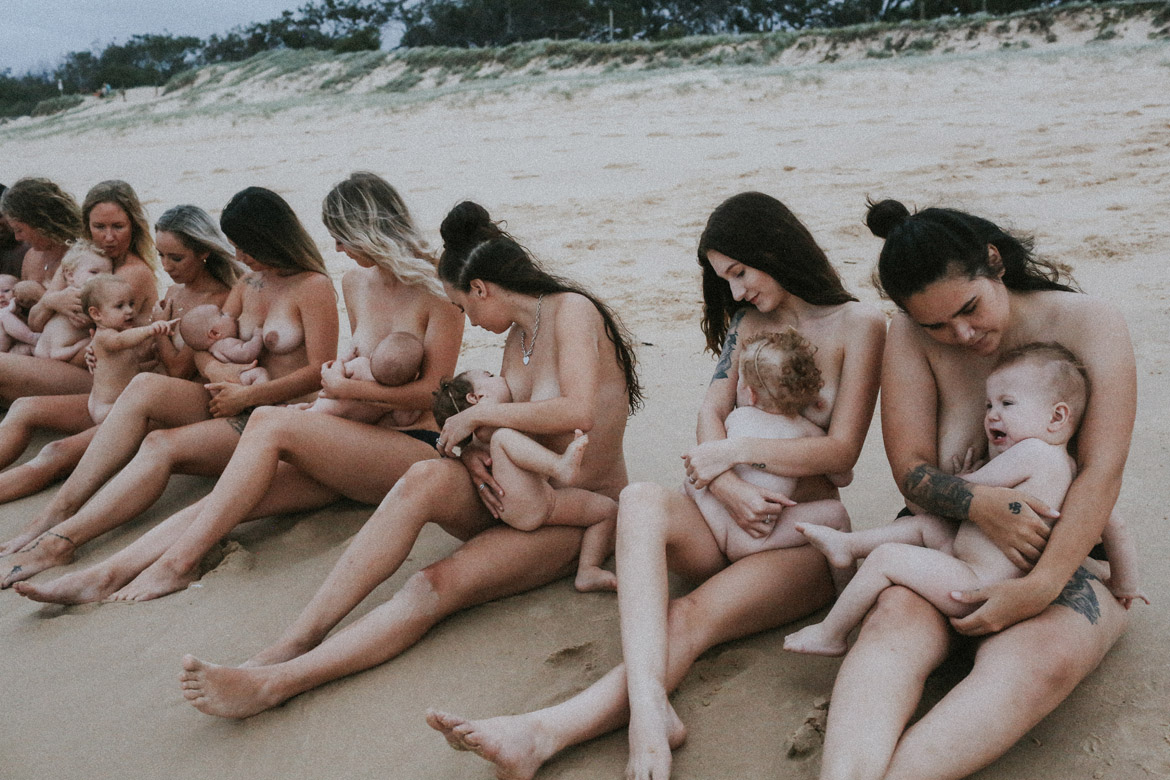 See next page for more beautiful photographs!