Using her knowledge of herbs and aromatherapy from her naturopathic studies, along with her background in the spa industry, Minque Airlea started Butterfly Botanicals to offer naturopathically formulated, natural skincare and wellness products. Made with the highest quality carrier oils, pure essential oils, organic botanicals and ethically sourced crystals, all of their products are proudly Australian made, 100% natural, vegan, chemical free, non toxic, cruelty free and sustainably produced and packaged. They are dedicated to providing beautiful, natural alternatives to mass-produced, chemical-filled products, with the intention of enhancing wellbeing while caring for the earth and animals. Here Minque talks to The Natural Parent Magazine about the inspiration behind her business, her passion for personal wellbeing and environment health, and her hopes and dreams for the future.
The passion: What inspired you to set up your business?
Growing up amidst the serene landscapes of country Victoria, my connection with nature from an early age led me to create lotions and potions from the treasures of the bush and my father's organic garden. Today, I use intentionally sourced plant-based oils, organic herbs, and flowers to craft luxurious natural products, designed to elevate self-care into a cherished ritual.
Butterfly Botanicals was born from a desire to offer genuinely natural, effective products that make women feel special. Our creations harness the healing power of nature, supporting both personal well-being and environmental health. Each product is a labour of love, crafted in small batches with quality vegan ingredients and lovingly packaged in eco-friendly glass bottles.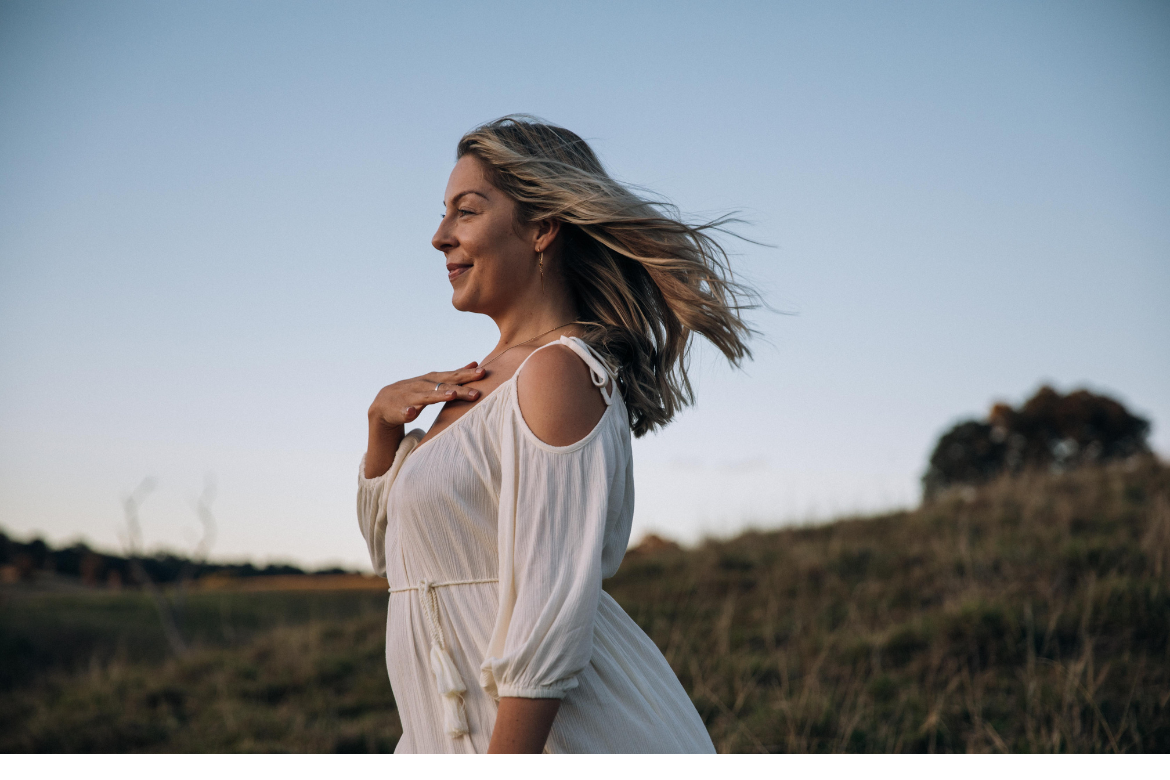 The launch: How did you start out in the beginning?
The journey began with the creation of our first product, the Organic Baby Butter, formulated from minimal, high-quality, clean, organic ingredients. Originally made for personal use, its popularity among friends and family revealed its potential to benefit many others.
Fuelled by curiosity and determination, I immersed myself in experimentation, research, and the art of crafting more products. Guided by my knowledge of herbs and aromatherapy from my naturopathic studies and a background in the spa industry, I began working with natural oils, ethically sourced crystals, and organic botanicals. The path of entrepreneurship has been a remarkable learning experience, shaping the growth and evolution of my brand.
The innovation: What was the biggest breakthrough for you with your business?
Experiencing the positive impact that my products have on people's lives has been the most incredible breakthrough for me. Hearing firsthand accounts from customers about how the baby butter healed their child's eczema, the baby oil cleared cradle cap, the hair oil stimulated hair regrowth, and the goddess oil helped them cultivate a beautiful self-care ritual fills me with an overwhelming sense of fulfilment. It reassures me that I am achieving my ultimate goal of enhancing the health and wellbeing of my valued customers.
I really enjoy engaging with customers and listening to their skin and health concerns, which not only allows me to help but also sparks ideas about what people truly want and need. It is through these meaningful conversations that I crafted our bestselling face oil and hair oil, products that were born out of genuine connections with the very people they were designed to serve.
The recent milestone of having our products stocked in innovative health stores and wellness centres is a testament to the growing impact and recognition of our brand. I am incredibly grateful for this opportunity as it means my creations are now accessible to a wider audience, allowing us to make a positive difference in the lives of even more individuals.
Yin and Yang: How do you balance work and family?
The key for me is staying connected to my intuition and following my heart's direction with dedication. With the recent arrival of my second baby, I've learned to release rigid expectations and embrace the beauty of surrendering to motherhood once again.
Maintaining a sense of ease and flow is crucial in both my family life and running my business. My products are all about self-care so giving myself the space to recharge and reflect helps me stay authentic to the brand's intention. Sometimes, this means postponing tasks until the next day or finding moments of creativity to brainstorm while simultaneously enjoying a flower bath while my family sleeps.
Balancing these aspects of my life is an ongoing journey, and it's essential to find comfort in the present while keeping my dreams alive for the future. It requires adaptability and self-compassion as I navigate the rewarding yet challenging path of being an entrepreneur and a wife and mother.
See next page for more…