With a focus on caring for our planet and the people on it, Nature's Sway uses sustainably-sourced natural materials to provide parents with beautiful, organic products that will make your baby's transition from womb to world as smooth as possible.
The passion: What inspired you to set up your business?
The kids. We spend a lot of time outside as a family, enjoying the amazing natural environments we are so lucky to have in New Zealand. The idea of these being under threat has always been a concern, and has seen us taking steps to reduce our footprint at home and in our private lives. But watching our babies start to enjoy nature on their own, has pushed us to take a step we have talked about for a long time – to prioritise our local industry  in New Zealand and our impact on the Earth in our professional lives as well. 
The Launch: How did you start out in the beginning?
Nature's Sway was created in 1993 by an innovative young kiwi mum, Kate, who wanted an alternative to a common baby bed for her baby's naps. Inspired by traditional cultures around the world, she made herself a hammock with a single suspension point, which she could hang in different areas around her home, or take to the beach or to work. Nature's Sway was born when someone saw the hammock and asked if she could make one for her baby.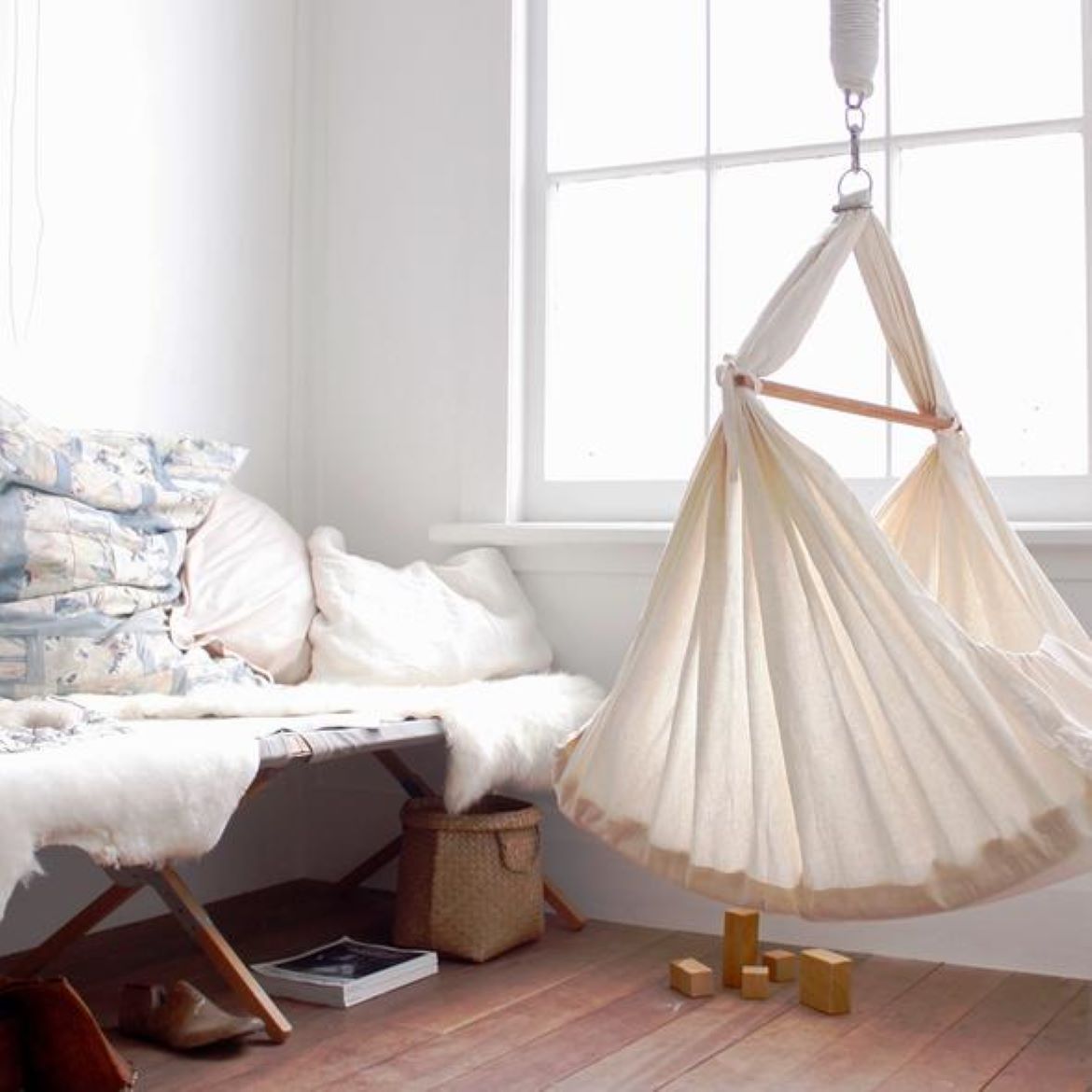 The Innovation: What was the biggest breakthrough for you with your business?
The popularity of Nature's Sway products in Scandinavia, Denmark in particular. The relationship that was built with our Danish customers was a very significant turning point for the business. Firstly because of Scandinavia's penchant for simple elegant furniture, natural materials and outstanding design, which helped galvanise our dedication to producing beautiful products, with the best materials New Zealand has to offer. Secondly, their strict quality standards and safety concerns helped to develop our products into ones that are always thoroughly tested and can be trusted by parents. 
See next page for more…