As their son EJ grew, so did Ethan and Shaina toys, décor and accessories business EJ's Toy Box. Their point of difference is them, as parents of one-year-old EJ, designing and making the toys in their new carpentry workshop they know children will enjoy.
The passion: What inspired you to set up your business?
Inspired by watching our son develop and explore, we started creating pieces to aid his learning through play. We want to build a beautiful collection of handcrafted toys for babies and toddlers of all ages and development stages.
Every day, we watch Errol (EJ) to develop new skills. We are continually thinking of products we can make to help him practice his newfound skills while still being fun and engaging.
Errol is now 12 months old, and his curiosity is at an all-time high. This has been an amazing inspiration for us, and you may see this come through in the toys we have planned for release in the coming months.
The Launch: How did you start out in the beginning?
I started out making play gym toys and selling them through Trademe when Errol was still very young. At first, it was just a bit of a hobby to help me use my brain while I was on maternity leave. I discovered Felt as an online selling platform for NZ handmade goods, and my sales started to grow. This was when it developed into a passion. When I started making enough sales, we designed our website and have continued to grow from there.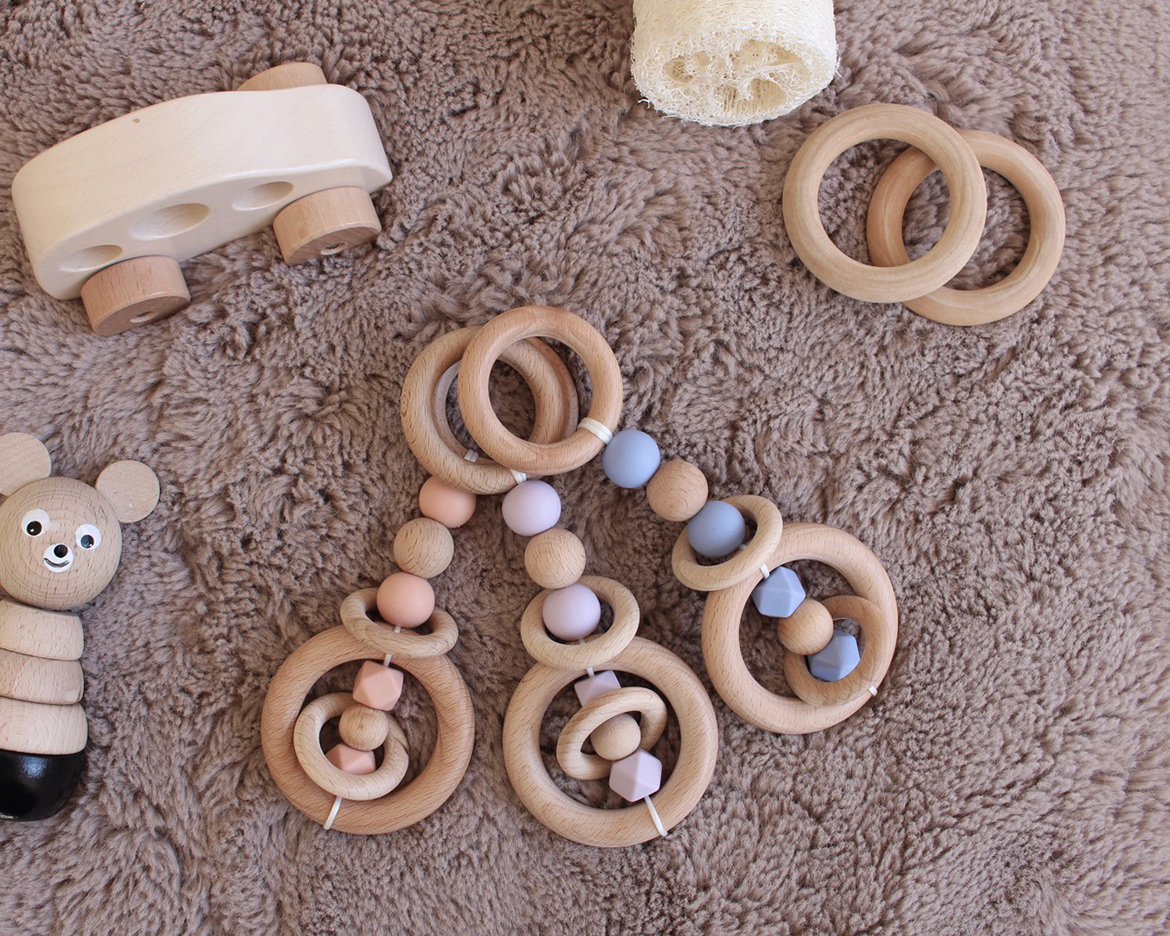 The innovation: What was the biggest breakthrough for you with your business?
There is quite a few fantastic small business in NZ that make teething toys for infants. We quickly realised that we needed to have a point of difference to be able to grow the business. This year, we have been busy setting up a workshop and designing a new range of toys, décor and accessories. Ethan is now on board, and he is in charge of all the carpentry.
Yin and Yang: How do you balance work and family?
Some days are still a struggle. Ethan works full time, and I have a part-time job, so any work on our business is squeezed in around family life. We are often getting work done after our son has gone to bed for the night and during nap times in the weekend.
See next page for more….