Step into the world of FM-ILY, where natural skincare meets family tradition, fostering trust, celebrating heritage, and cultivating genuine connections through the gift of caring for your skin. They are a mother/daughter-owned small business based in Turanganui a Kiwa, Aotearoa, handcrafting natural products catered specifically to sensitive skin. Their passion comes from a desire to inspire their family to engage with their dreams and prioritise their wellness, whilst providing them with products that address their unique skin needs. Here Analese and Monique talk to The Natural Parent Magazine about how they started out in the beginning, the pros and cons of running their own business, and their hopes and dreams for the future.
The passion: What inspired you to set up your business?
My mum and I were both teachers and each of us, for our own reasons, came out of teaching and decided to pursue a business that would set up a legacy of inspiration, love, and wellness for our whole family and other people's families.
We understand firsthand the challenges associated with sensitive skin issues, as they are prevalent among our own family members. This personal connection fuels our commitment to providing products that are not only effective but also gentle and safe for sensitive skin. We are dedicated to recognising that healthy skin is essential for overall wellbeing. Mum decided to study for a Diploma in Natural Skincare Formulation so that, through extensive research and development, we could formulate skincare products that cater specifically to sensitive skin.
Our brand and business have a genuine passion that centres around two crucial aspects: motivating our family members to chase their dreams and making their wellbeing a top priority. We firmly believe in inspiring our loved ones to pursue their aspirations, whether personal or professional, while also ensuring they maintain a healthy and balanced lifestyle. During 2022 and into 2023, we have inspired three of our family members to start their own businesses, of which we are extremely proud. This passion pushes us to provide unwavering support and empowerment to our family.
Ultimately, our passion for FM-ILY stems from our desire to inspire our family to engage with their dreams in business, prioritise their wellness, while also providing them with products that address their sensitive skin needs, which is why we named each of our products after family members.
The launch: How did you start out in the beginning?
We actually didn't do very well in the beginning.
Our journey in business began with invaluable support from Horouta Whanau Ora, who guided us in establishing the essential foundations of our business. While we initially lacked extensive knowledge of formulating, once Mum's knowledge increased, she was left feeling somewhat embarrassed about her earlier attempts at creating balms. Nevertheless, perseverance, fuelled by our commitment to excellence, has created products of which we are very proud.
Surprisingly, our initial efforts yielded positive results, which gave us the confidence to carry on.
Despite early setbacks, we embraced the challenge, holding on to resilience as our catchphrase and setting higher standards for our brand.
The innovation: What was the biggest breakthrough for you with your business?
Our most significant breakthrough came when we realised the importance of defining our roles and setting clear boundaries to avoid overlap. By establishing our respective lanes and targeting different areas of our business as strengths, we maximised our communication efforts and minimised frustrations, resulting in better outcomes for us. In our business, we have carefully thought about our roles and responsibilities to ensure efficiency and productivity. While we share a common goal and work collaboratively, we have intentionally created distinct areas of expertise to avoid overlapping. We found that this worked so much better for us. Before we figured this out, we were all over the place, getting in each other's way. Let me tell you there were many frustrations.
Analese excels in marketing and labelling, leveraging her creative flair and strategic thinking to develop impactful campaigns and captivating product designs. She keeps up with the latest trends, consumer preferences, and competitor analysis to ensure our brand stays relevant and appealing. She also communicates with customers and vendors who support our brand. Meanwhile, I focus on managing the financial aspects of our business, handling accounts, and overseeing the ordering of ingredients. Additionally, my recently learned area of expertise lies in formulating our products. I handcraft products based on formulations I have created and tested and also ensure that they align with our brand's values of being natural and sustainable.
By maintaining this clear division of labour, we maximise our individual strengths and streamline our operations. This allows us to excel in our respective areas while avoiding unnecessary duplication or confusion, resulting in a well-rounded and efficient business.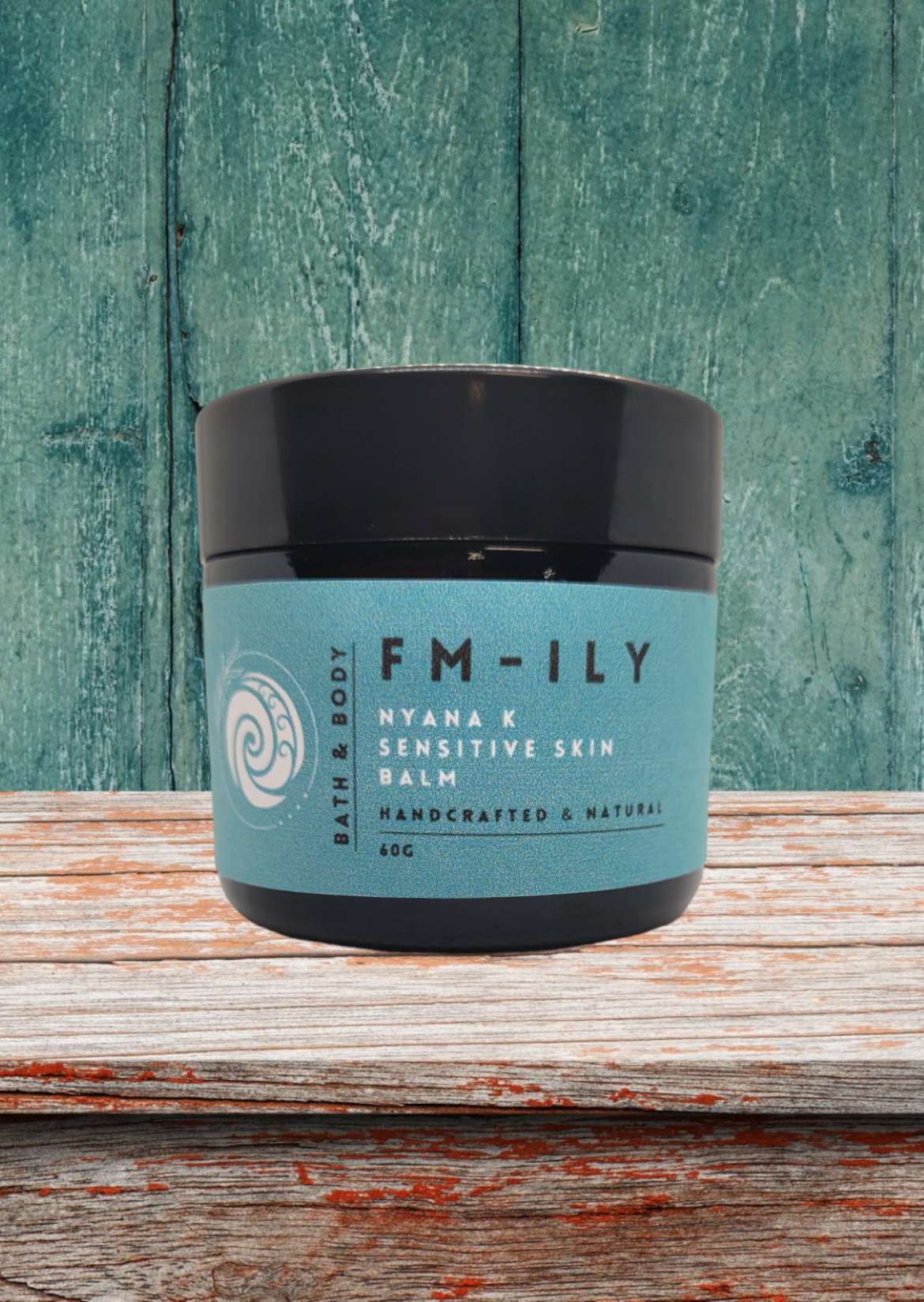 Yin and Yang: How do you balance work and family?
Analese – I am a dedicated mother of two children, Nyana, aged 16 years, and Te Aratia, aged 3 years. I value my role as a mum and a business owner, so my work-life balance is three days per week at Kohanga (which my 3-year-old son attends), a job that accommodates my family commitments. I dedicate two days per week to working with my mum on our business, specifically when my children are at school. This arrangement allows me to have a great work- life balance and fulfil my responsibilities as a mother and a wife while actively contributing to the growth and success of our business.
Monique – I recently took on the role of caregiver to TJ (Tahae Jordan), a six-month-old baby, so while I'm adjusting to the demands of parenthood (especially of one so young), two days per week works fine for me. I am so thankful for the flexibility of our business because TJ is so young. This arrangement allows me to fully embrace the role of mum to a baby, ensuring I can provide the care and attention TJ requires while still actively participating in our business ventures.
By adapting our work schedules to align with our family needs, both of us engage better with our work-life balance, enabling us to succeed in both our personal and professional lives.
See next page for more…