By Hannah Schenker
Who doesn't love a good Hairy Maclary book, child and adult alike? Lynley Dodd's Scarface Claw, Hold Tight! is the latest in the series to be released and as usual, it's a rollicking read full of action, hilarity and of course: rhymes!
The snappy rhythm makes this a fun book to read out loud, as poor old Scarface Claw gets himself in a bit of a pickle. Normally the one to do the terrorising, this time Scarface Claw is the one who is in for a fright.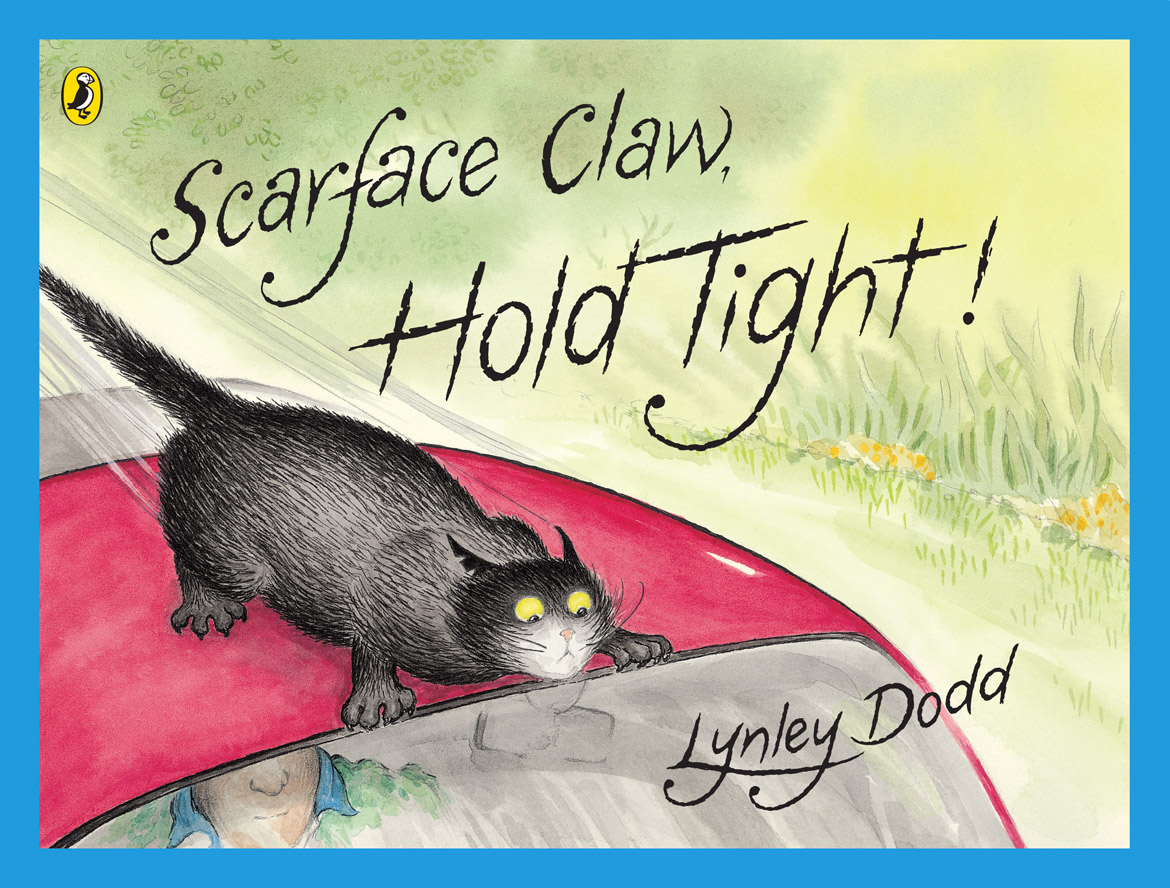 It's a peaceful morning and sleepyhead Scarface Claw is quietly snoozing in a nice patch of sun. Little does he know that he's chosen a rather troublesome napping spot: the roof of Tom's truck!
Suddenly,
there was a shudder and sway,
the whirr of an engine,
then off and away.
Down past the letterbox,
no time to stop,
went Tom in a hurry –
WITH SCARFACE
ON TOP!
Scarface Claw is zipped around town, hanging on by his claws, while Tom remains oblivious to his rooftop passenger. Everyone they pass sees what's happening and tries to get Tom's attention and rescue the terrified Scarface Claw. Will anyone be able to stop Tom before something terrible happens to Scarface Claw?
This tale is based on the true stories of cat owners who unwittingly drive off in their vehicles with their cats on the roof, told in Lynley Dodd's classic quick-paced rhymes that kids young and old will enjoy listening to, over and over again. The watercolour and ink illustrations wonderfully capture the adventure – our favourite being when Scarface Claw and Tom finally clap eyes on one another and the expressions on their faces.
Well worth putting in the Christmas stocking this year!
---
To buy a copy for your family, visit your local book seller.