As a busy mum of three, it was her children that inspired Tanya Harry to start up her business, The Parenting Garden. She knows only too well how hard it can be to find enough hours in the day to go out shopping and search for the right products for you and your family. Searching for products that are good quality but without the crazy price tag can be frustrating, overwhelming and time-consuming.
At The Parenting Garden, it is their mission to make your life that little bit easier when it comes to parenting, by providing you with innovative, practical and safe products for your family, taking the time to produce great quality, tried and tested parenting solutions. Being a parent is the most rewarding job in the world, so you can make the most of this precious time with your kids while The Parenting Garden does all the research for you.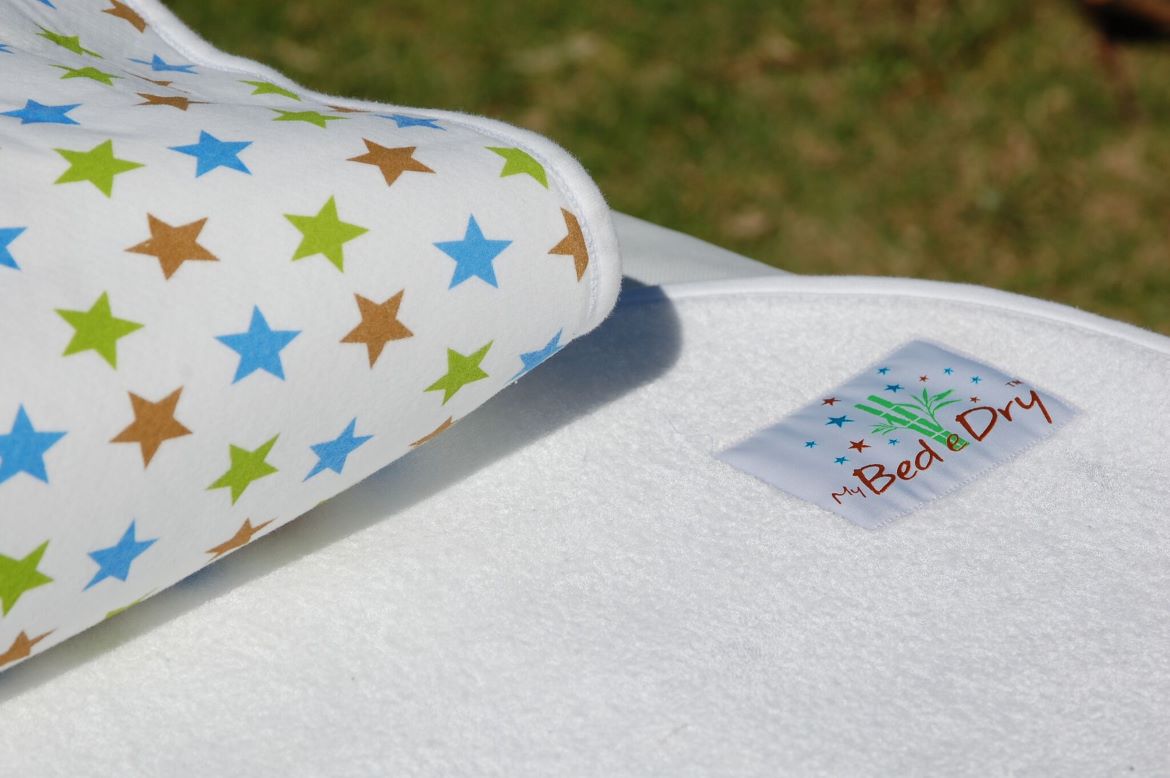 The toilet training stage of parenting can be particularly trying and stressful, but The Parenting Garden has created some awesome products to help you through these potentially tricky times. The My Bed e Dry Waterproof Bed Pad Set perfectly complements toilet training and is a no-fuss, quick-change solution to night time accidents. Being able to quickly change a wet bed during the night in under 10 seconds is an absolute saviour to many parents. It also eliminates the need to strip the bedsheets!
They can be purchased in sets (3 different size combinations) or separately, and are multiuse, eco-friendly and made of natural sustainable fabrics that are machine washable and quick to dry.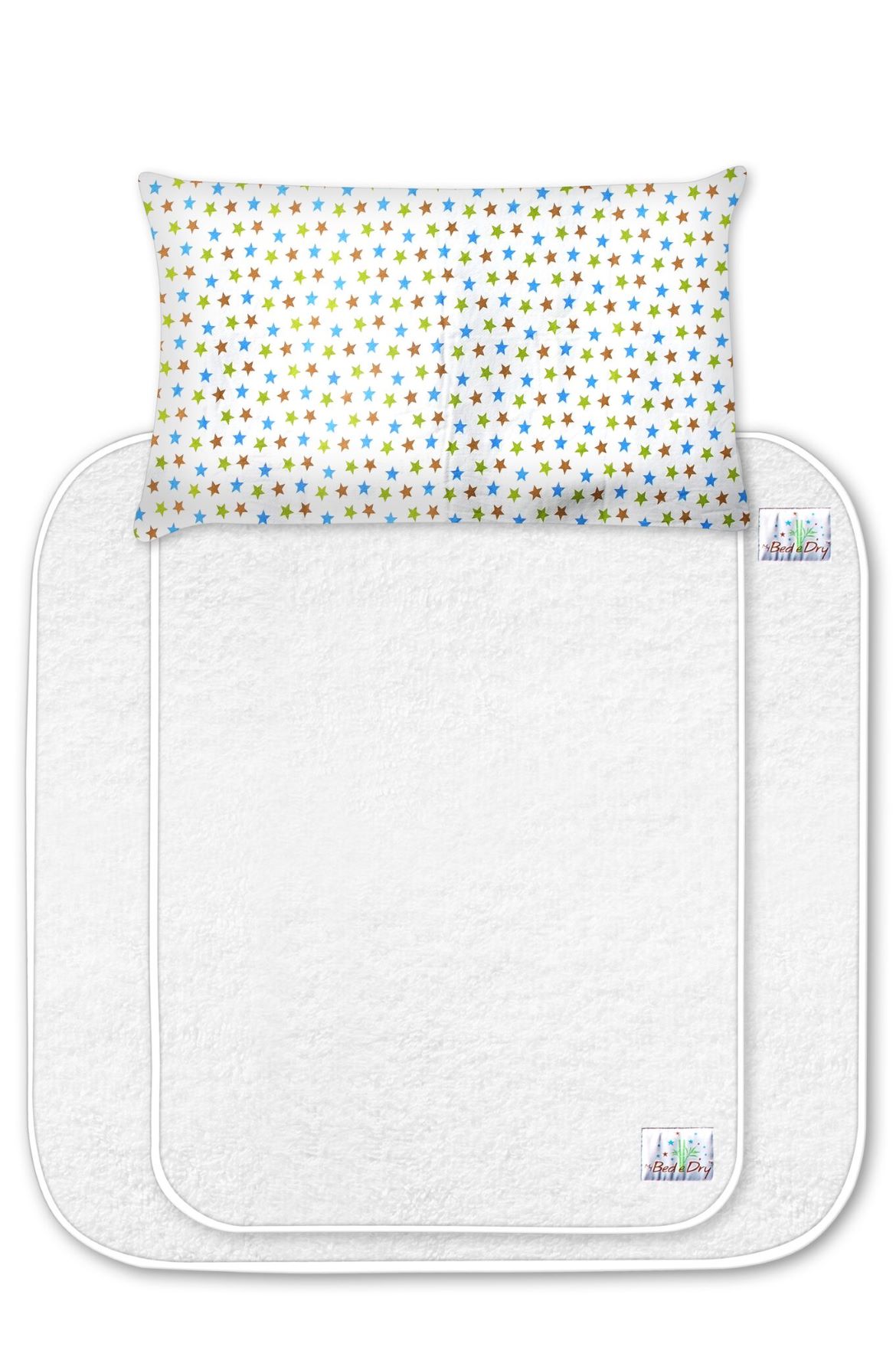 The My Bed e Dry is uniquely designed with two different sized bed pads and a pillowcase that work together to provide all-night protection. The innovative design means you will always have a spare bed pad beneath the pillow, saving you precious time during the night. They are suitable for use in both cots (single layer) and toddler beds.
As well as being innovative, comfortable and practical, the My Bed e Dry is made from natural, sustainable fabrics containing anti-bacterial, hypoallergenic, moisture-absorbing and odour-reducing properties.  
See next page for more…