We love all things chocolate, and we know you'll love this healthy twist on a classic! Head to Du Chocolat's Facebook page for more indulgent, guilt free chocolate treats.
Ingredients
Biscuit
Raspberry Chia Jam
'Marshmallow' filling
Chocolate Topping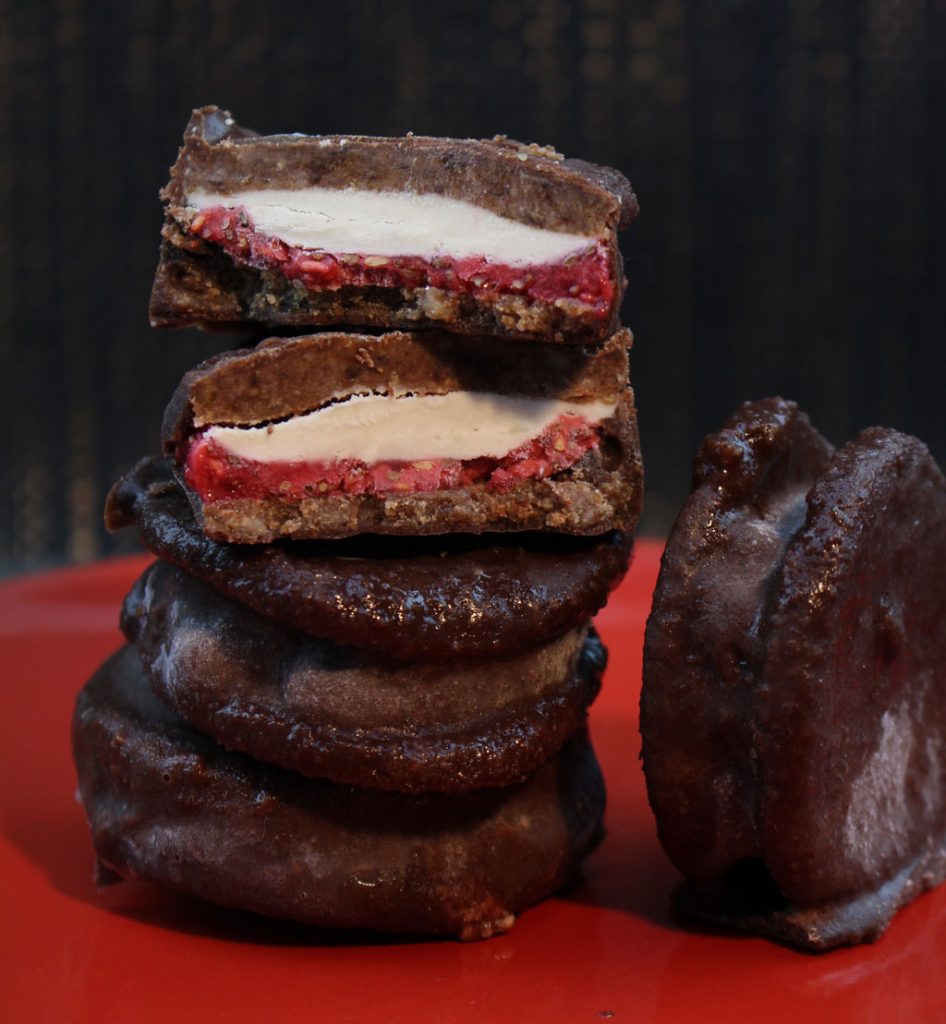 Directions:
First, make your raspberry chia jam. Mash raspberries with the back of a fork , then add chia seeds and Natvia and mix together well. Set aside.
For your biscuits, combine all ingredients in a food processor and blend, scraping down the sides when necessary. Turn out onto a bench and bring together with your hands.
Spray your surface lightly with oil and roll out dough to about ½ cm thick. Using a cookie cutter, cut out as many circles as you can (making sure you have an even number) and carefully transfer to a baking tray lined with baking paper. Place in freezer.
For the marshmallow filling, combine soaked cashews, chilled coconut cream and Natvia in a blender and blend until smooth. Add extra coconut cream, sparingly, until the desired consistency is achieved.
Spread a tbsp. and a half of the marshmallow filling onto one side of each biscuit, then return to the freezer.
Meanwhile, make your chocolate coating. Whisk together melted coconut oil and Du Chocolat until well combined.
Remove the biscuits from the freezer and dollop the raspberry chia jam on top of the marshmallow filling. Squeeze the biscuits together in pairs and place back in the freezer for 10 minutes.
Once they have frozen together, using your hands or forks, dip them into the chocolate coating and coat evenly. When the first layer has dried, dip them in again for an extra chocolate layer.
Place them back in the freezer until you're ready to serve them.