By Zainab Yate
Breastfeeding aversion and agitation is an intense, distressing phenomenon experienced by a mother during breastfeeding, which can occur at any time in a mother's breastfeeding journey. Poorly understood, it is a condition rarely discussed and which has only recently been explored and acknowledged.
The culture surrounding breastfeeding often exemplifies myths about motherhood and how maternal love is bound up with ideas of what makes a 'good mother'.
This can lead to women feeling silenced by the unexpected and upsetting experience of breastfeeding aversion, with little understanding of how or why it happens.
Breastfeeding advocate and research ethics expert Zainab Yate experienced aversion first hand with both her children. In a bid to find answers, she went on to conduct the first ever study looking at breastfeeding aversion and agitation, published in 2017. She now runs the only resource site for mothers and healthcare practitioners www.breastfeedingaversion.com with 2,300 unique visitors a day.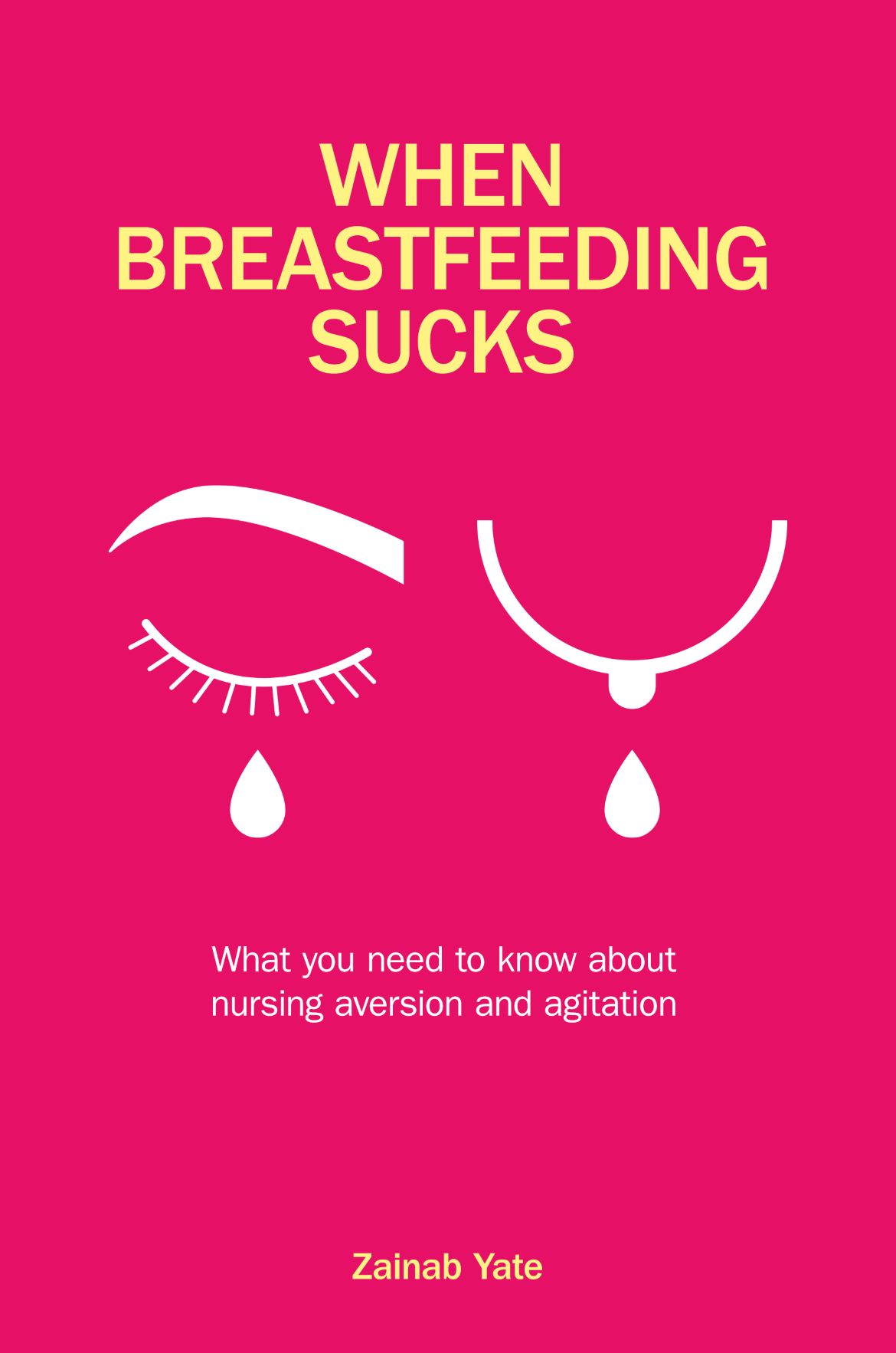 Now, in When Breastfeeding Sucks, the first and only book on this complex subject, Yate examines what we know about this debilitating aspect of infant feeding. Rigorously researched and carefully discussed, this groundbreaking book explores how and why breastfeeding can trigger particular negative emotions and intrusive thoughts, delves into issues of body autonomy and skinship and suggests helpful, practical strategies to manage it.
Published by Pinter & Martin, 3rd September 2020, paperback original £12.99. 
---
Zainab Yate BSc, MSc (Medical Ethics & Law, Imperial College) is an independent infant feeding researcher & campaigner. She is currently Vice Chair of the North London Research Ethics Committee, with the Health Research Authority in the UK (HRA).  She is founder of Infant Feeding Research Ethics, and a member of the King's College London Research Ethics, Governance Policy & Integrity Committee (KCL). She lives in Hertfordshire with her family. You can follow her on Facebook and Instagram.