Created by midwife and mum of two Carla, Madannah Original was first released in April 2017 as a skin remedy for nappy rash, dermatitis and dry skin. Carla's children suffered multiple allergies and she was unable to source a suitable product on the market for her daughter's skin. Using her knowledge in neonatal research and skin health 'Madannah' was specially formulated and is currently patent pending.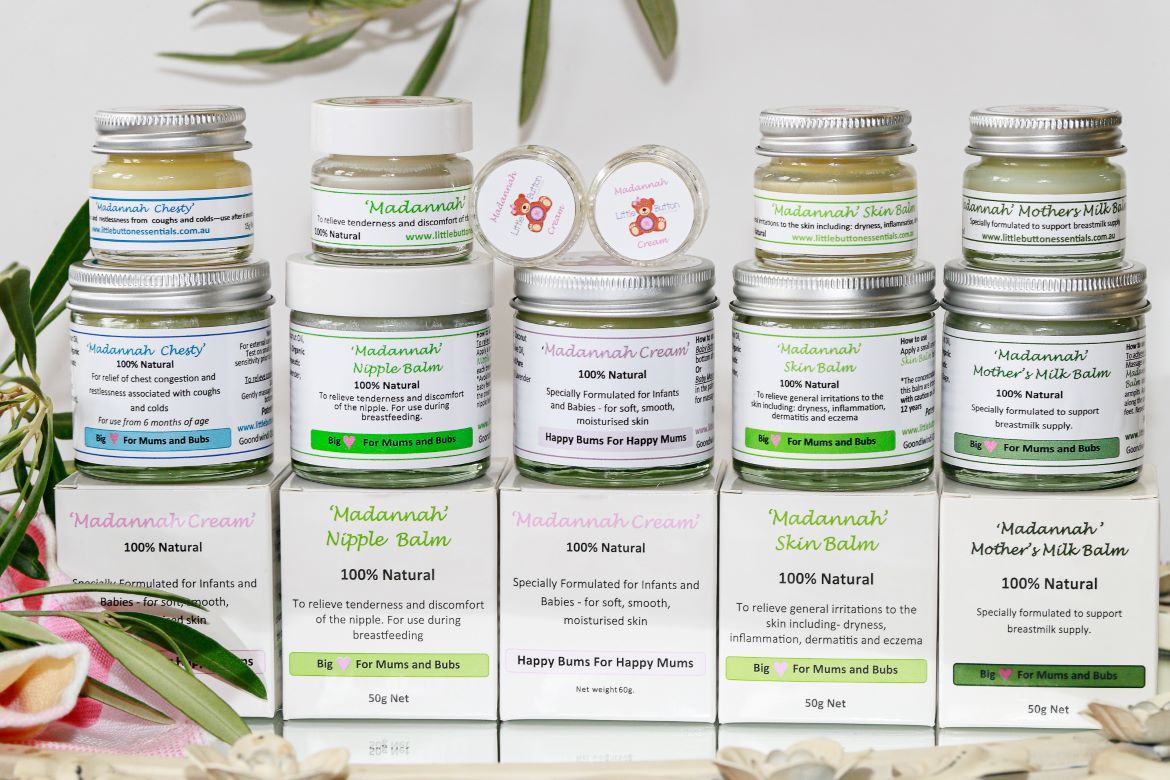 There are five uniquely handcrafted and handmade balms in the Madannah range, all of which are FREE FROM:  
Gluten  
Dairy 
Soy 
Eggs 
Yeast 
Nuts 
Artificial Preservatives, Colours or Fragrances.   
The low allergy 'Madannah Cream Range' provides an all-natural, effective alternative for multiple health conditions for the whole family. 
The Madannah® Range, by Little Button Essentials 
Madannah Original – Specially formulated for infants and babies, it leaves skin feeling, soft, smooth and moisturised. It is suitable for use as baby bottom cream and baby massage cream.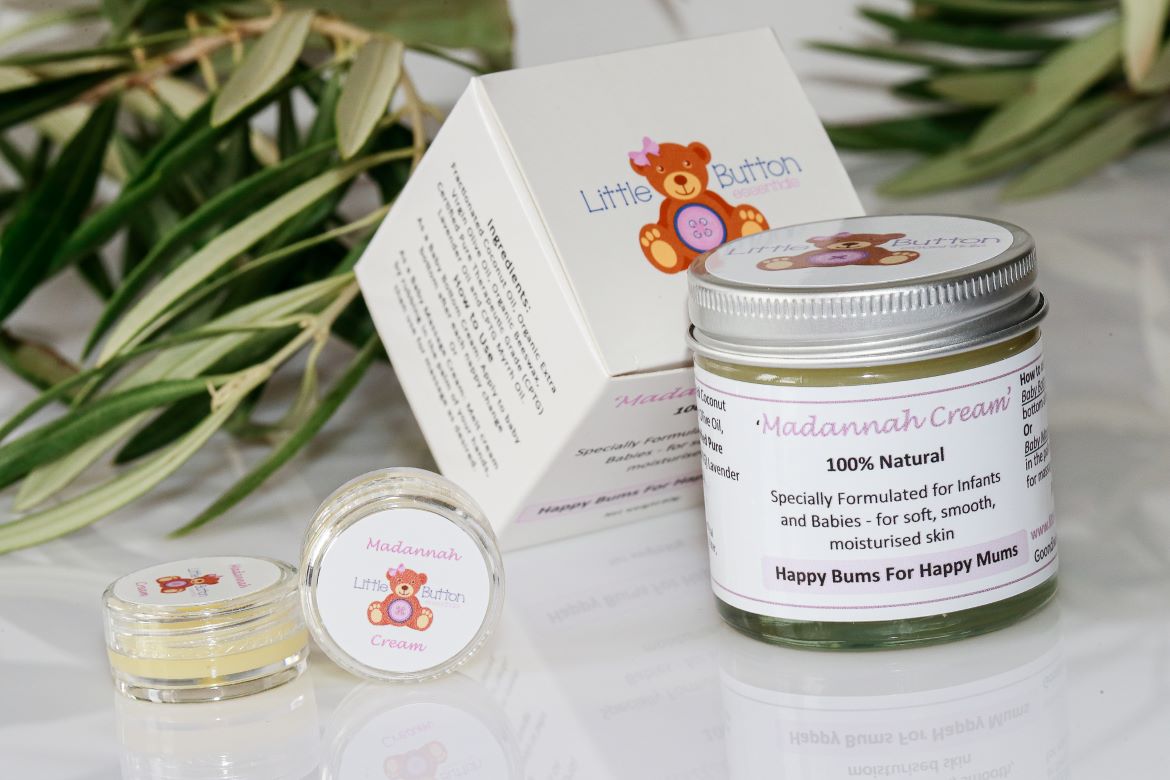 Madannah Skin Balm – Made from 100% natural ingredients, it relieves general irritations to the skin including dryness, inflammation, dermatitis and eczema.   
See next page for more…