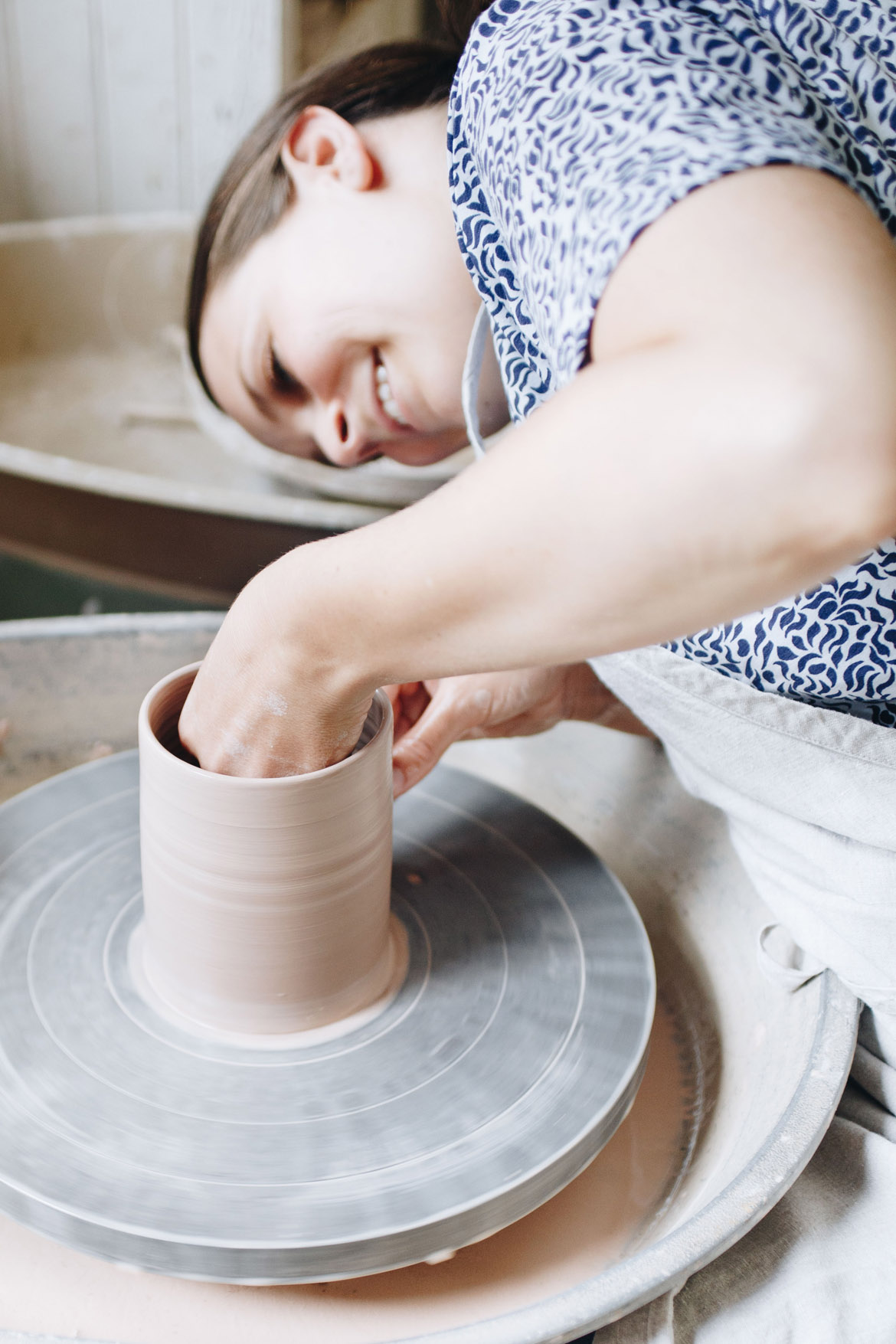 ALAS: Life so far with twin eight-month-old babies must be pretty wild! When you get a chance, how do you unwind and take care of yourself?
L L: Yes it is wild! To be honest, free time is pretty rare at the moment. This weekend, for the first time since the girls were born I went to the movies, I sat in the lounge with a wine and popcorn and it felt pretty great, I really enjoyed being alone and not talking to anyone. Going to the studio is a break for me too, even though it is work I feel calm as soon as I walk in there…and being able to indulge in being creative and getting in my flow on the wheel is very meditative. The girls are about to start daycare two days a week and I can't wait to spend some more time on myself and also in the studio listening to podcasts and audio books which I find a great way to take my mind off things and escape a little.
ALAS:  Can you recommend something that you think is generally underrated?
L L: Sleep!!!
---
Keen to get your hands on some organic and ethically made sleepwear? ALAS are offering our readers 15% off your next purchase, using the code NATURALPARENT.