This experience destroyed our world. We had created a family business that had an excellent reputation within the local community; It was a space people came to be nourished and enjoy good food and conversation. Our turnover had tripled in the three years that we have operated, and we were hands-on owners with our children being shop kids.
Once tragedy struck, I was now stuck trying to operate a 60 hour/week business (to maintain a cash flow to cover our two houses and business expenses) look after a sick husband and balance the needs of my children. It was a harsh reality to face. Chasing our dream relentlessly for four years, and not taking time to relax, had taken its ultimate toll, my husband's health.
In the end, we lost everything. My husband's health, my children lost their father, our business, our house, our integrity and dignity as we learnt some hard lessons about human nature.
The experience has changed our lives to focus more on appreciating the simpler things in life. Facing a life and death situation makes you realise what matters – Family. Your health is invaluable.
For better or worse: What are the pros and cons of running your own business?
One of the most obvious advantages of running your own business is that you get to be your own boss. It allows you to have full creative control on the branding, product line, marketing and message that you are sharing with the world.
It can have a powerful impact on the world if all the elements are prepared and implemented correctly. Having spent 30 years running businesses, I would highly recommend investing time and energy in the early stages to establish a business plan. This forms the foundations for mapping out the milestones as your organisation grows.
Another benefit is that as the owner, you can control the culture of the business. I have worked in so many purely toxic places. Owners often take shortcuts to help improve the bottom line once they have had a small taste of success. Creating the perfect balance is the key.
In regards to food, that can be a ticking time bomb. Staff are paid low wages, tips are often taken by the house, no breaks provided, maintenance issues ignored, and the staff workload insanely intense. Creating a thriving workplace culture can change the whole dynamic of working. Productivity and motivation levels improve if a worker's basic needs are met with regular breaks, a fair pay rate, holidays given as reasonably requested and a simple sign of gratitude with a thankyou.
The common mistake many people make is that they turn their passion into a business but don't put the business structures in place to make it viable. A pipedream instead becomes a nightmare, as they realise all the work and effort required. If robust business systems aren't in place, effectively you end up just being self-employed in your own business; long hours, high stress, a huge responsibility and a passion lost. If you're not able to leave your business at the door, it is just a job.
A substantial hidden disadvantage is financial breaks. Find the right experts to support you – accountants and lawyers. Sometimes this can be challenging so ask for referrals or people you can talk to about their experience.
Another con is handling unexpected financial pressures. They may be because of various factors but can cause havoc. Let me explain; Managing your financial plan for the future is paramount! Think ahead, so you don't get stuck! What am I talking about is "Planning for a rainy day!" Otherwise, you may get stuck in the catch 22 clause.
One of the benefits of business is to write off your expenses and reduce the amount of tax you pay. It can have huge advantages if you offset it against income. HOWEVER, if you set your financials up to make a minimal profit, the banks view that in a poor light. They will be very reluctant to lend you money based on the books of a business running at a loss or minimal profit. What do you do if you suddenly get a massive contract but need to buy some more equipment? Have you got the funds to cover it? How would you need to borrow? It is just one possible scenario! The other major con is not paying tax until the second year! The unexpected expense can end it all after 18 months.
Hopes and dreams: What next?
At the moment we are building our brand and reputation as we officially launch our first retreat on March 20th. We have created a great space where people can come to connect, empower and self heal. The retreats focus on using diet, meditation and sound healing to help unlock emotions and memories stored in our bodies.
We allow people a place to escape from the demands of everyday life and enjoy a recharge Koru NZ Wellness Retreats Ltd help people transform hurt to healing and transform their lives. We are currently the only two practitioners in NZ of a beautiful modality called Spiritually You Orb Genetics TM – Created by founder Emma Woolrich. It is a self-healing modality that uses meditation to help you access hidden memories and unlock your spiritual gifts. It is backed by the International Institute of Complementary Therapies and recognised in 27 countries worldwide.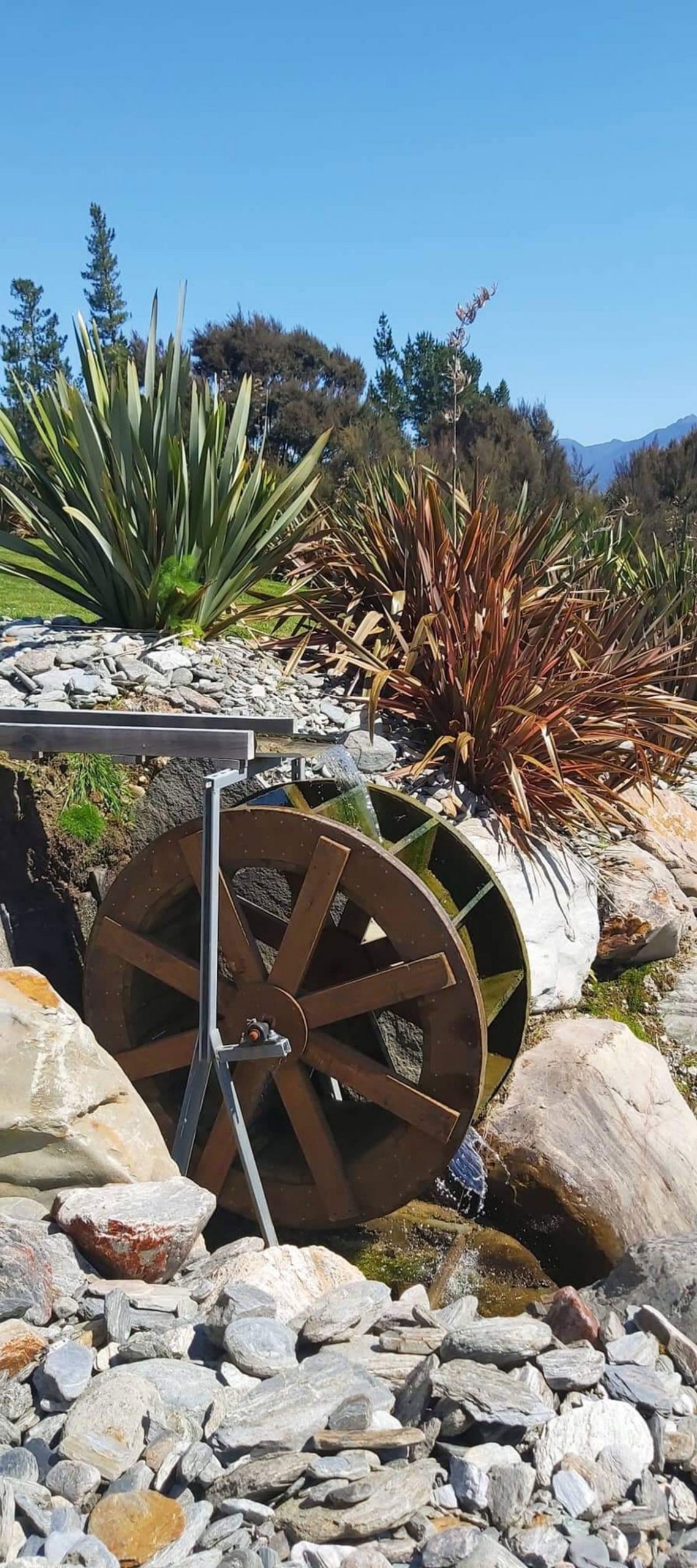 Current retreat options are available for corporate groups, tour groups or small retreat groups. Packages may be designed to accommodate an individual group or otherwise, we have monthly retreat options available. We are also upgrading our reach by moving online and connecting to the international market.
Our long term plans are to build an internationally renowned retreat centre and integration space that offers self-healing through modern and traditional medicine. It will provide the perfect space to combine science and spirituality with a holistic synergy. Our big vision dream would be to help raise the vibration of the planet!
---
Join Kelly in her Facebook group, check out her essential oils or book a retreat at Koru Wellness Retreats Ltd. You can also sign up to a free 5 day dream challenge, to help you sleep and create a life you love.