By Hannah Schenker
From time immemorial Aboriginal culture is spirit and being, a connectedness to land, water, air and spirit from before birth until birthing. The mother is in tune – song, dance, melody, art, creation. Woman, the carrier. Mother, the giver. Because of Her – we can. – Bobbi Lockyer
Bobbi Lockyer is a Ngarluma, Karriyarra (from the Pilbara) Yawuru, Nyulnyul (from the Kimberley) Aboriginal artist. In 2008 she emerged as a professional photographer, setting up her own family and newborn photography business, and things have been taking off for Lockyer ever since. Her incredible series of photographs, entitled "Because of her – we can", is just one part of this talented artist's powerful work.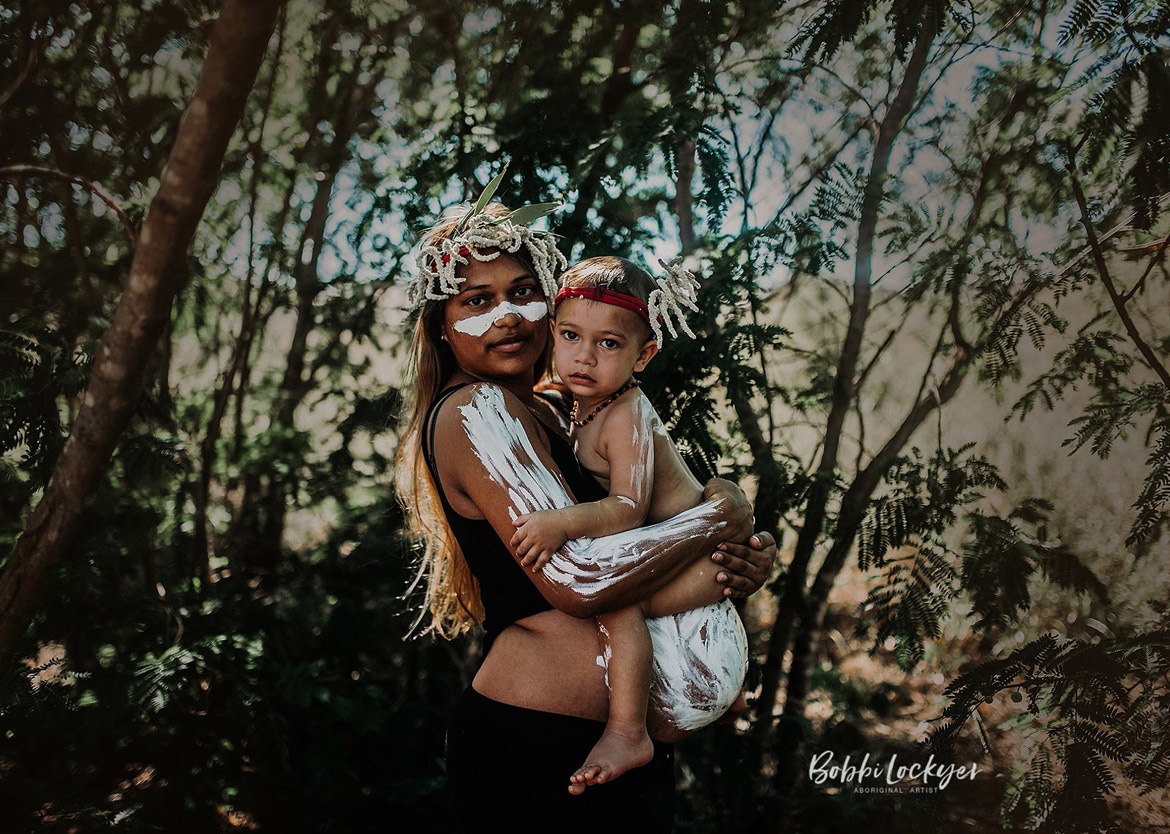 "My strong family connections to land, people and health are embedded in my work. I envisage that art is healing and can be conceptualised to health and community programmes," Lockyer says. "My connections to culture and family and friends have inspired me to use natural environment to create art in photography."
Mama to four amazing boys, she – like many other mothers out there – has found her children to be the ultimate source of her inspiration and "the reason I love photography and the reason I get up every day". As a family, they love the outdoors, being out in nature and especially at the beach – and it's this connection to the natural world that shines through in her art and photography.
This series of photographs was inspired by Lockyer's culture and history.
"As an Aboriginal woman, I'm so proud of my culture and heritage, because despite everything we've faced, we are standing strong," Lockyer says. "My great grandfather was killed in WW2 and my grandmother was part of the stolen generation. But we have a strong sense of family and connection. I love how beautiful my culture is. I also love babies, there is something so amazing about a pregnant belly and a fresh little bubba. I strongly believe in Birthing on Country and carrying on Aboriginal traditions. So, I wanted to create awareness of these beautiful traditions through my series of photographs."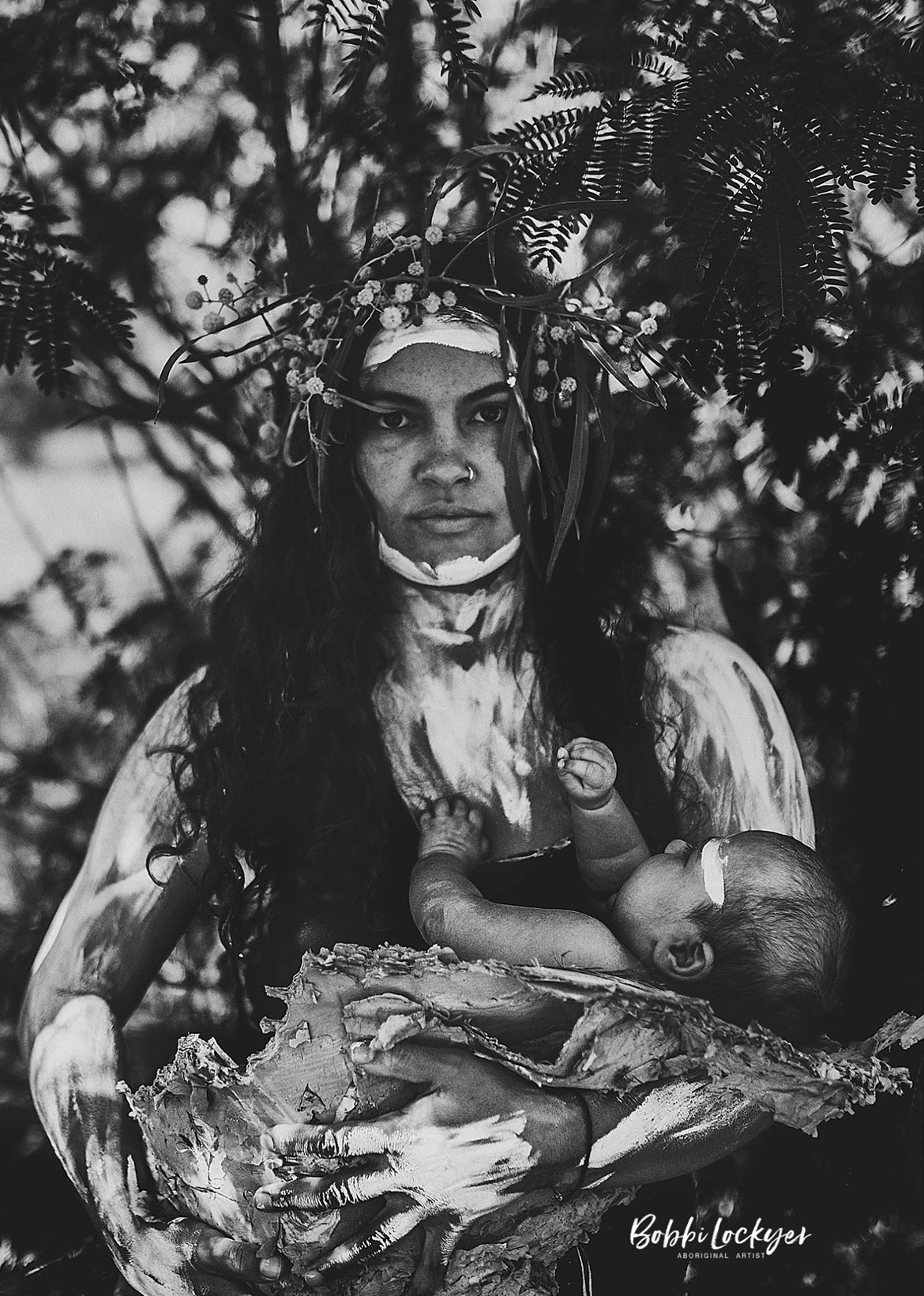 See next page for more beautiful photos…