Adrianne Skye believes intrinsic happiness is something truly special and that no desire is unattainable. Bursting with love, loyalty, spirit, energy, honesty and creativity, she wants to share with others that anything is achievable with the right tools and mindset. With her background in education, she mentors educators and parents to nurture the creative spirit of their children, while using her entrepreneurial mindset to guide adults and children alike to reach for the stars and achieve their goals in life. Here, Adrianne talks to The Natural Parent Magazine about the inspiration behind her business, her journey so far, and her hopes and dreams for the future.
The passion: What inspired you to set up your business?
The 'entrepreneurial mindset' was always inside me. No surprise when pregnant with our first son in 2006, I left my executive teaching career in head office South Australia, to fulfil my dream of stay-at-home 'MUMMA BEAR'. I refused to remain working like cartoon character 'Sam Sheepdog' off the famous Looney Tunes. I desired more!
The vision was simple…start a business and raise a family! With no business experience and no business degree, a potential disaster resulted in the APEX of what made me the businesswoman I stand for today!
I am a down to earth Aussie girl, leaving no stone unturned with my mantra 'live life fearlessly'. So with this mindset, 16 years later and after five successful businesses, I have arrived at what I feel to be my final business: ADRIANNE SKYE, a business and educational mentor.
An extensive repertoire of abundant experiences empowers me to mentor at esteemed levels with my magnetic spirit. Mentoring, STRATEGY with SOUL through our unique 'Flairs of Brilliance' turns dream businesses into reality and teaches educators/parents to immerse children in nature allowing the creative mind to flow.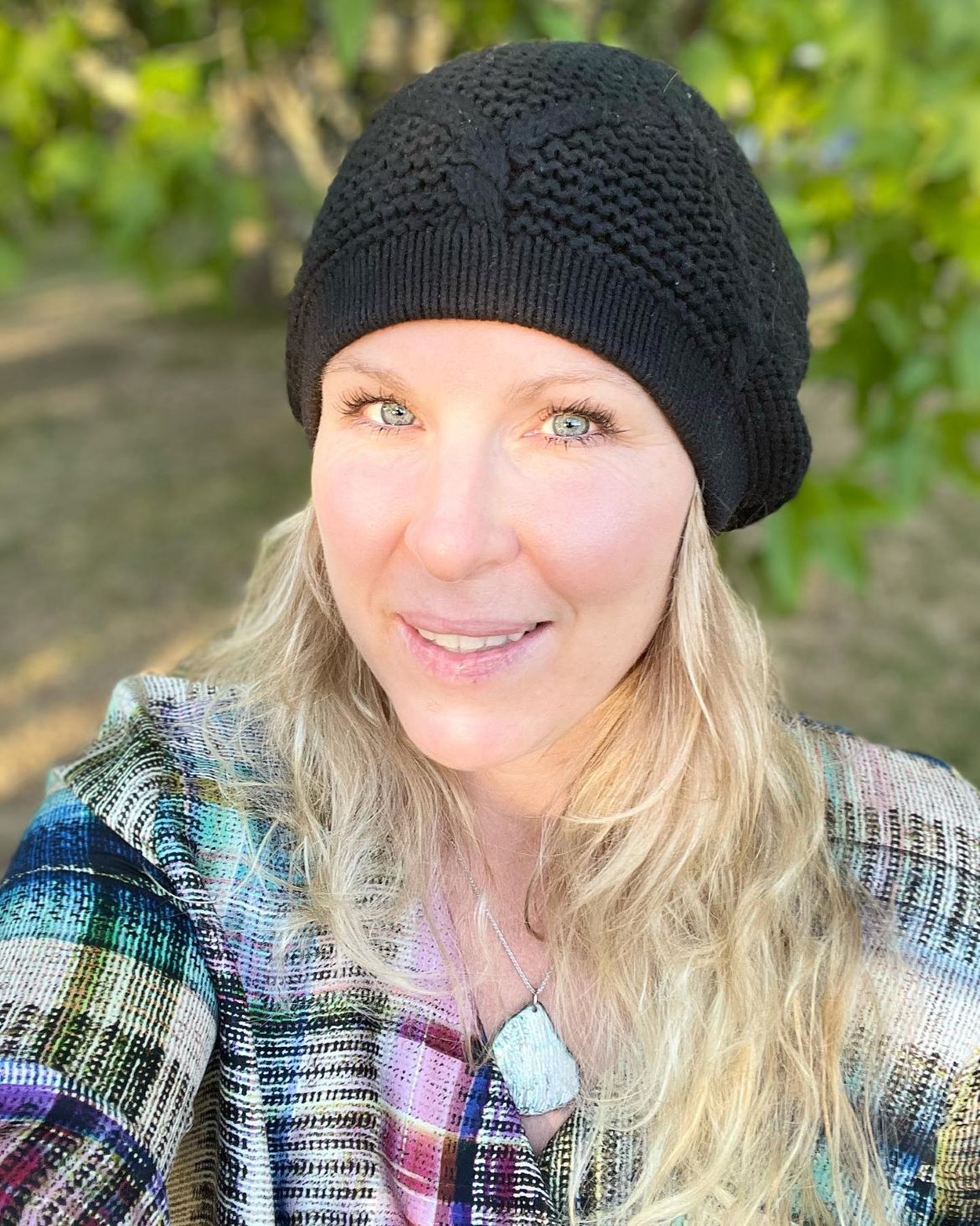 The launch: How did you start out in the beginning?
Oh dear, my first business in 2006 was almost a train wreck! I worked business in an unorthodox manner the first year and even though I am told this is familiar with entrepreneurs, I do not wish these harsh lessons upon anyone as I had lost $45k in less than my first three months in business. The reality that I couldn't afford a business coach was clear in my execution. I was chartering waters before the revolution of affordable online, budget-friendly coaching groups. It wasn't luck, forging four more years ahead, through Global Financial Crisis, continually increasing rent due to poor lease agreements and local development shutting most cafes down nearby. I had created a successful bakery with nineteen staff based on a solid foundation from lessons learnt and mentor advice, selling this business in 2017 for over half a million dollars to travel Australia with our three sons!
Fast forward to 2020 and COVID was our family's review! Multiple events drastically occurred in a short space of time that sent shockwaves through all of us, but nothing we couldn't shake off with change.
What was to emerge was two new businesses in our household. We already were running 2, Extract Black Coffee Roasting Co. and Totoka Urban Farm but the pull towards these new businesses could no longer be resisted. Our eldest son at thirteen years launched DIEZ-IGN, turning him into an internet sensation saving bees, bugs, and wildlife with his eco-friendly homes he handmade! His creative mind flowed freely, as did mine as I launched Adrianne Skye!
I vowed one day to pay it forward for all the good things that have occurred over the years and thus my business, Adrianne Skye, offered in 2021 a seriously crazy, amazing but affordable mentoring group, quality content but creating life-long friendships amongst fellow members!
I also pay it forward by offering a FREE Business Checklist; a roadmap to follow step-by-step to set up your dream business in record time, when joining the VIP Free Email subscription over on my website! I only offer FREE events inside this subscription, which is a fab way of thanking those for following my journey! I am truly grateful for the souls I am meeting as I am learning just as much from them as they are with me, since learning spans great trajectories, one's learning can be unlimited!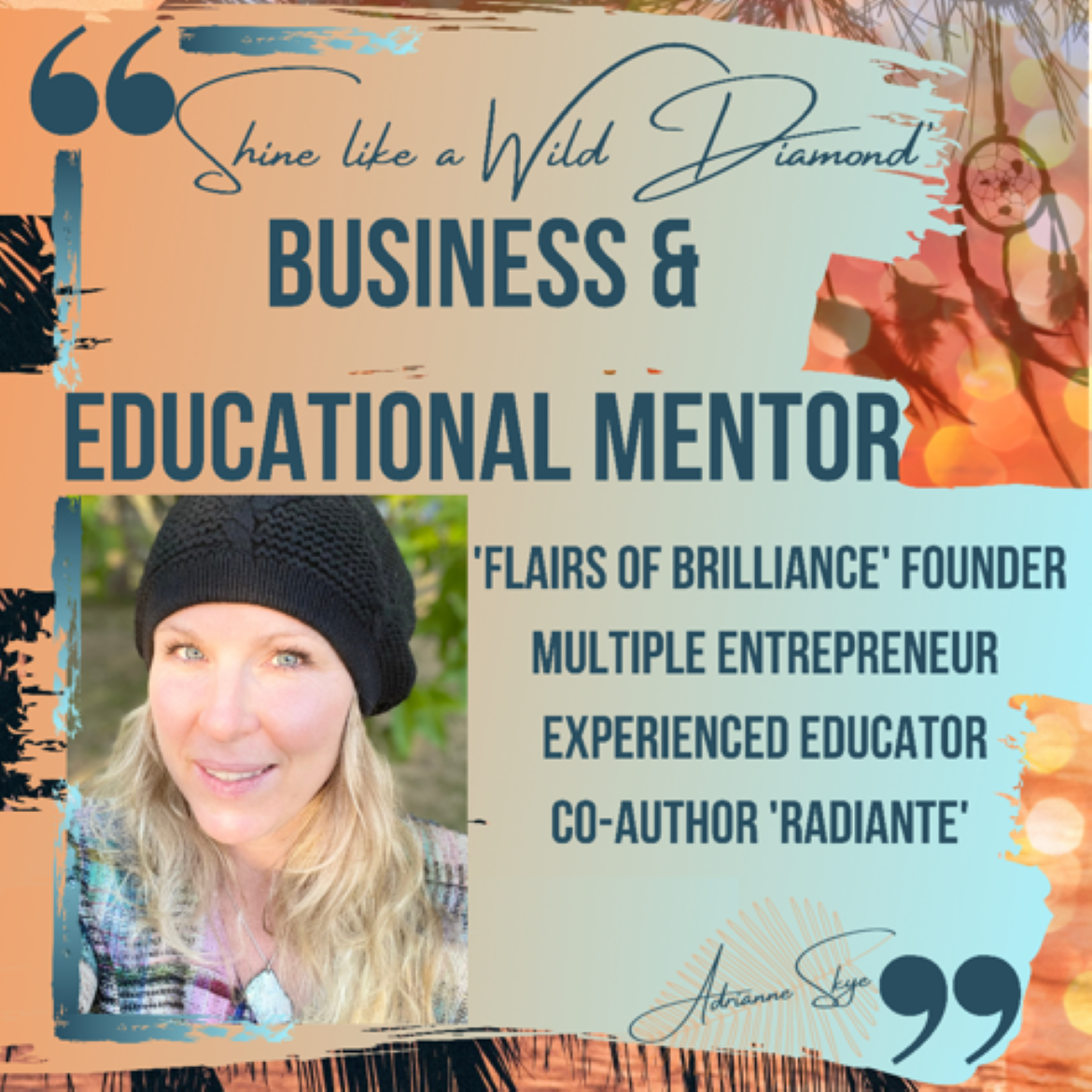 The innovation: What was the biggest breakthrough for you with your business?
My first breakthrough was mindset: truly understanding that best money spent was in my own development and seeking business coaching/mentoring! I am continually challenged by my mentor. I ensure when I grow, I seek a new mentor to again challenge me! The very reason I made so many costly mistakes in 2006 was not placing importance on spending money in learning to fill my gaps, therefore I regularly seek a mentor to teach me the gaps I feel will help my business grow!
I now truly believe that money spent on mentoring is money saved. My rapid business growth these days is exponential in making back the money ten-fold!
The second breakthrough was audience: I am a mentor inclusive of any gender and age, especially teens wanting to start a biz! We parent, focusing on what I have founded – 'Flairs of Brilliance' immersed in nature! My chapter in an inspiring co-authored book launched August 2021, 'RADIANTE', explains briefly the struggles I had in school followed with two of our sons' dyslexia! I started my business mentoring, as I have witnessed first-hand how having our teen with his own small business MADE him finally believe in himself and give him something to truly focus on to get through the school day, as he would rush home to build more to sell more! He started seeing 'why' to his life, as it was pure disheartening to see his soul destroyed from a system I was teaching in. My years of research on creativity and masters in cognitive psychology on how we learn is finally making a difference to families!!!
See next page for more…