Since having her son in 2019, a passion for birth was ignited in Bonnie Strachowsky. As she breastfed her son, she would think about her own birthing experience, realising the importance of it and how it can impact you and your baby for the rest of your life. Believing that birth should be a positive, empowering experience for all involved, she set out to help other mothers. Bonnie Grace Creates is where her passion for empowered birth, motherhood and love for creativity come together, through her beautiful birth affirmation collection. As she journeys through motherhood, learning and growing, she hopes to share her experiences and realisations through her gorgeous creations. Bonnie talks to The Natural Parent Magazine about the inspiration behind her business and her hopes and dreams for the future.
The passion: What inspired you to set up your business? 
I always just knew that I would create a business once I was a mum. I have had many ideas over the years and started a few things but nothing ever truly stuck. I was just waiting for something that really felt like it came from my passion and heart mixed with creativity. 
After having my own child (Edgar, 2.5 years ago), I found this deep fiery passion for birth!  
I would lay there feeding my son to sleep, unpacking my birthing experience. Wishing I did things differently and seeing this trauma arise, I realised this is not how it "should" be. I wondered, how can I help other women realise their true power and believe in themselves?
Birth should be a positive, empowering experience for ALL involved. That's when I began to imagine these beautiful birth affirmations for women to read during pregnancy, to plant the seeds into their subconscious and help them remember their innate ability to birth. I had also been longing to create art and was doing a bit of painting at that time but found it took up too much time and became impossible with a child. So I started drawing on the iPad! That's where it all began.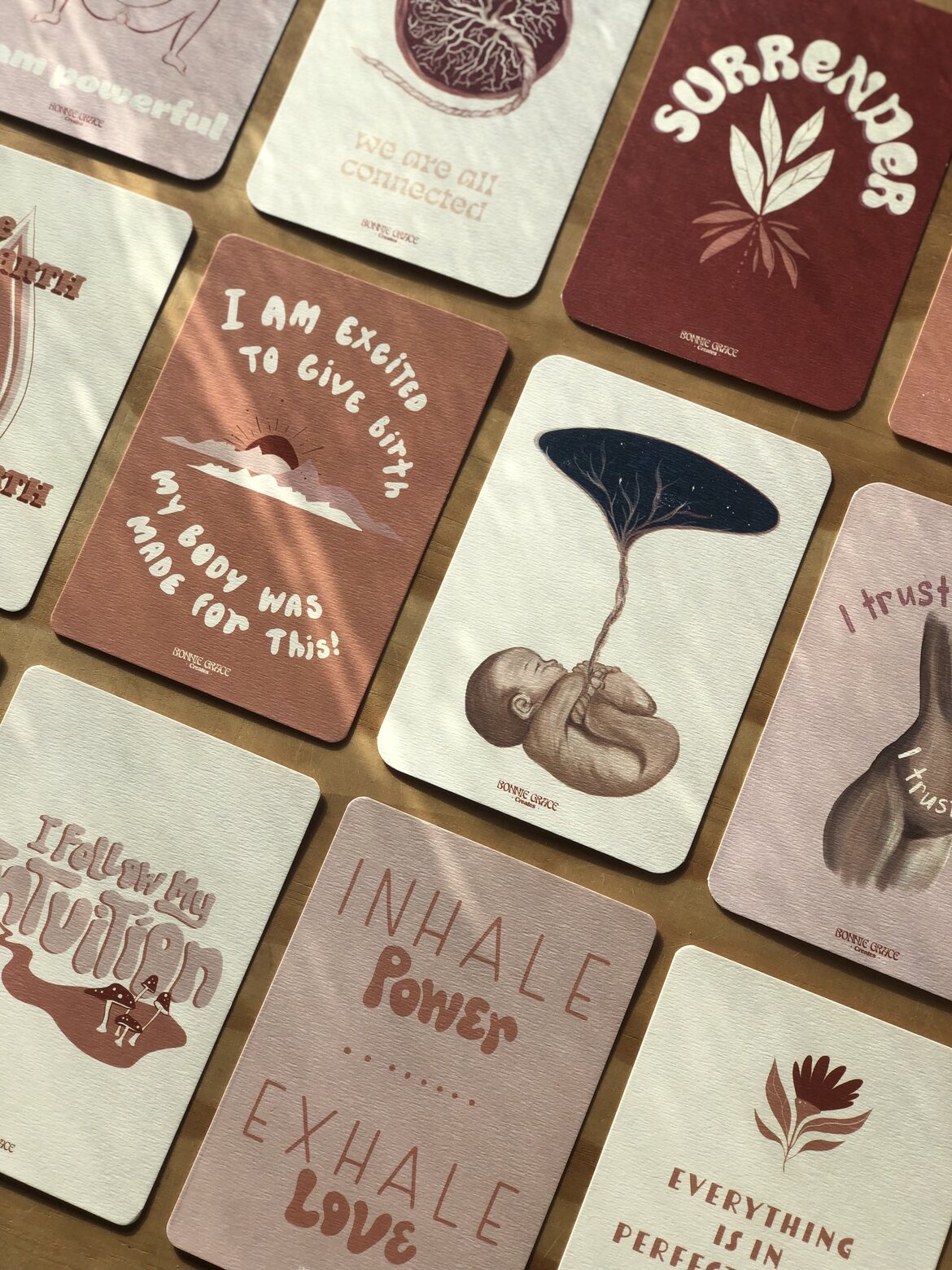 The launch: How did you start out in the beginning?
I stopped and started the project over 9 months, drawing on the iPad whenever I could/had the inspiration. I finally got the test prints done and showed one of my mum friends who I had met at our hypnobirthing course while we were pregnant. She loved them and was so encouraging and made me feel like this could actually go somewhere. It felt so good to have her support and it really pushed me to get it out there! The sales were slow but would always surprise me when and where they would come from. And it all began to flow the more time I put in. 
The innovation: What was the biggest breakthrough for you with your business?
I have only been running since November 2021, so not long and I'm sure there will be many more amazing breakthroughs. But one of the best moments was releasing a small range of organic hemp T-shirts and how well they were received. I was so nervous for how they would go – it felt like a big risk as they cost quite a bit per top as it was such a small batch and organic hemp. But everyone loved them and it created a lot of new followers and sales. It gave me such a good feeling of "this could actually go somewhere!" and all these new ideas came flooding in for more T-shirts!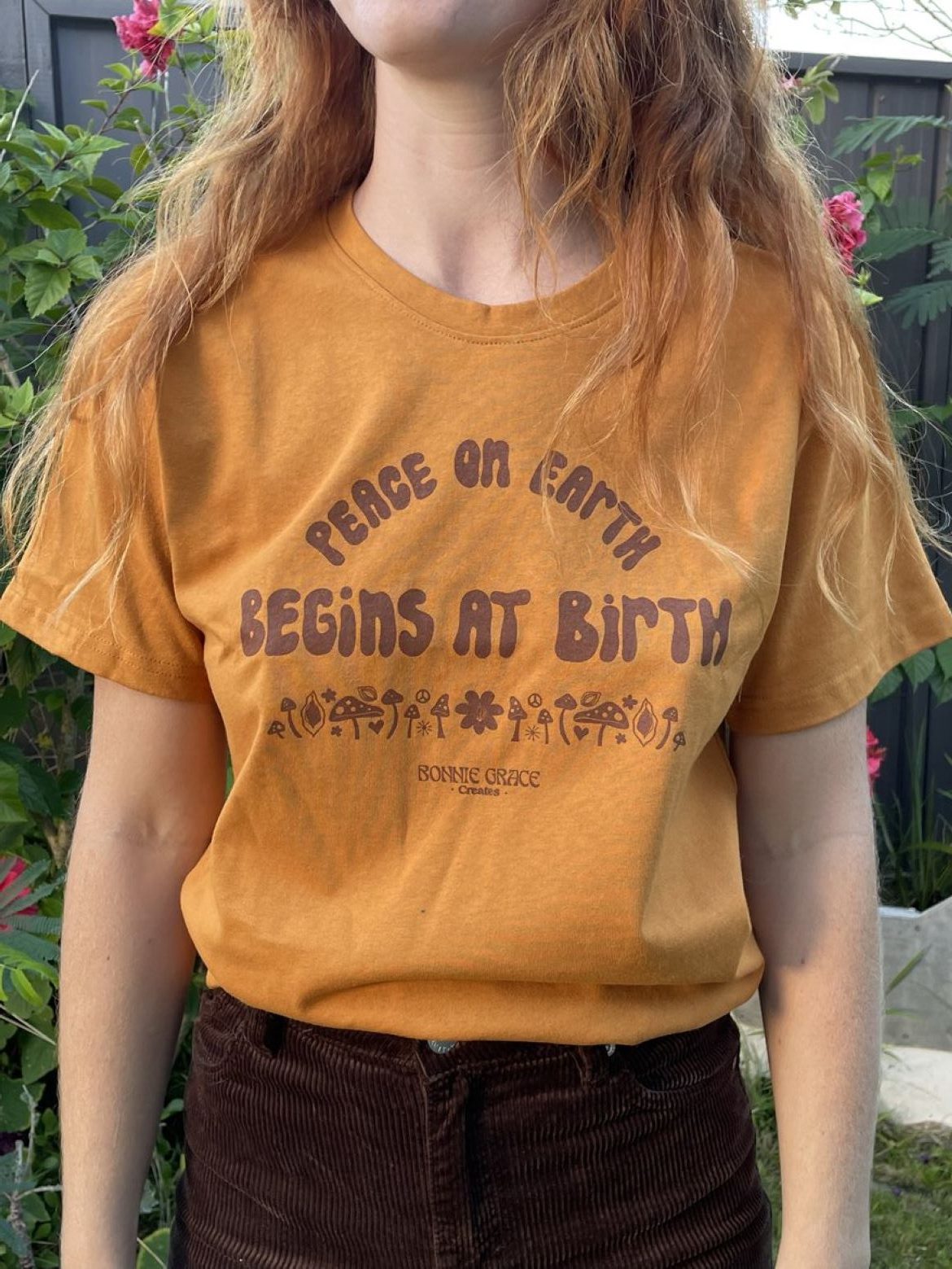 Yin and Yang: How do you balance work and family?
To be fully honest, I have not cracked this one. I really struggle to create the balance.
Sometimes I'm full steam ahead, thinking about my business all the time, dreaming up new ideas, but struggle to find the time to actually put ideas into action or create the content I want to create. As I am full-time mum with minimal support around, keeping up with a busy toddler, I squeeze in the work every 5 minutes I can.  
Other times I am completely the opposite where I don't look at my business for a whole 2 weeks and find it really hard to get back into it. So there is definitely a lot to work on in this area. 
See next page for more…