At Made 2 Move, Janina and DJ have a vision to inspire kids and their caregivers to create positive change in their health, fitness and wellbeing. Through their active online learning programs, they encourage children to have fun and learn while moving their bodies and using their imaginations. Their workouts and mindful educational videos incorporate Te Reo and English learning, development of motor skills, joining fitness with play, learning about the human body, and self belief affirmations. They run Made 2 Move alongside their existing company Made it Health and Fitness. Here they talk about the inspiration behind their business and the things they have learned along the way.
The passion: What inspired you to set up your business?
As health and fitness professionals, we have had an amazing journey supporting people's own journeys and helping with their transformation, not only physically but mentally.
It's the people for us, and the opportunity to connect with people from different walks of life with the sense of coming together and being a part of each other's path.
We have grown so much, and have endlessly continued to move with where our hearts take us. Being parents ourselves, we realised our hearts are strongly with families and children. From our personal experiences with parenting and seeing what kids are growing up around, we see that there can be more. More of what is missing and that is a platform for kids to engage in physical activity through play, imagination, self belief and the importance of their own unique abilities. This inspired us to create our kids youtube channel "Made2Move" alongside our existing Health and Fitness company "Made it health and fitness".
The launch: How did you start out in the beginning?
Our backgrounds are both in physical activity. DJ is an ex Taekwon-Do martial artist and personal trainer of 18 years now and I (Janina) am an ex gymnast and dancer.
As a young family, we sought to continue our active lifestyle while raising our first-born overseas. We realised it wasn't always easy but it certainly was possible and in fact a happier lifestyle for the whole family. Our passion for health and fitness grew as we personally wanted to better ourselves, but in a way that fit in with our on-the-go lifestyle. This is where our passion for creating our own wholefood natural supplements started as we wanted to not only enhance our physical bodies, but improve our entire health on a daily basis. 3 years into the making and a lot of study we launched our supplement business, online personal training and oh yes… another baby.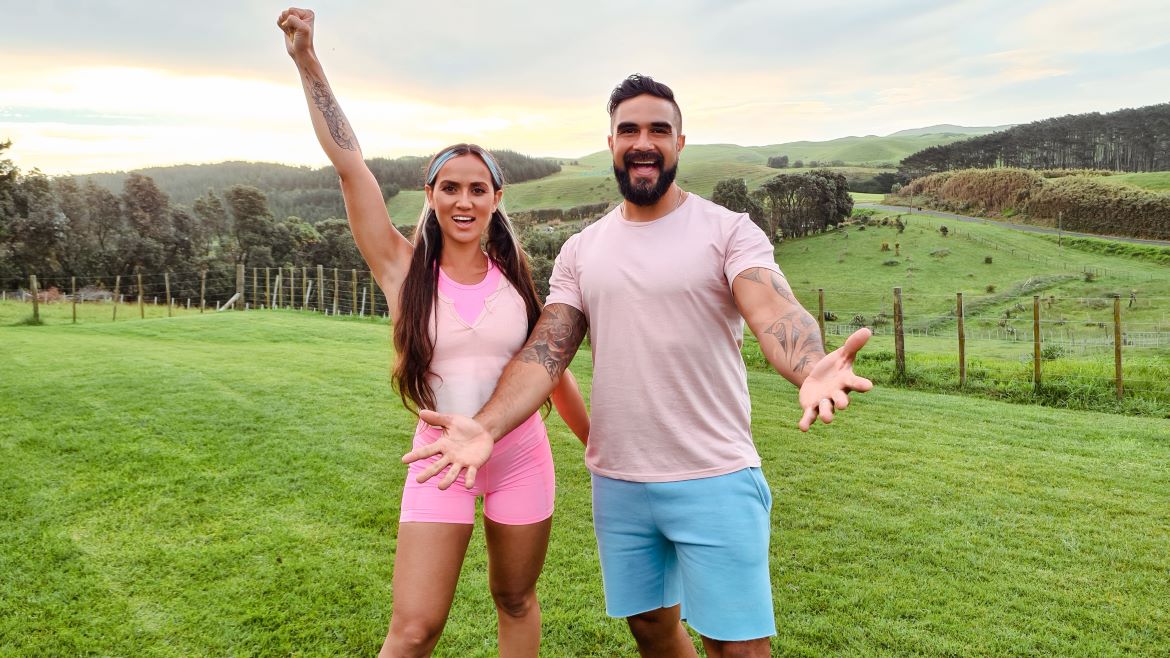 The growth within this time has been huge, with so many setbacks, changes and constant new ideas. Looking back from now to the beginning is proof that you really can do anything. There is so much to learn, as we are not experienced business people – we are good at creating ideas and are 'people people'. Every single door open or shut has led us to a new destination and we are so excited to add in our new business Made2Move for Kids and continue to build and grow what we have created for everyone to enjoy.
The innovation: What was the biggest breakthrough for you with your business?
Our biggest breakthrough has definitely been the continual development of our business. We may think we want it to go one way but the beauty is that it has taken us down a road we never knew it would and that's incorporating kids and families. At the end of the day, that's who we are so why not trust the path and keep growing on it.
Yin and Yang: How do you balance work and family?
This has been something that we struggled with but have learnt a lot about what we really want. Our purpose has always been to have time with our kids and starting our new businesses was a huge learning curve for us, especially living abroad. In saying this, Living away on our own we did absolutely everything together and our kids were fully involved in what we do. They are there when we work and when we don't so it was more of a guilt that they were around us when we worked and we could not completely focus on them.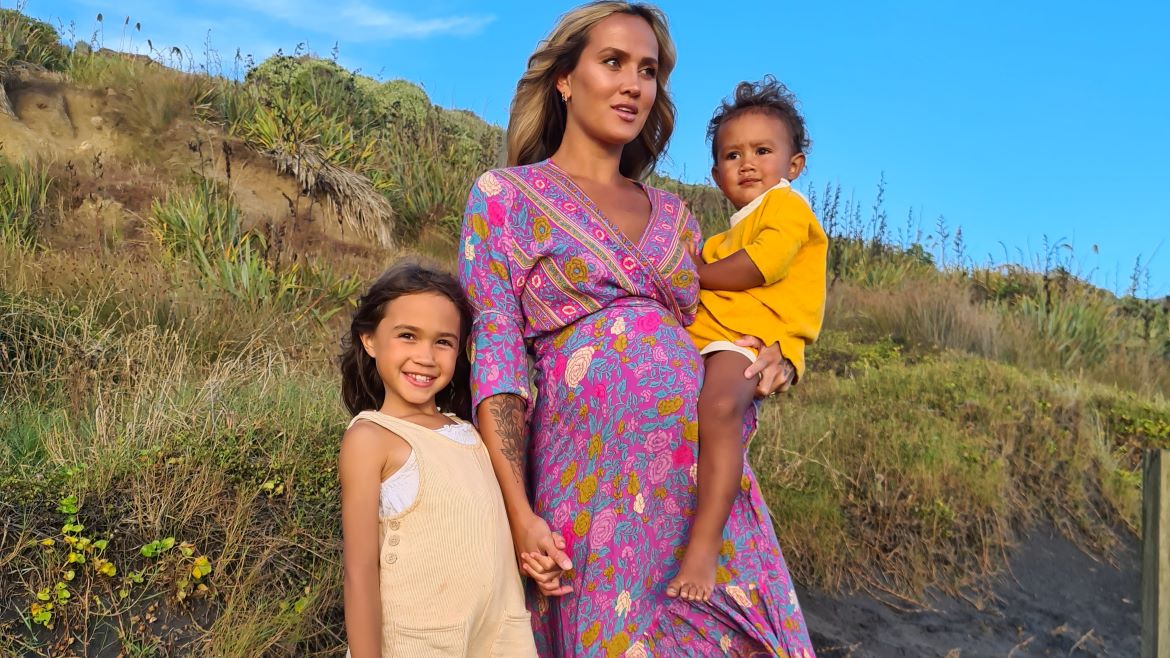 It isn't easy but we are really grateful we have each other to take turns spending solid time with them and for family time we both can just switch off and be together because at the end of the day, that's what's most important to us. It does mean our business doesn't get as much time as it needs sometimes and very late nights working are a normal occurrence, but when you are doing what you love – those types of things do tend to keep you up! We know when enough is enough and we balance it out with times of rest and we also make sure we do things that make us happy outside of our business as well.
During the Covid-19 first lockdown, we decided to move back to New Zealand after 6 years living in Australia to come back to our families. Finding balance is really important to us. Our kids, relationship and wellbeing are our priority and we are constantly finding new ways to continue to do what we love while having all these things! We have constantly changed and evolved from every circumstance, every feeling that we know isn't working and trusted that we were being led on our path.
Having our business has put so many things into perspective and we not only have learnt about running a business but the importance of family.
See next page for more…